Collaborate More Effectively in UX Design Works
Effortlessly Create Prototypes
Rapidly build product prototypes with abundant design resources & templates in Pixso community, smoothly collaborate with teammates in one file.
One-stop Solution for UI & UX Design
Pixso integrates powerful features for UI and UX design, combines interactive design and visual effects, bringing users more controls to the balance and connections between UI and UX design.
Avoid Repetitive Work
Pixso prioritizes component design, which allows users to produce high-fidelity prototypes and reuse elements across designs.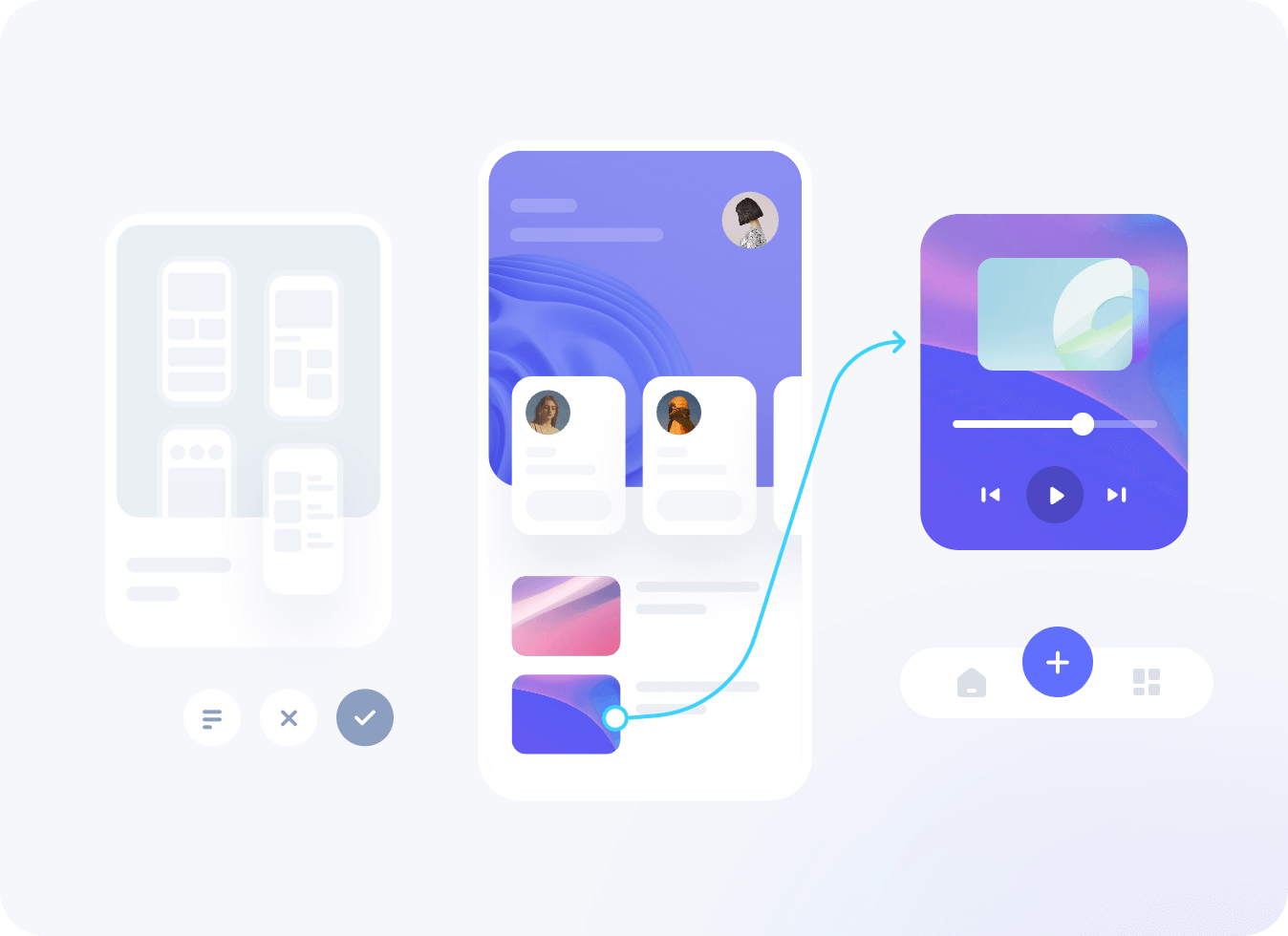 Satisfy Various Interaction Needs of UX Designers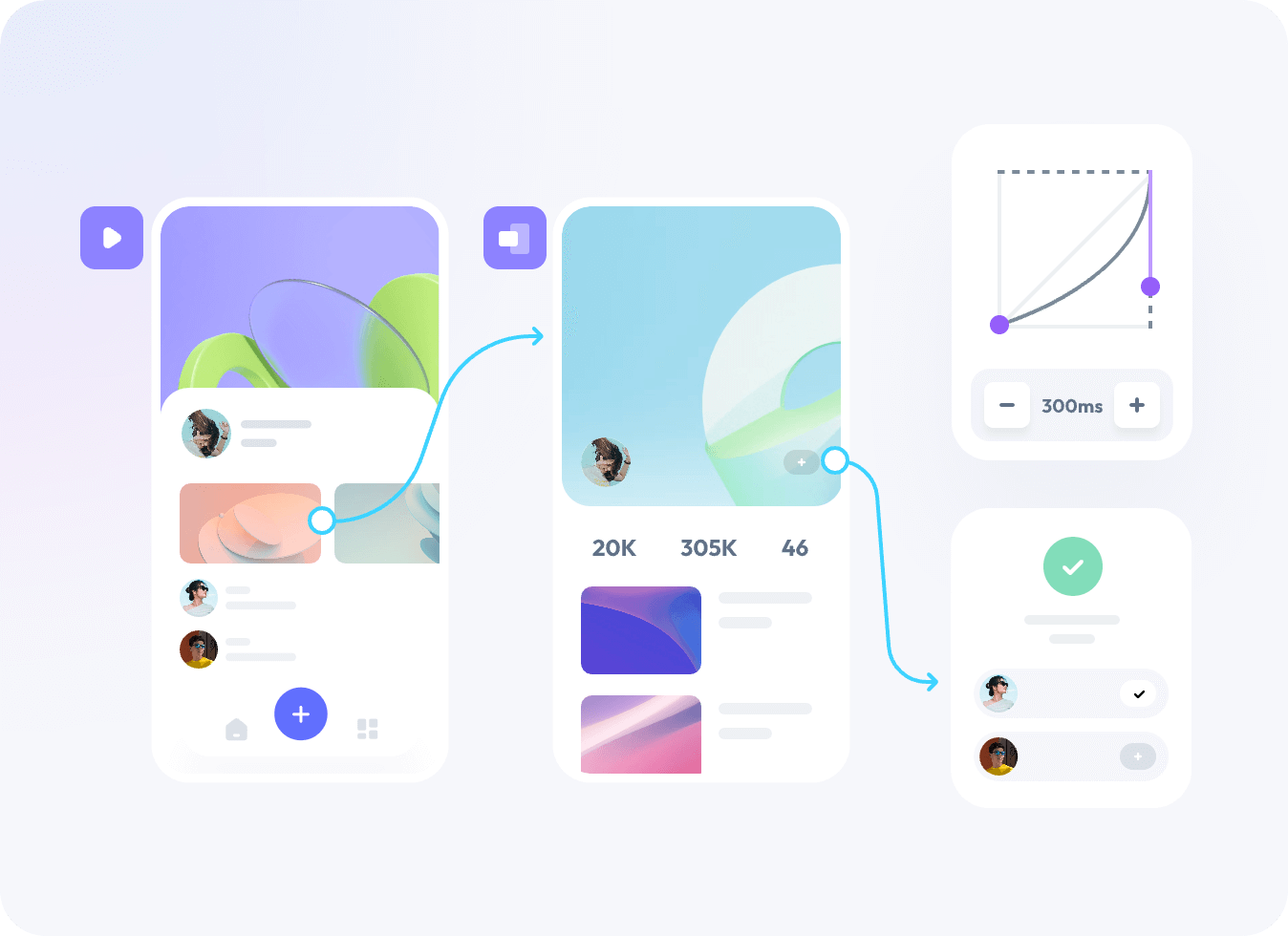 Present Interactive Prototypes
Create interactive prototypes, display interactions with mouse, gesture, keyboard, time-lapse, and path animations, etc.
Extensive Transitions & Animations
Establishing a wonderful user experience and final product form becomes easy with Pixso's support for instant, dissolve, smart animate, push, slide in & slide out, and other transition settings.
Custom Easing Curves
Support customizing easing curves, linear, ease-out, ease-in, and other settings.
Collaborate More Effectively in UX Design Works
Brainstorm & Collaborate in Real-time
UX designers can obtain the feedback or suggestions through the text comments left by team members.
Share Files via Links
Share your designs by generating a sharing link. The invited collaborators can click the link to view all design layers and animations.
Team Project Management
Breaks down the barriers among teammates, manages projects conveniently and connects everyone in the team.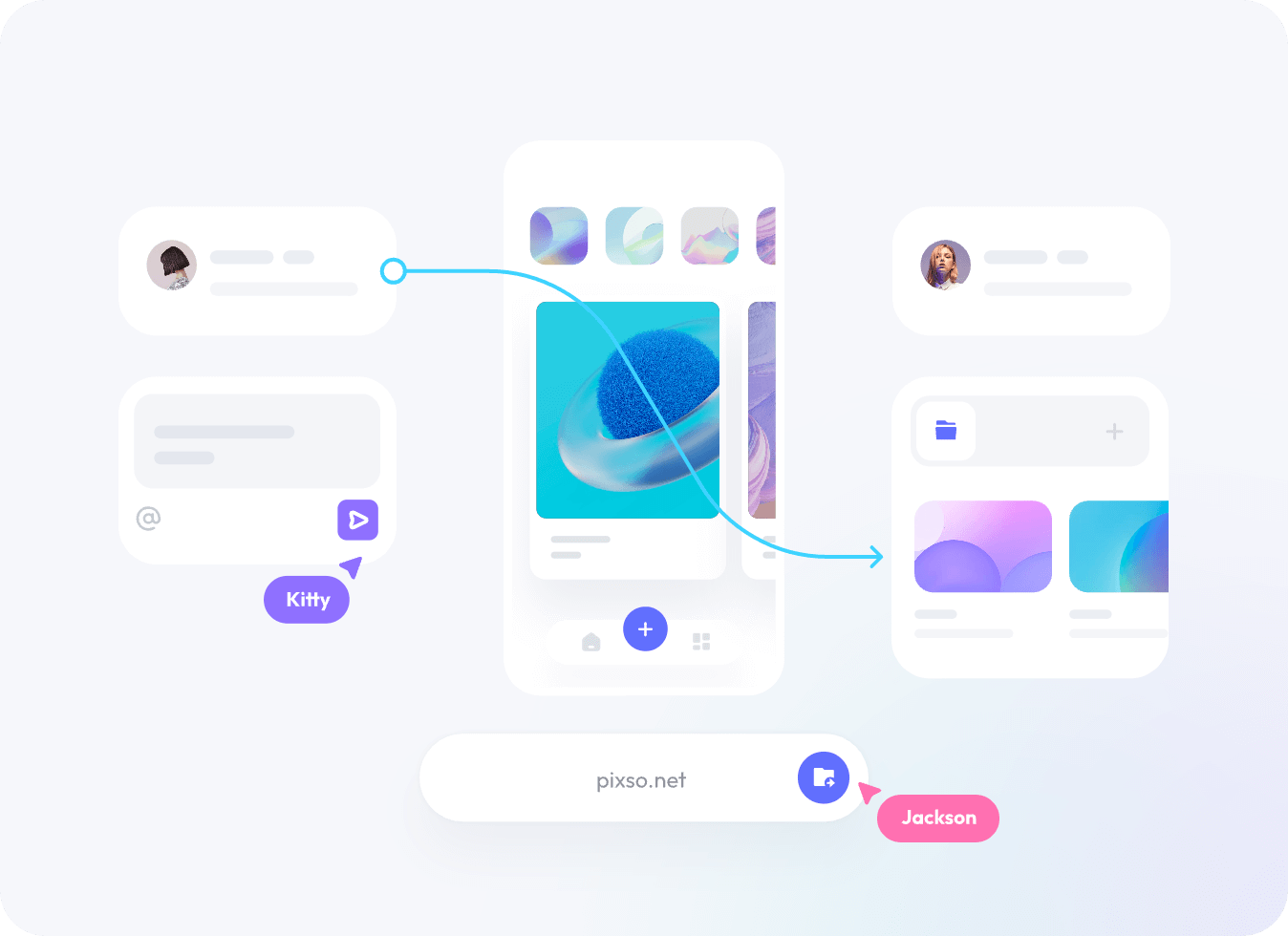 Make UX Design Workflows Smoother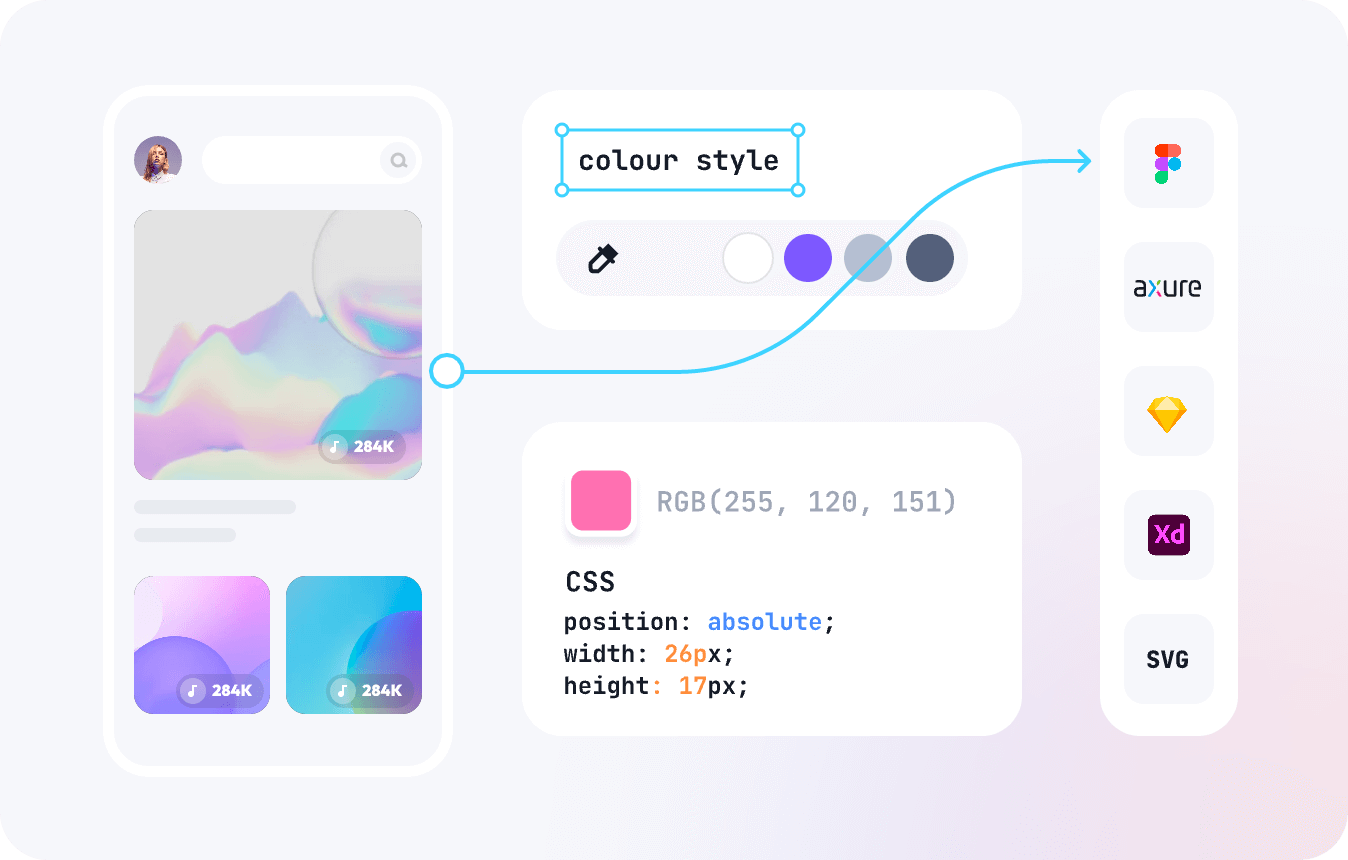 High-fidelity Design
Covering all the layers, styles, functions and colors for user needs and UI/UX design, Pixso enables users to create prototypes & visual effects and add interactions easily and quickly.
Handoff with Code Slices
All graphic information can be converted into code, and thus developers can view and copy the code directly on the code panel.
High Compatibility
Pixso supports the import and export of Figma, Axure, Sketch, XD, SVG files. You can also freely convert Sketch file to other formats that Pixso supports.
More UX Design Features
Pixso boasts all useful UX tools related to interactions, animations and prototypes.
Try for Free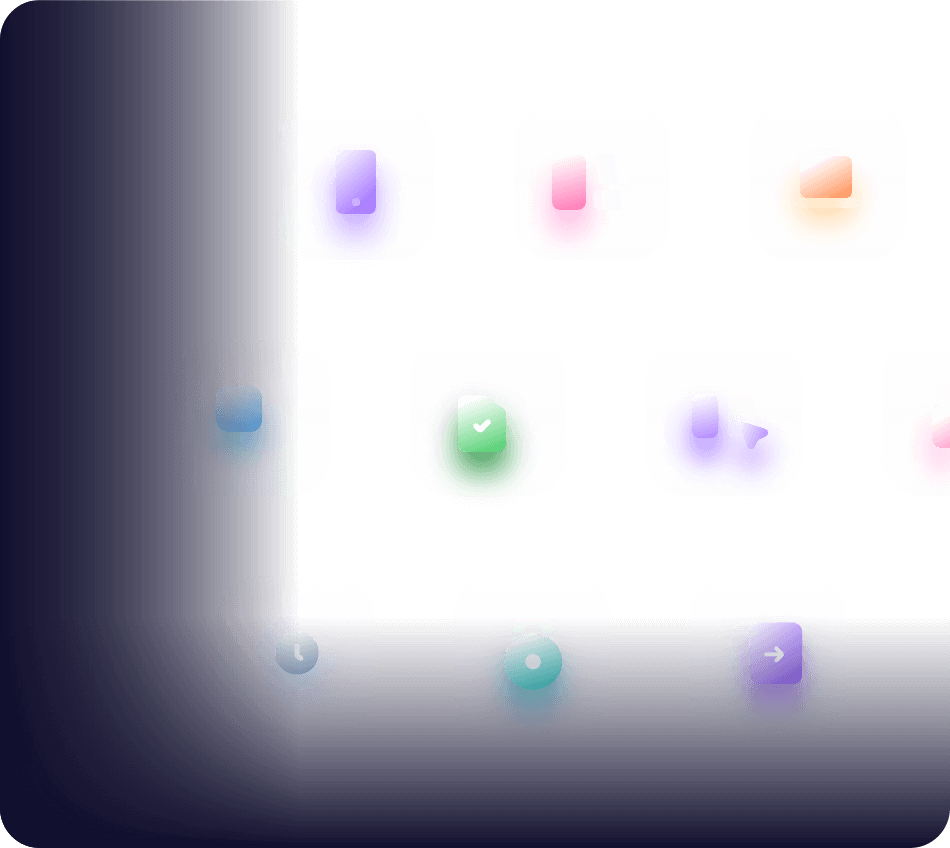 Optional Canvas
Pixso offers various default canvas in different size for you to choose: mobile phone, webpage, flat and custom sizes.
Smart Selection
When there are multiple objects, the smart selection can arrange the selected object layers evenly in rows and columns.
Boolean Operation
Capable of merging shapes, subtracting top layers, intersecting regions, excluding overlaps, etc.
Prototype Triggers
Pixso features different methods to trigger interactions, including mouse click, drag, hover, and more.
Scroll Actions
Set this scroll action to make the prototype or frame scroll, jump to any interface, navigate to another frame or open an external link.
Overlays Settings
You can customize the interaction to realize overlay frame and other pop-up effects.
Preview and Display
High-fidelity prototype animations and interaction events can be previewed, helping optimize the design and enhance the user experience.
Version History Management
It allows you to create or name the historical file versions in the editor page, and roll back the file versions freely.