The Current Pain Points of Sketch
Using Sketch for collaboration work is troublesome while it requires various plugins to complete its functions. For example,
you may waste time switching tools back and forth, or need to transfer/convert files.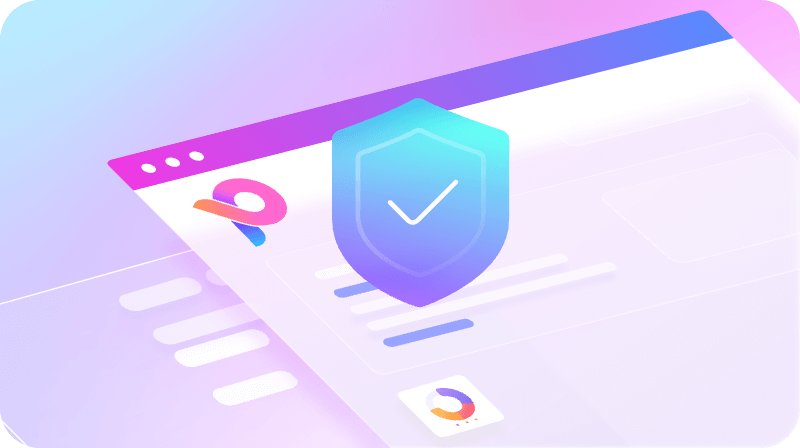 3rd-party Plugins Required
You have had various plugins installed in Sketch to perfect its functions, yet Pixso possess all necessary features for a pleasant collaborative process.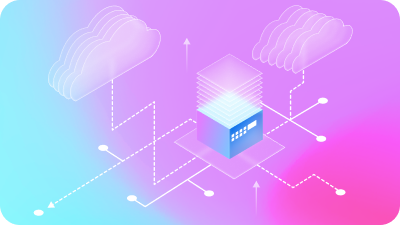 Inconvenient One-way Cloud Sync
Sketch only supports real-time collaboration on Mac locally and allows accessing files on cloud, but Pixso provides you with one-stop project management with its web tool and features two-way cloud sync.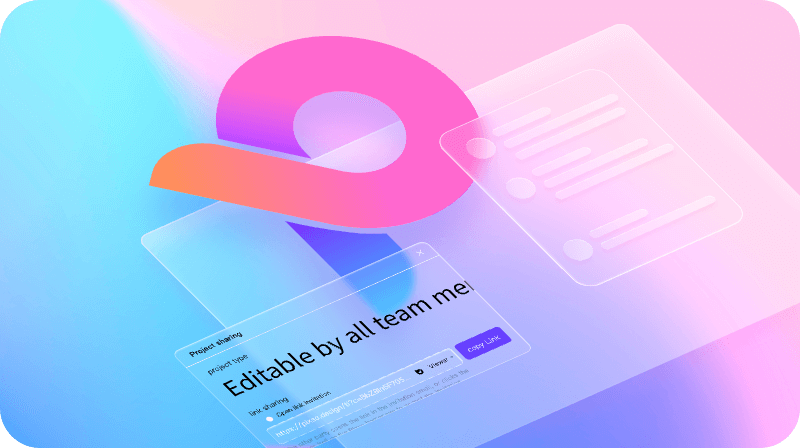 Complicated Handoff Process
Sketch files have to be stored/transferred manually, while Pixso features convenient one-click handoff by sharing the link.
Why Is Pixso the Best Alternative to Sketch?
The web-based collaboration for design breaks down the barriers between system and terminal. Being a new-generation design tool, Pixso makes it possible to collaborate online in one file and prototype/design/hand off without switching between apps.
Cross-platform Collaboration,
Choose
Pixso

Instead of

Sketch

Both Pixso and Sketch allow you to create interactive and animated prototypes.

However, Sketch is only available on Mac while Pixso is compatible with Windows & macOS & web. Pixso supports Sketch file import additionally.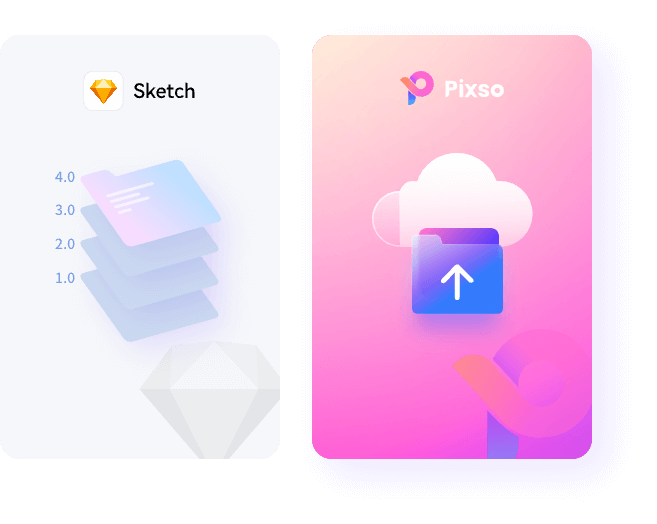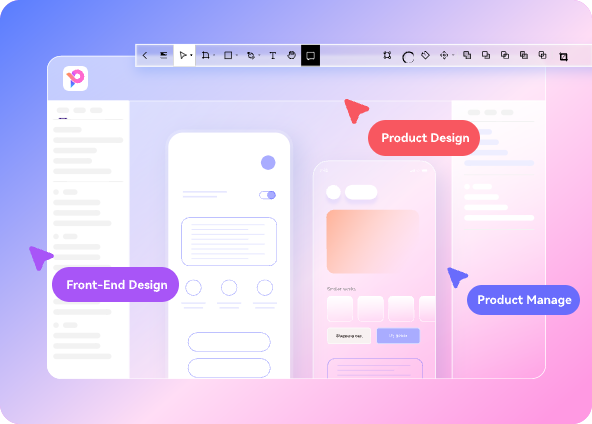 Sketch

Provides a Traditional Way to Invite Participants


Pixso

Allows for Instant Link Sharing to Start Collaboration

Pixso is a web-based program that upgrades automatically without installing the package. And all the project members are able to join the collaboration via the shared link.

To Sketch users, they have to upload local files to Sketch Cloud, which consumes time and decrease the efficiency.
Sketch

- Disordered Component Editor


Pixso

- More Logical Component List

With a long components list and deep layers, you have to edit components carefully to avoid mixing up layers in Sketch.

By contrast, Pixso creates parent and sub variants for convenient editing: the sub variants will be changed along with the parent variants, but latter won't interfere with each other of the same grade.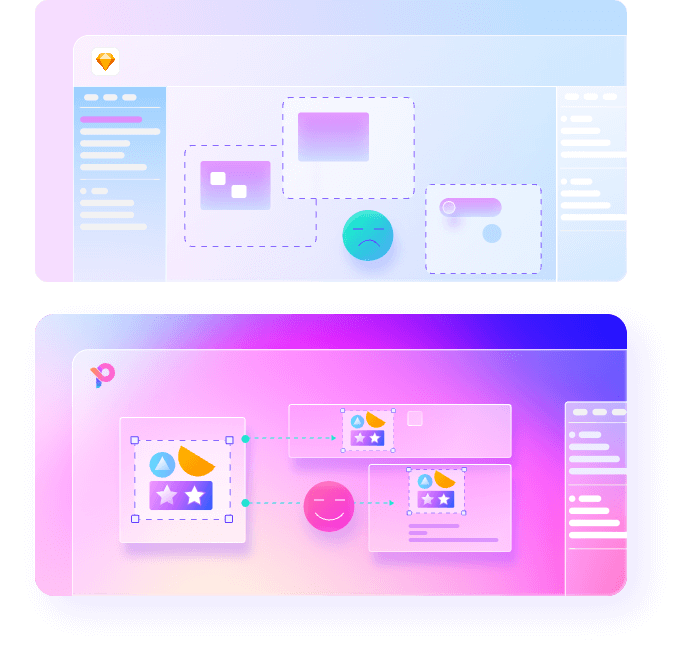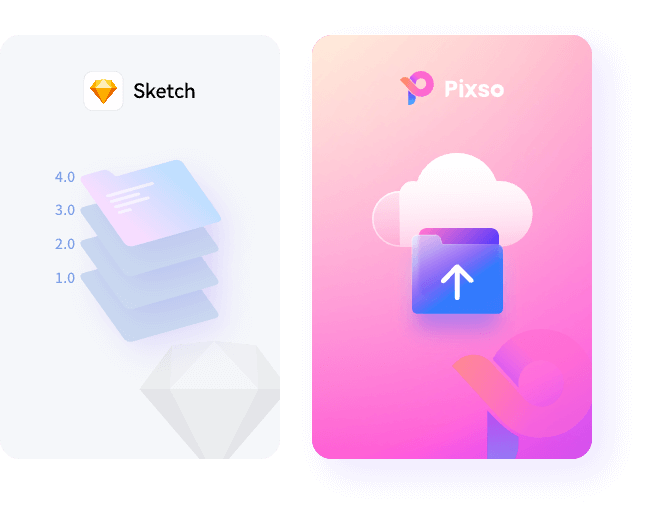 Sketch

Manages Version History Disorderly


Pixso

Stores Files Neatly & Updates Versions Instantly on Cloud

Usually, Sketch stores various versions locally, which eats up your storage and increases the data loss risks.

On the contrary, Pixso frees up your computer space by saving only one version to cloud. You can still roll back to any older versions freely. It also simplifies the developer handoff by link sharing method.
Pixso

- Less Money, More Design Resource

For teams, Sketch doubles the price based on Pixso.

Looking for a design tool with diverse font choices & templates & design resources? Choose Pixso!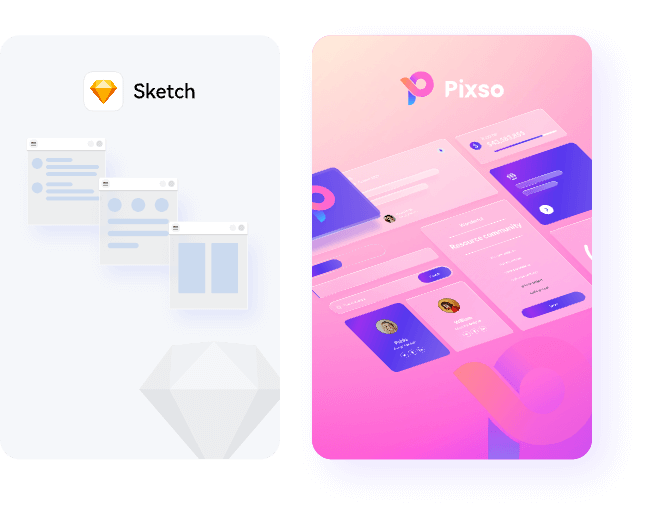 Pixso VS Sketch: The Comparison of Key Features
Wavering between Pixso and Sketch?
Check the following comparison table before making a decision.
Pixso
Multiplayer real-time collaboration

Elaborate vector design

Intelligent layout

Shared components/styles

Community & resource library

Interactive & animated prototypes

One-click hand off

Responsive customer support

Customized private deployment

Cloud collaboration
Sketch
Multiplayer real-time collaboration

Elaborate vector design

Traditional pen tool

Intelligent layout

Shared components/styles

Community & resource library

Interactive & animated prototypes

Simple interaction offered only

One-click hand off

3rd-party tool needed

Responsive customer support

No response to user feedback

Customized private deployment

Cloud collaboration
FAQs About Pixso
1. What can I do if I don't want others to edit my designs?
Before generating the share link, you can grant a specific permission (can view or edit) to the recipient. The viewers can only view your file, while the editors can comment and edit your designs.
2. How do I use the
Component Variant
function?
Variants can help to manage component types, size and status, which aims at optimizing design layers. For example, you can group buttons, and each variant group includes main title, attribute, and value. By changing the attribute and value, you can copy and create different component styles.
3. How can I import
Figma, Sketch or Adobe XD
files?
Open Pixso, find the "Import" button on the toolbar, click on it to import. The import time may vary depends on the file size.
4. What is
online comment
?
In Pixso files, then they can revise accordingly in real time and mark the comment as "Solved".
Pixso's OPS team commits to protect your data safety and privacy. Besides, you can contact us for more details of private deployment service.