Thinking about how much you could earn currently as a UI/UX designer? We have painstakingly pulled out a detailed overview of UI/UX designer salary in real-time and how much more you could earn by using a professional UI/UX design tool.
Judging from trends, UI/UX designer salary is infected by factors such as; location, years of experience, and the company. In this article, you'll see an outright categorization of the UI/UX designer salary based on those factors, and why you need a professional and handy design tool for a higher salary amount.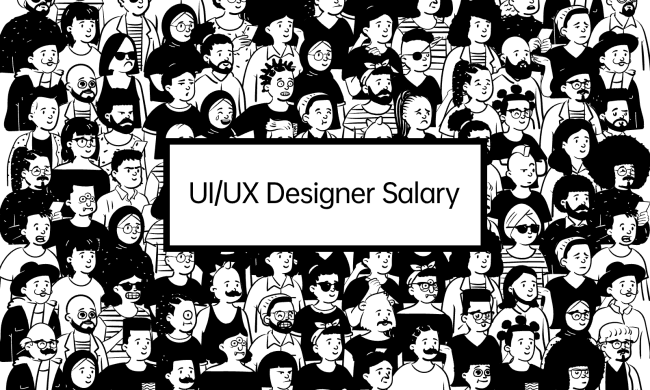 Overview of UI/UX Designer Salary
First of all, let's take a look at how the factors can influence UI/UX designer salary.
Based on Experience
First-year experience as a newly employed UI/UX designer can be exciting but stressful as you explore the technicalities within the field. However, the mouth-watering UI/UX designer salary can numb that feeling of stress.
In the Dollar Area
An entry-level UI/UX designer with less than two years of work experience could earn up to $46,900 per year. A junior UI/UX designer might be receiving up to $90,000 per year. The senior-level position may gulp in up to $149,500 or more depending on the company.
In the Euro Area
1-3 years experienced designers earn £41,000 – £53,000, 3-5 experienced ones earn £48,000 - £61,000, and 5-7 experienced UI/UX designers earn £53,000 – £68,000. Generally, more years of work experience determines a bigger salary amount.
Based on Location
This is a big factor that influences UI/UX designer salary irrespective of work experience. Developed countries having good tech hubs can probably pay higher compare to developing countries. Locations, where standard of living is high, may get you the chance of higher pay. Expensive cities could also pay better. Places that value UI/UX designers may pay much better.
Below is the table showing the average annual UI/UX designer salary determined by location:

Based on Company
UI/UX designer salary varies across different companies. Big tech companies could pay you higher with some incentives. Let's take a look at what popular big companies could pay UI/UX designers with different work experiences;
Google: UI/UX designer goes home with a whooping sum of $139,508 annually on average. Salary ranges from $70,000 - $195,000. A senior UI/UX designer earns $176,000 per year.
Amazon: Average UI/UX designer earns $153,126 per year, which includes a basic salary of $107,326 with a $45,800 allowance. Salary ranges from $97,792 - $198,000.
Microsoft: UI/UX designer receives $128,740 annually, which includes a bonus of $19,125 and a base salary of $109,615. Salary range is $84,000 - $181,000.
IBM: Average annual UI/UX designer salary is $90,119, which includes a bonus of $5,158. Salary range is $67,000 - $140,000.
Apple: Annual salary ranges from $115,000 - $188,000. Average annual UI/UX designer salary is $155,167.
Below is the table showing UI/UX designer salary range per year paid by big notable tech company in the world (data was collated and compiled from Comparably).

Use the Right UI/UX Design Tool for Higher Salary - Pixso
Without a flinch of doubt, you can earn more than your colleagues in the field and break the limitations salary poses. All you need is the right information, right resources, and the right tool to get there.
There are many tools available for UI/UX designers but none of the tools are perfectly built to provide the resources needed in the processes of UI/UX designing. Some are purposely built for wire-framing, and others are designed for prototyping. Another challenge is the fact that too many times some UI/UX designers work in a non-collaborative environment. They often work in isolation, this can impede the rate of work performance and dull creativity.
This is why we have developed the right tool called Pixso, which will impact your work, increase your worth, and gets you a better paycheck. Pixso is the right tool to get started on a whole new level of experience, creativity, and productivity. It is user-friendly, both amateur and professional UI/UX designers can use it. It has 5 features that single it out from other tools. Let's take a look at them;

1. Pixso can put you in real-time collaboration with UI/UX designers who share the same ideology with you. They get to see the complex project you are dealing with and be able to make their input in real-time. During the collaboration, all your design details can be synchronized in real-time, so that they see what you're working on at the moment. This is about building a creative team of UI/UX designers to solve complex tasks.
2. Pixso is powerful enough to satisfy all designers' needs. It supports the smooth UI/UX design, automatic layout, smart vector grid and prototype playbacks so that you can create high-fidelity design without hitches.
3. Pixso creates a smooth and smart workflow covering UI/UX designers, product managers, developers and project managers, which is capable for quality delivery among members of the same team.
4. Pixso supports multiple languages. Unlike other tools on the market that are only compatible with 1 language, Pixso makes every effort to achieve the truly seamless cross-border collaboration. It now supports 4 languages, including English, Chinese, Korean and Japanese.
5. Pixso has the cost-effective price. With confidence in the product, the Pixso team provides a free trial that enables UI/UX designers to create unlimited files with unlimited collaborators. Even for advanced features and services, Pixso can promise a much lower price than other tools.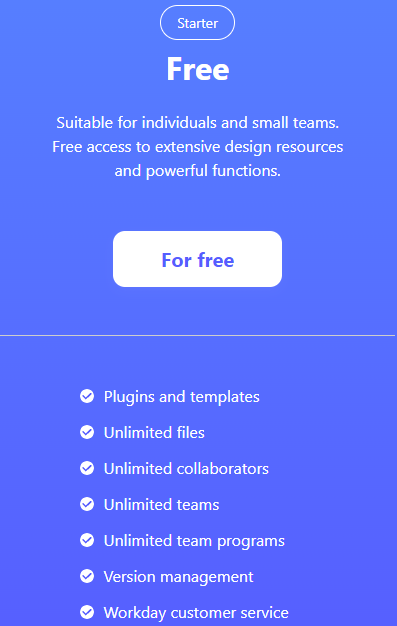 Conclusion
That's all for the overview of UI/UX designer salary. In a nutshell, utilizing the professional UI/UX design tool Pixso that has so many amazing features will change your product outlook and consequently increase your net worth on the salary list as a UI/UX designer.
Know more about this tool and get to use every bit of it now!