Try Pixso for Free
If you are a UI/UX design who is wavering between Axure and Figma, then a detailed Axure Vs Figma review is what you need.
In this article, you'll learn everything of these tools and thus make your final decision. Let's dive in.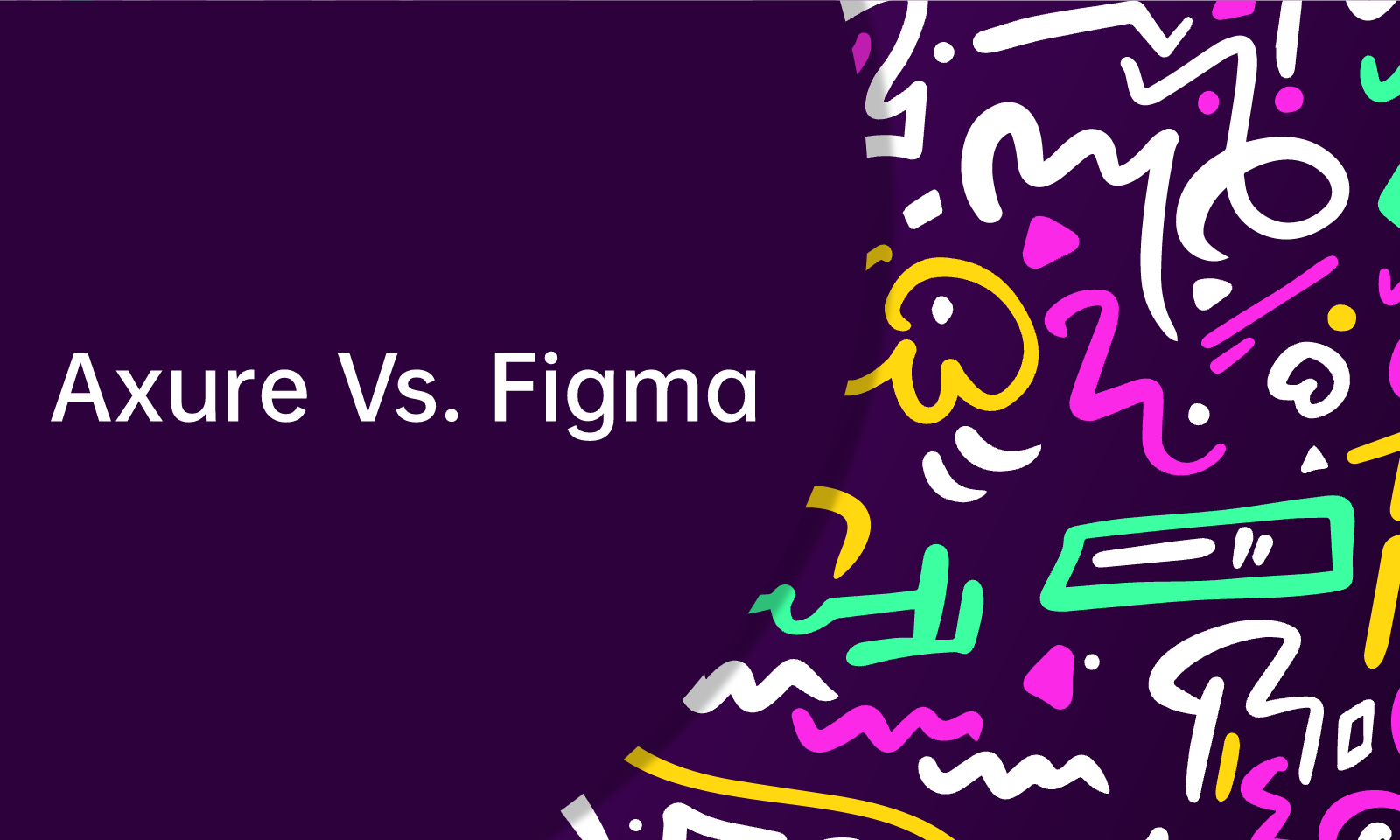 Brief Introduction to Axure and Figma
What Is Axure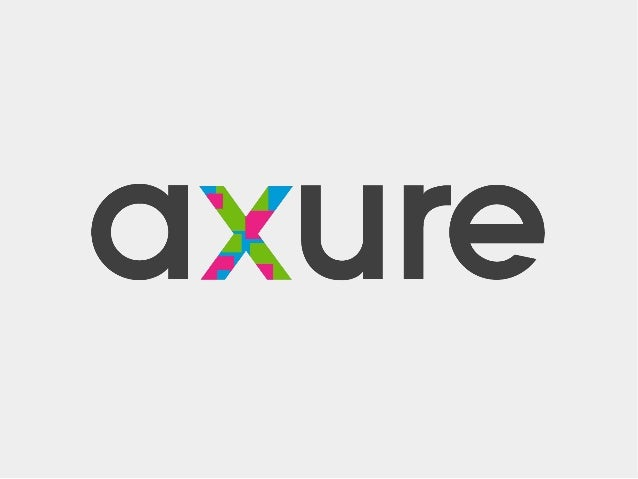 One of the best tools for prototyping used by enterprise UX designers and digital design teams is Axure. Axure RP is a cloud-based and on-premise prototyping tool to assist businesses in quickly and easily producing wireframes and working software prototypes without coding.
It offers more capabilities than some comparable programs because it has been around longer, allowing users to create highly realistic and interactive prototypes.
What Is Figma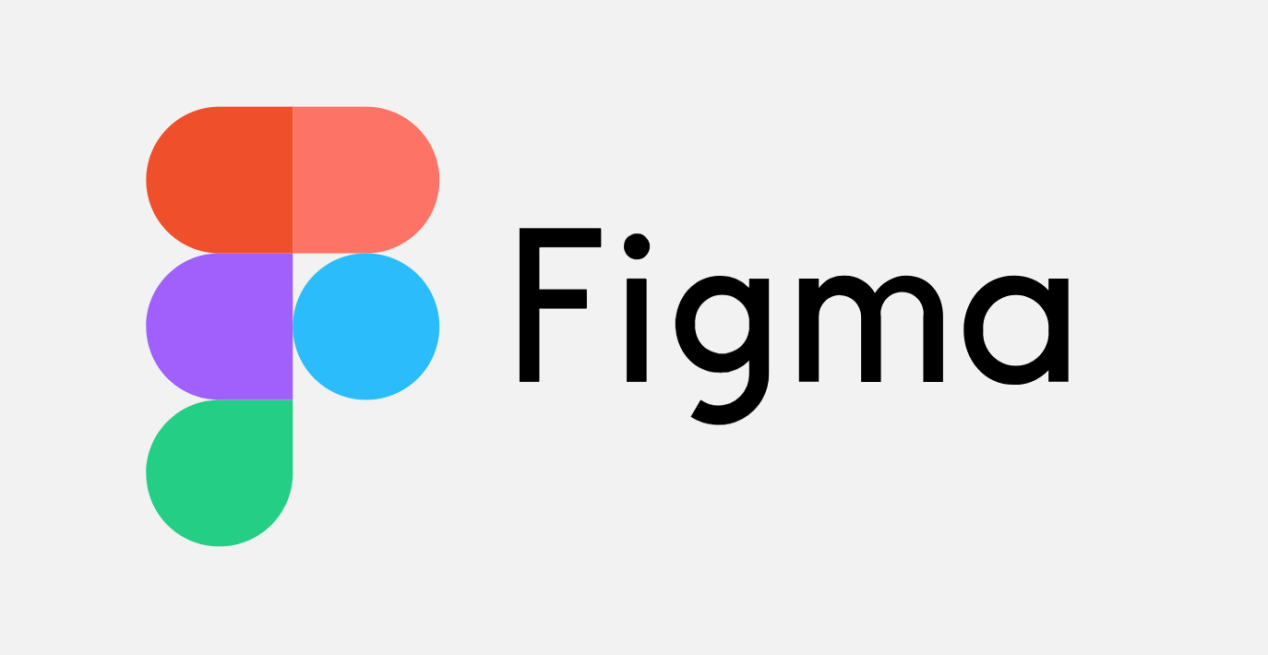 Multi-team collaboration is made possible by the cloud-based design application Figma, which enables teams to work together on developing, testing, and delivering interface or product designs. Figma integrates with various third-party programs, including Jira, Slack, Trello, Flinto, Maze and Zeplin.
Cloud-based cooperation is its best feature. Via Figma, a large community is eager to assist and share with you. Additionally, Figma lets you test your design's usability across several devices. Although it lacks vector graphic tools, it still ranks among the best due to its limitless cloud storage and auto layout for flexible design.
Axure Vs. Figma - Differences
Product Focus: Both tools are great for prototyping and interface design. However, Axure RP is more inclined towards UX prototyping and wireframing, whereas Figma is more suited for UI designing.
Ease of Use: Figma has proven to be the more beginner-friendly software of both tools. Axure RP has a learning curve, while Figma is easy to use and more intuitive.
Web Support: Figma has a web version and can be accessed on web browsers, but Axure has only the desktop version.
Integration: Figma boasts a wide range of integration capabilities. Axure offers just a few integrations within the app.
Integration: Figma boasts a wide range of integration capabilities. Axure offers just a few integrations within the app.
Collaboration Method: Although both Figma and Axure provide cloud-sharing facilities, Axure needs to provide a way to share screens with partners in real time.
Axure Vs. Figma - Similarities
Free Trial: Both Figma and Axure offer free trials to users. Figma's free trial lasts 14 days, and Axure's free trial lasts 30 days.
Collaboration: Great collaboration is a "must" feature for any design tool that allows teams to work together. Fortunately, both Axure and Figma are collaborative tools and allow for better teamwork.
Both tools take advantage of cloud storage and make saved files easily accessible across different devices.
Axure Vs. Figma - Comments
Axure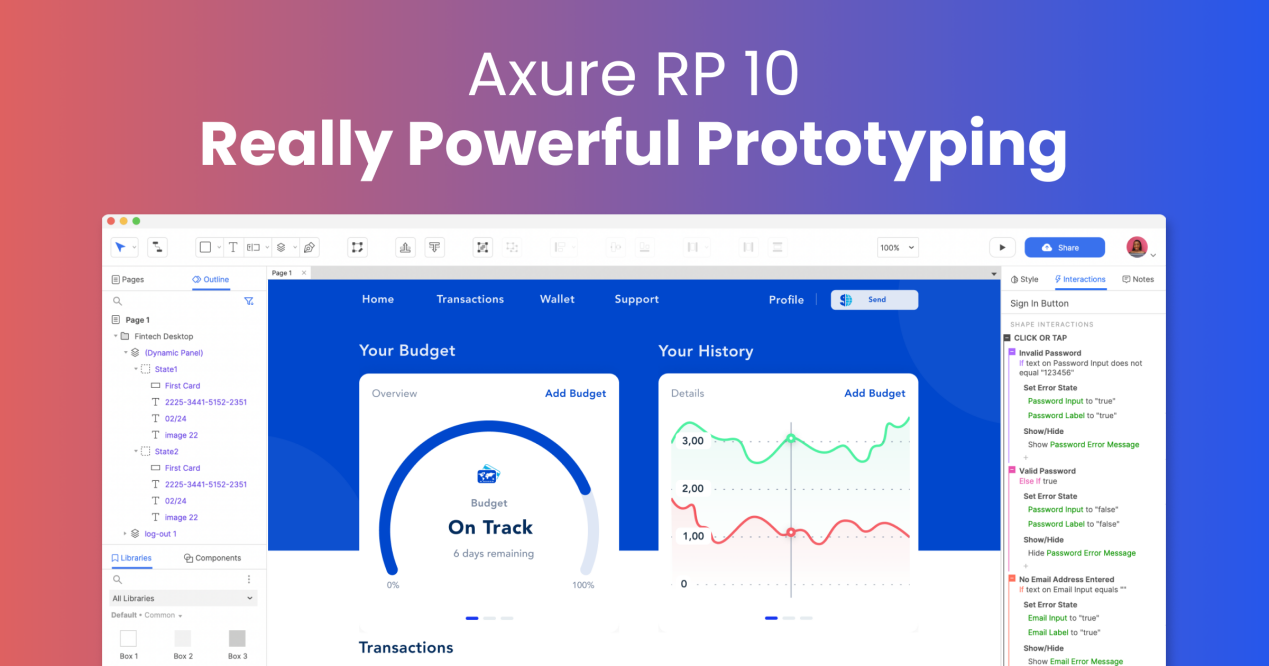 Positive

It is by far the best tool for creating hi-fi interactive prototypes. No other tool comes close to its features for creating interactive behaviors. These prototypes are so good they can be used for intensive user testing, as users cannot tell them apart from real apps or websites. I can mock with Axure in a couple of weeks what would take a dev team months to code and deploy. And that can save huge amounts of development costs.

I have been choosing among different solutions, but I finally stuck with Axure because IMHO, it has the best interface and the widest set of opportunities to implement actions.

Widgets are customizable, and plenty of user help is available on the web regarding how to do various things. Axure is great for rapid prototyping.
Negative

Learning to use Axure is complicated. Mostly because of the many options and partly because it is difficult to discover how the internal mechanics operate.

The software requires much effort to create detailed prototypes, asking you to know a bit of coding logic to work with it. Unfortunately, it's also terrible for UI design.
Figma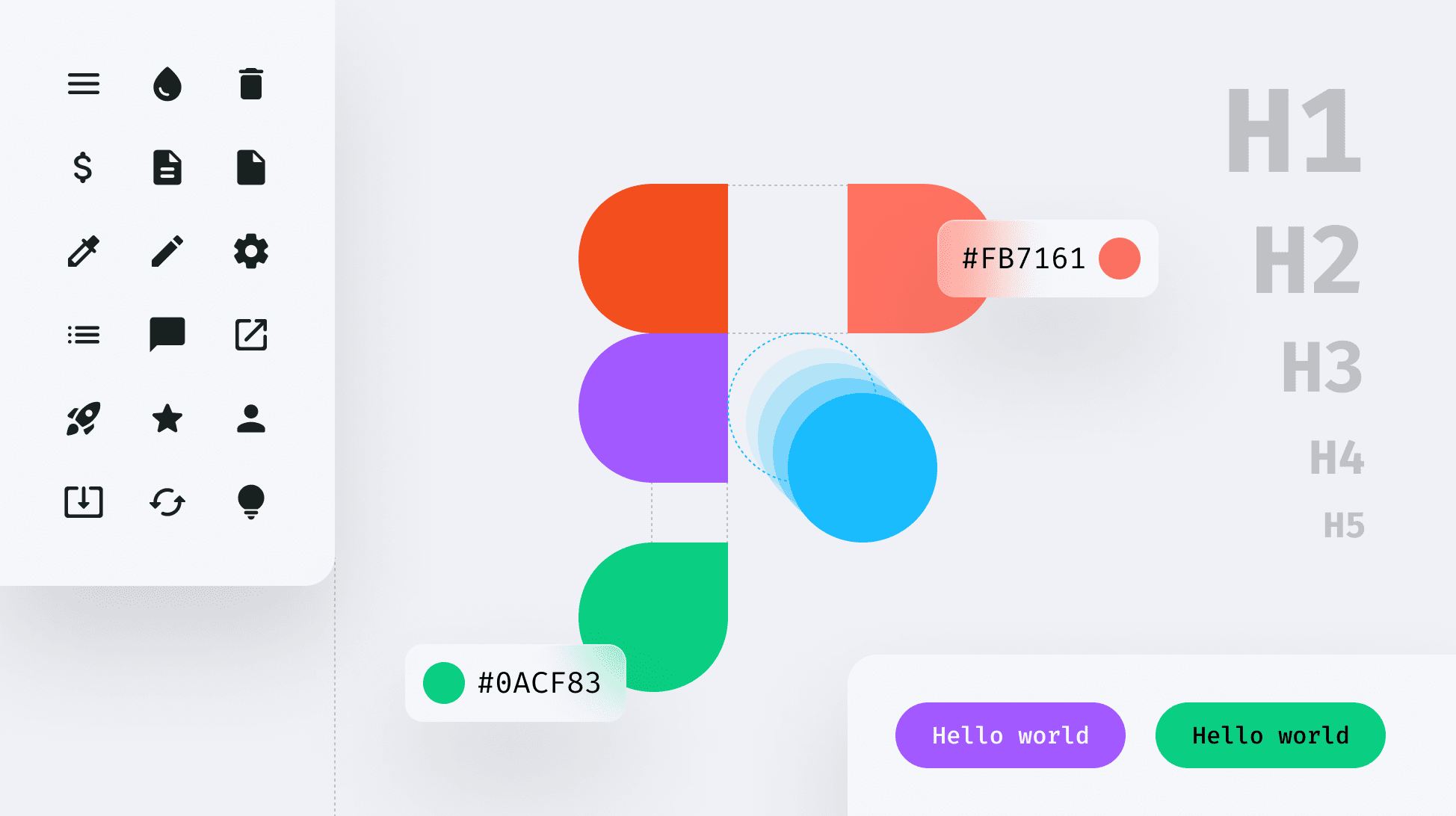 Positive

Figma doesn't have operating system problems, working well with Windows, Mac, etc. Figma is a lot easier to use as it is 100% web-based, winning over these 2 competitors. Also, it is worth mentioning the HUGE plugin libraries embedded into the app. It makes the work a lot easier.

Helped get much clearer and better wireframes and prototypes with great extra plugins to create great prototypes with beautiful layouts very easily.

Figma is super simple to get started with but is packed with many features, should you need them. Its own UI is great, and the software feels great to use.
Negative

Designers have to read the documentation because there is a painful misuse of the software in terms of poor understanding of concepts in components and styles.

Sometimes Figma has small usability issues, and some tools are not easily discovered. Also, some interface changes are not warning notifications, and you have to figure out how the change works.
Axure Vs. Figma - How to Choose
Choosing a tool between Axure and Figma could be a headache for many designers. They are both great tools but depending on some factors, one is preferred over the other. Below are some deciding factors to help you choose your design tool.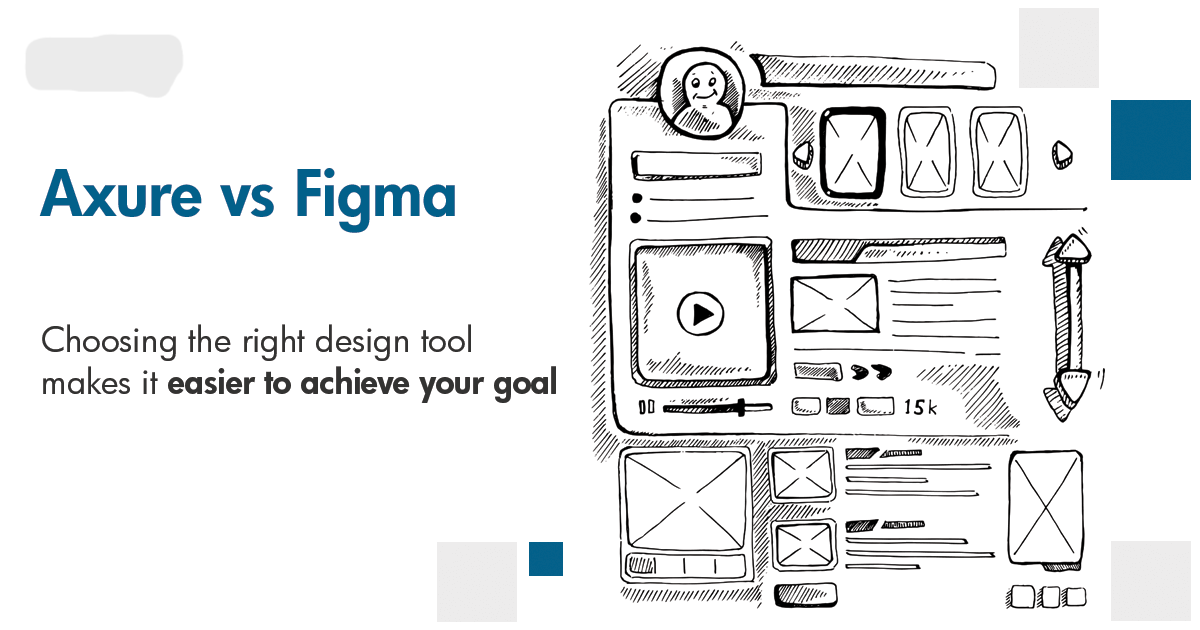 Team size: A large team will need a tool that offers easy and seamless collaboration and communication. In this case, Figma stands out as all team members can collaborate in real-time, share visuals and leave comments.
Budget:  Budget is always a major factor in the choice of tool. If you're tight on funding and need a free tool, Figma offers a free version with some limitations as well. However, Axure and Figma offer free trials - depending on how long you want to use them, this is a factor too.
Expertise: For a skilled designer, Axure will be more professional for use as it requires more technical expertise than Figma. Figma is more suited for beginners.
Number of Integrations: Different projects may require several integrations. Figma over Axure will be your choice if your project requires many integrations.
Type of Project: Depending on what stage of the project you are in, any of both tools can be selected. If you're still in the wireframing and prototyping phase, Axure is likely your pick. While Figma is your go-to tool for high-fidelity interface designing.
The Best Axure and Figma Alternative - Pixso
Axure and Figma are great tools, but they, however, have their cons, like every other tool. Some designers use both tools for different reasons. Rather than switching between tools, is there a tool that can combine all the features Figma and Axure offer? Yes, there is!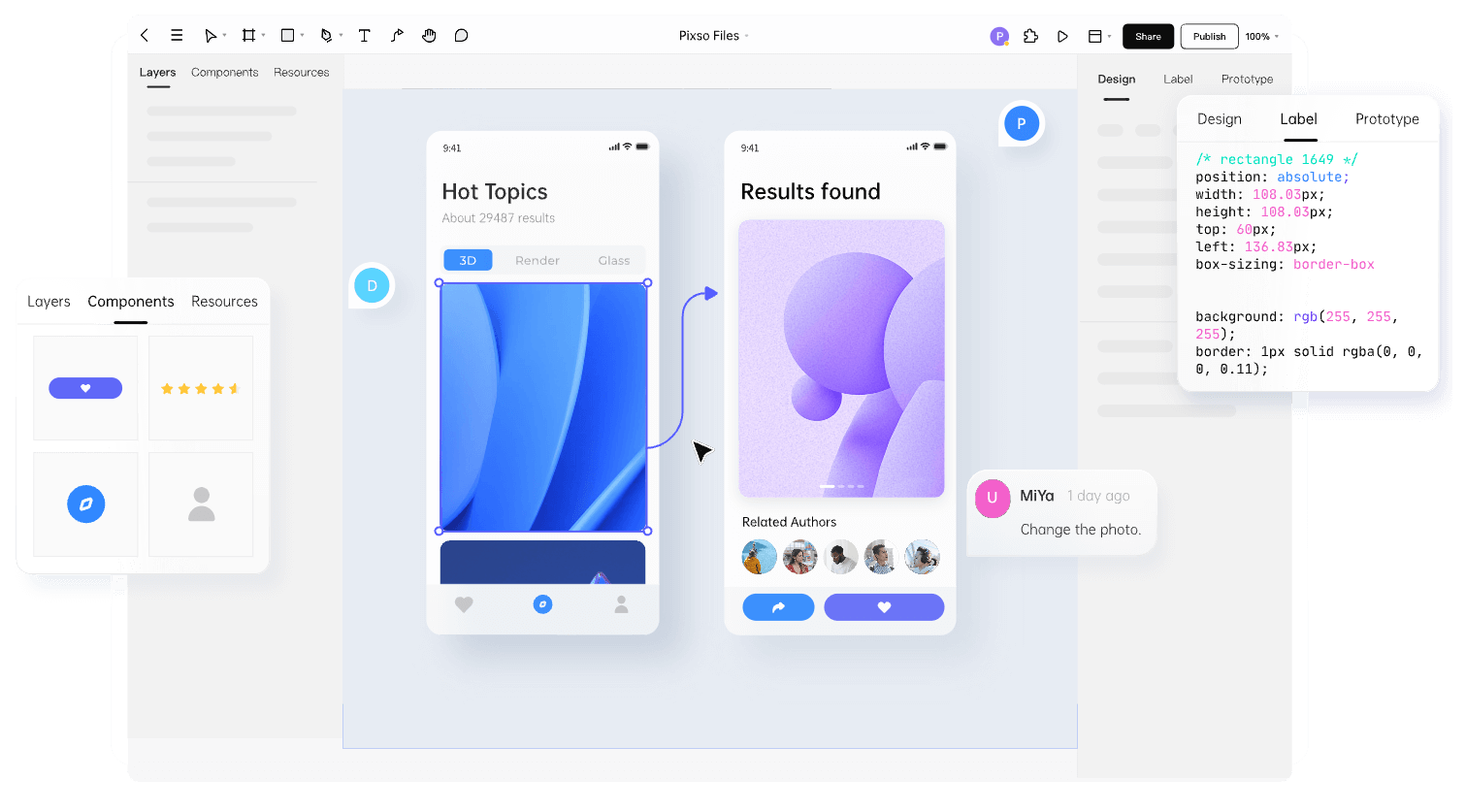 Pixso is a free, capable UI prototype tool for beginners. It functions perfectly. Engineers and designers of products utilize it. It is a fundamental piece of prototyping and designing software. This tool is notable for its capabilities for team cooperation as well. Multiple team members can view the design file at once because the wireframing tool is web-based, whether to change the design or add content.
Before constructing an interactive prototype using many wireframing programs, you must export the interface design files into another tool. With Pixso, you can combine the wireframe, mockup, and prototype into one design file instead of using numerous programs or exporting the work for every iteration. As a result, Pixso offers immense value at no cost for beginners!