Every designer can benefit from the various UI/UX tools that are available in the market. Each one of these apps is equipped with a set of features and functions that make the designing process easier. Moreover, some of them enable designers to test their creations so that they find problematic parts that need improvement.
If you are looking to find one, you might feel overwhelmed by the amount of UI/UX design tools out there. Before you select one, you have to check carefully its main focus. The truth is that some UI/UX tools are better for prototyping while others are better for designing. Therefore, you should choose the one that satisfies your particular needs.
In this article, we have spotted the best UI/UX design tools. You will read everything you need to know about each one of them so that you make the right choice that will help you become a better designer.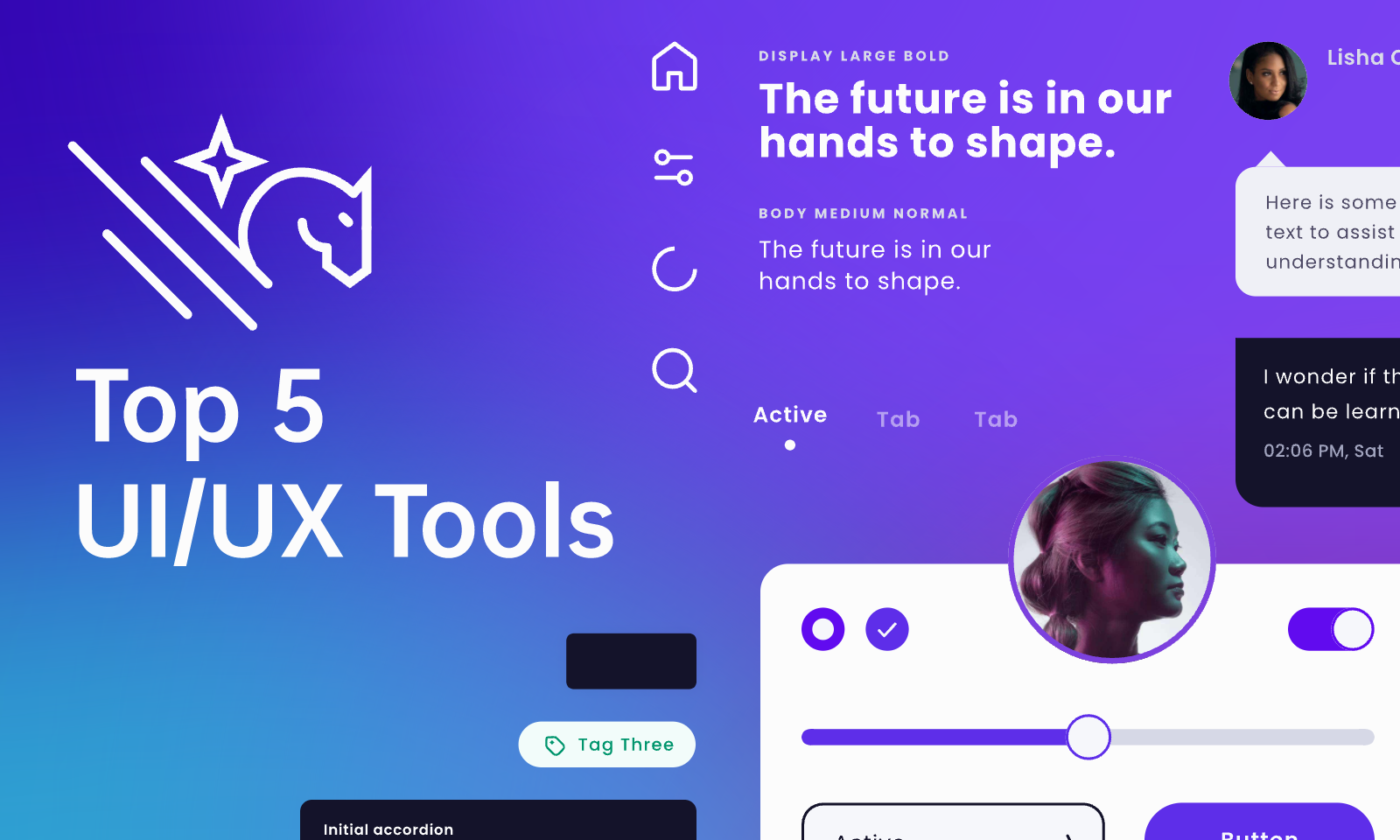 Top 5 UI/UX Tools
1. Pixso

Website: https://pixso.net
Pricing: free for individual
Pixso is one of the newest UI/UX tools on this list. However, it has managed to become one of your best choices as it is a comprehensive solution. Most UI/UX design tools either focus on the UI or the UX part. What sets Pixso apart is that you can do both.
First of all, by using this app, you are gaining access to a whole library of pre-made components. In addition to this, Pixso has some innovative features, such as automatic layout and prototype playback. These functions allow you to work fast while also testing your design. And to make things even better, this tool allows you to send a link for delivery and even export slices of the code.
Another great thing that this app does differently from the other UI/UX tools is that it facilitates collaboration. Every member of the team can gain access to the project on the cloud and see real-time changes. This function encourages live feedback which makes the design move forward faster and smoother. Pixso is definitely one of the UI/UX design tools that you need to try.
Pros
Huge component library

Interactive and high-fidelity prototypes

Real-time collaboration between all members

Able to export slices of code Innovative features
Cons
The free plan is limited to individuals
2. Figma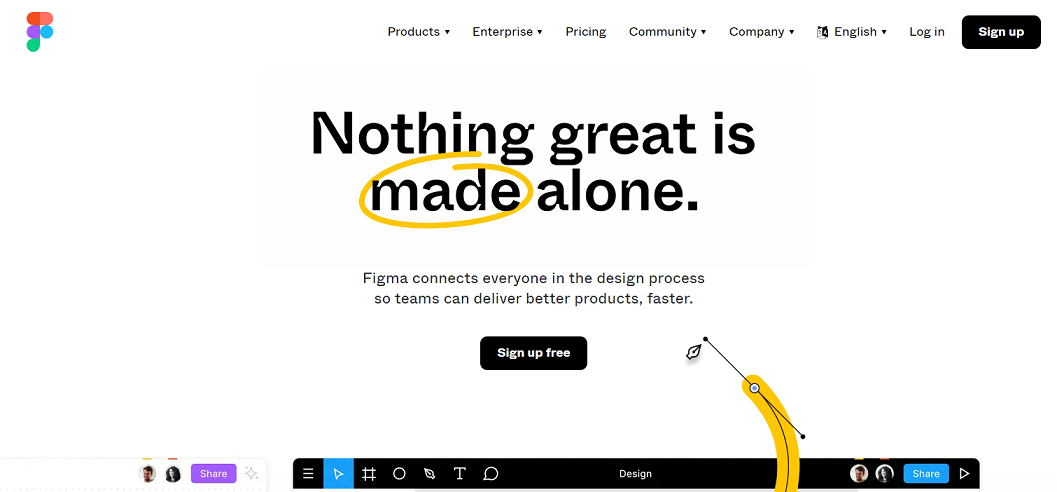 Website: https://www.figma.com
Pricing:
Starter pack – free
Figma Professional – $12 per editor/month
Figma Organization – $45 per editor/month
There is no denying that Figma has been known as one of the best UI/UX tools in the market. In more detail, this platform is great for creating interactive prototypes quickly and easily. It has an intuitive drag-and-drop editor that makes it easy to work on any project.
However, it is important to note that when it comes to UI design, it might be a bit limiting, especially the free plan. Besides, Figma is now aquired by Adobe, which may turn it into another tragedy like other tools previously ruined by Adobe.
Pros
Great library of pre-made components

FigJam whiteboard Web-based editor
Cons
Expensive compared to other UI/UX design tools

No promising future after being aquired by Adobe
3. Adobe XD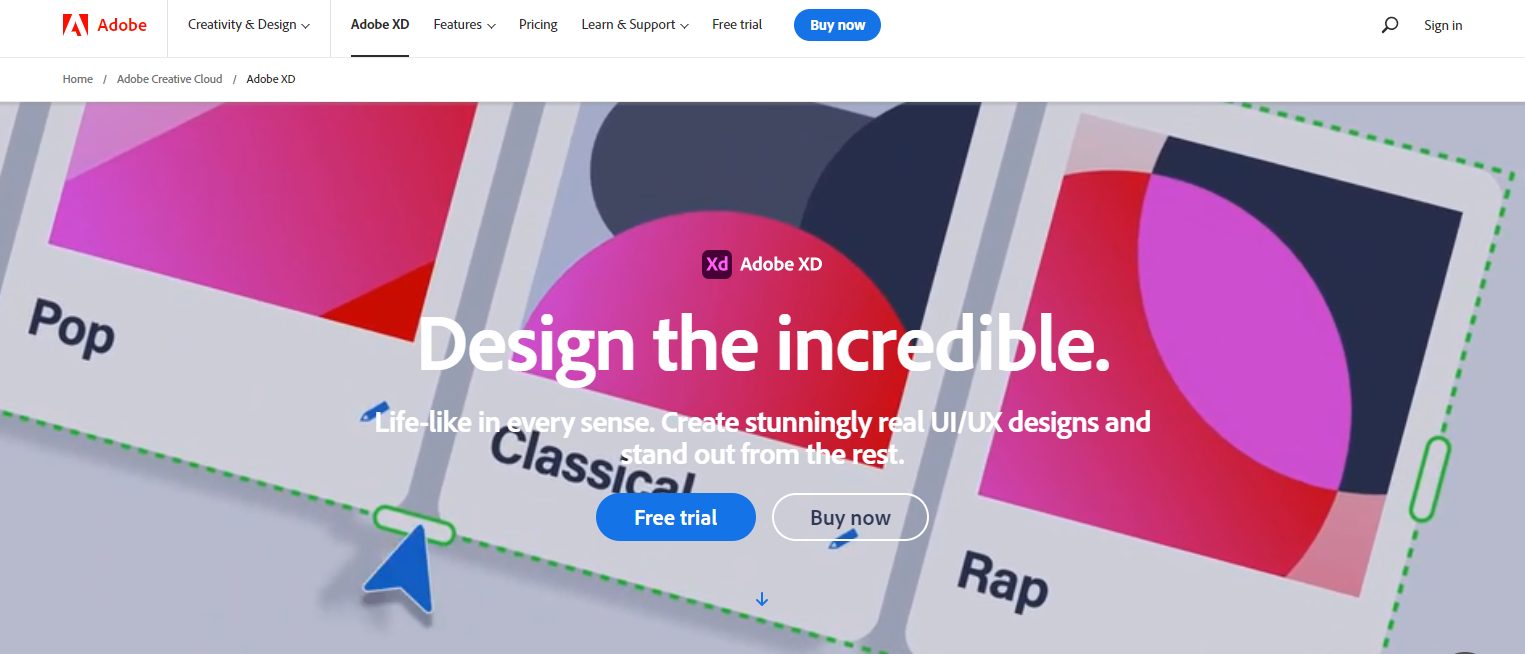 Website: https://www.adobe.com/products/xd.html
Pricing:
7-day free trial
$9.99/month or $52.99/month for the whole Creative Cloud package
One of the most UX-focused UI/UX tools on this list is none other than Adobe XD. Developed by such a big and recognizable company, this app brings you all the features you might need to build a usable interface. One of its great advantages is that it works on both Windows and macOS computers.
In addition to this, Adobe XD has features that allow you to create prototypes, workflows, various elements, and even some animated transitions. Many designers prefer this tool because it integrates perfectly with Adobe Photoshop, Adobe After Effects, Adobe Stock, and Adobe Fonts, making it one of the most convenient UI/UX design tools.
Pros
Works on different operating systems

Large component library Integrates with other Adobe applications
Cons
Not a collaborative tool There is no free plan, apart from the 7-day trial
4. Axure RP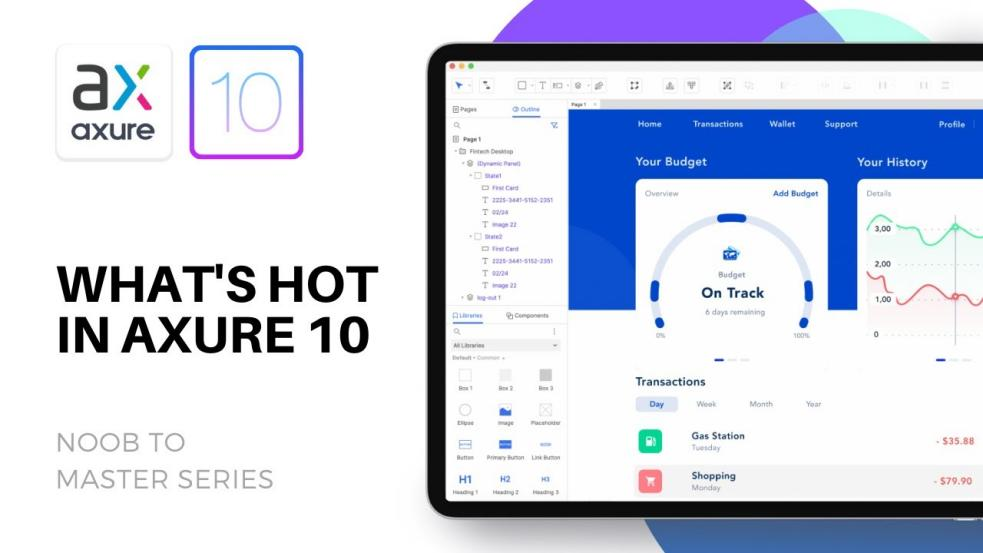 Website: https://www.axure.com
Pricing:
30-day free trial
Axure RP Pro - $25 per month/user
Axure RP Team - $42 per month/user
Axure RP is one of the UI/UX design tools that focus more on user experience. Therefore, if you are mainly interested in UX, this is what you can try.
This app is perfect for creating prototypes that can highlight the workflow. Axure RP allows you to create these prototypes without coding, and it still makes the handoff to developers easy. This means that you can send the prototype's code in just a few clicks. This is definitely one of the features that make this app stand apart from the rest of the UI/UX design tools.
Pros
Saves projects on the cloud

Enables advanced prototyping
Cons
Not UI oriented There is no free plan (even though there is a 30-day trial)
5. Framer

Website: https://www.framer.com
Pricing:
Free site – free
Basic site - $15/month
Pro site - $25/month
Framer is one of the UI/UX tools with a focus on UX design, even though it has some features for UI design. Framer is a tool that has a more code-based approach, and for this reason, it might not be ideal for a beginner.
With Framer, you can create high-fidelity prototypes that look very close to the final product. This way, you can thoroughly review your design and make the appropriate changes. This is definitely one of the UI/UX tools that you need to try.
Pros
Advanced prototyping

Integrates with various plug-ins
Cons
A bit overwhelming for beginners

Requires some coding knowledge Unable to create component groups
The Bottom Line
There are so many UI/UX design tools in the market that you will surely find one that covers all of your needs. Of the UI/UX tools in this list, Pixso is your best option as it covers both your UX and UI needs. This app creates interactive prototypes that you can easily share with your colleagues. Try it out today to discover one of the best upcoming UI/UX design tools.