When people introduce themselves as graphic designers, it's best not to jump to any hasty conclusions about the specific tasks they perform because the field of graphic design is quite broad. So, what does a graphic designer do?
What graphic designers do cannot be compared to that of house painters (who, you guessed it, paint buildings) or mechanical engineers (who, you guessed it again, design or build machines). Instead, a graphic designer's work can be better understood by first becoming familiar with the profession's basic concepts.
This article will discuss what it takes to be a graphic designer, the tools they rely on most, the various types of projects they undertake, and more. Let's get started!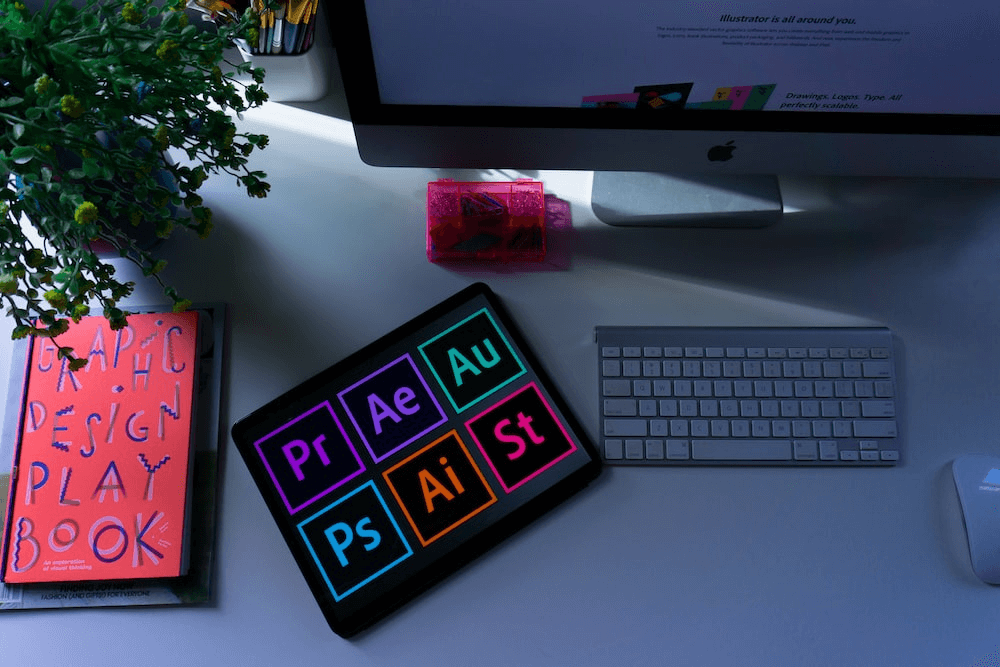 Source: unsplash.com
Part 1. What Does a Graphic Designer Do?
Depending on their area of expertise and the company they work for, graphic designers may have a wide variety of duties. However, they usually work for a company or agency as part of the marketing department. As self-employed specialists, they could also take on contract assignments.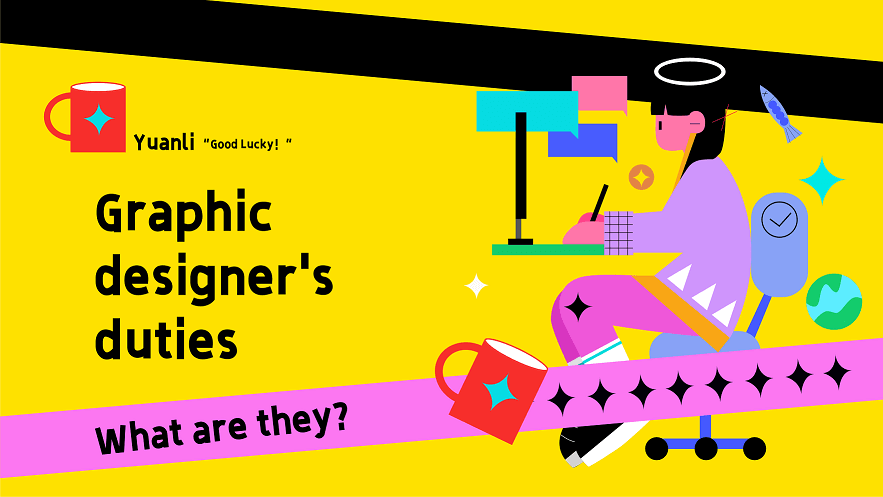 The job of a graphic designer includes conceptual planning via an in-depth examination of company-supplied data and resources. They map out projects, set budget parameters, and create first drafts to communicate their ideas.
After getting the green light from upper management, they use the appropriate tools and software to turn the blueprints into the final designs. These designers work closely with customers to determine the best layout and design for their graphics, taking into account factors such as font size, color scheme, layout, shapes, and other design elements. 
When needed, they team up with coworkers, content creators, copywriters, art services, web designers, and more.
They are also responsible for assessing and revising final layouts and recommending modifications where appropriate to ensure that the final visuals and layouts are aesthetically pleasing and consistent with the brand.
Some of the projects they work on include logos, product packaging designs, annual reports, advertisements, social media posts, signs, websites, books, magazines, brochures, and many others.
Part 2. What Are Some Important Graphic Design Skills?
As with any profession, aspiring designers need to acquire a core set of competencies in order to succeed. To stand out from the competition, you need to possess a particular set of graphic design skills. 
There are several graphic design skills, and each differs in the difficulty level for acquiring them– Beginner, Advanced, and Expert. However, the more skills you acquire, the higher your competency level and the greater the level of trust and authority you build in the design industry.
Below is a list of skills that a graphic designer must have:
Beginner level – For starters, you need to learn about typography, Microsoft Office, font selection, design principles, RGB and CMYK, ideation, and packaging.
Advanced level – Go a step further by learning about the application of Adobe Photoshop, Illustrator, and InDesign, as well as branding, marketing materials, and social media in graphics design.
Expert level – Learn coding and/or UI/UX design, and you will become one of the few experts in the industry.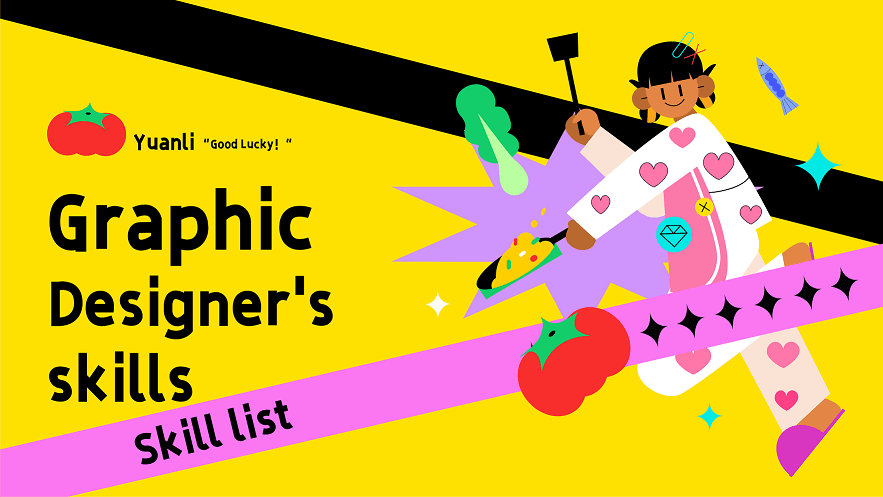 Part 3. Career Analysis of Graphic Designers
Graphic designers are in high demand as more and more businesses establish a digital presence since they are needed to help create aesthetically pleasing and functional designs for websites and social media platforms. In that case, what qualifications do you need to establish yourself as a good graphic designer? Also, what can you expect?
1. Quick Overview
An estimated 265,000 graphic designers find work in general design services, print media, marketing, public relations, and similar industries. For the majority of these companies, a bachelor's degree in graphic design or a closely related discipline is required for entry-level positions. Having a portfolio of original designs that showcases your vision, creativity, and uniqueness will greatly help your cause.\
Another important question is "what do graphic designers make?" The average annual pay for a graphic designer in 2021 was $50,710, as reported by the Bureau of Labor Statistics (BLS). This is equivalent to $24.38 per hour.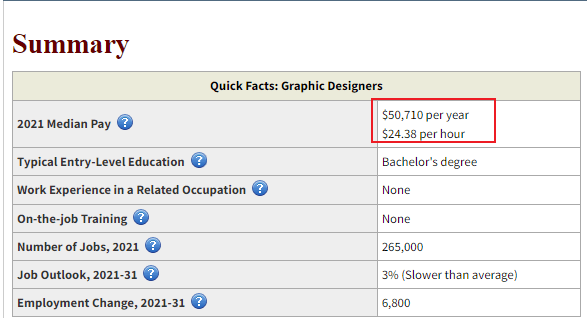 Part 4. How to Become a Good Full-Stack Designer
While there are several paths one can follow to become a full-stack designer, I would recommend the following four (4) tips below as they have proved to be very productive:
1. Learn the Right Skills
The very first thing you should do is learn as much as you can about UX design. Think about taking a course online to learn some of the basics of design, such as user experience and user interface design. This is the best way to learn about the various design aspects and get the credentials you need to succeed. The next step is to hone your skills in HTML/CSS, JS/jQuery, PHP, and Apache. Finally, complete your full-stack design skill set by mastering not just UX writing but also project management, front-and-back-end development, and server management. This will make you a more marketable candidate for full-stack design opportunities.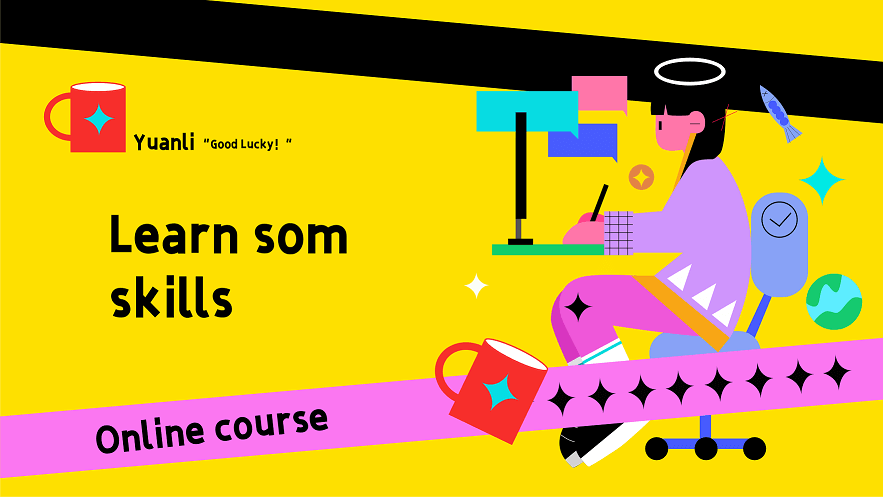 2. Job Outlook
There is an estimated 3% increase in demand for graphic designers between 2021 and 2031. And although employment growth is expected to be slow, the graphic design industry is estimated to add roughly 24,800 positions annually on average over the next decade. To a large extent, these vacancies will be caused by the need to replace people who leave the labor market due to natural causes like retirement or the pursuit of other interests.
3. Is Graphic Design a Good Career?
A career in graphic design is ideal for those who are imaginative and revel in how art, technology, and the media are closely connected. Each sector has its design demands, meaning graphic designers can always find something fresh and interesting to work on.
Also, you don't have to stay a graphic designer for the rest of your life. Having such a broad range of knowledge and skills opens up a lot of doors. A graphic design career can take you in many directions across various fields and specializations in the business world.
Part 5. FAQs About Graphic Design
Q1. What's the difference between graphic and UI design?
Graphic designers work primarily on visual elements, such as color, images, logo selection, and design. This kind of design is typically classified as "art." 
UI design, on the other hand, is more of a science. UI designers are tasked with understanding the dynamics between software and its end users. So essentially, a quality graphic design ensures that the software is appealing to the eye, while a well-designed user interface ensures that the software is simple to operate.
UI design tool recommendation: Pixso, free Figma alternative
Q2. Does the graphic design require math?
Graphic designers occasionally employ mathematical principles like measurement, alignment, proportions, and ratios to create visually appealing designs. But most graphic design specializations do not require a mathematical background.
However, if necessary, any mathematical facet of graphic designs, especially those pertaining to coordinates, can be navigated with a basic understanding of mathematics from high school and/or college.
Final Thoughts
By now, you should be an authority in answering questions like "What does a graphic designer do?" Pursuing a career in graphic design is a great way to put your imagination to work while expanding your technical knowledge.
Choosing a profession in graphic design is a smart move if you want to play a significant role in determining how the public sees an organization, brand, or product. Even better, the job prospects and take-homes are very encouraging.