Try Pixso for Free
Are you a new UI or UX designer who are seeking the best UI and UX websites? Then you are at the right place. In this post, you'll learn 10 best UI websites and 10 best UX websites.
These websites provide tools or resources that will aid you through every aspect of the working process. Let's get started!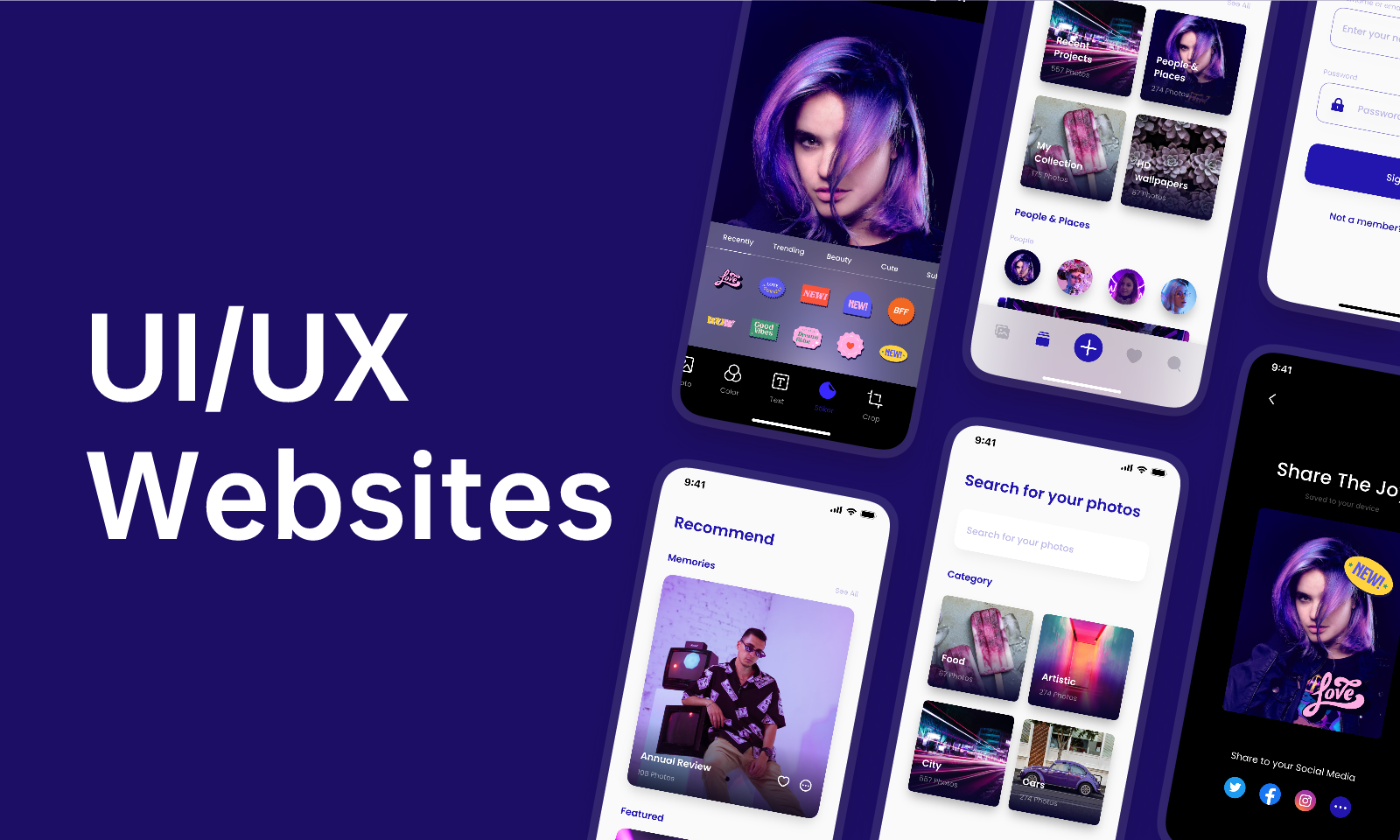 Brief Introduction to UI and UX
Building engaging and visually appealing digital interfaces is called user interface design, or UI. Any user interacting with a website or app should have a seamless, visually appealing experience thanks to a good user interface (UI) design.
Organizing a person's experience when interacting with a product is known as UX design (user experience design). A human user's interaction with commonplace goods and services is at the center of UX design. Using these goods and services, whether digital or physical, simple, comprehensible, and enjoyable, is the aim of UX design.

10 Best UI Websites
Google Fonts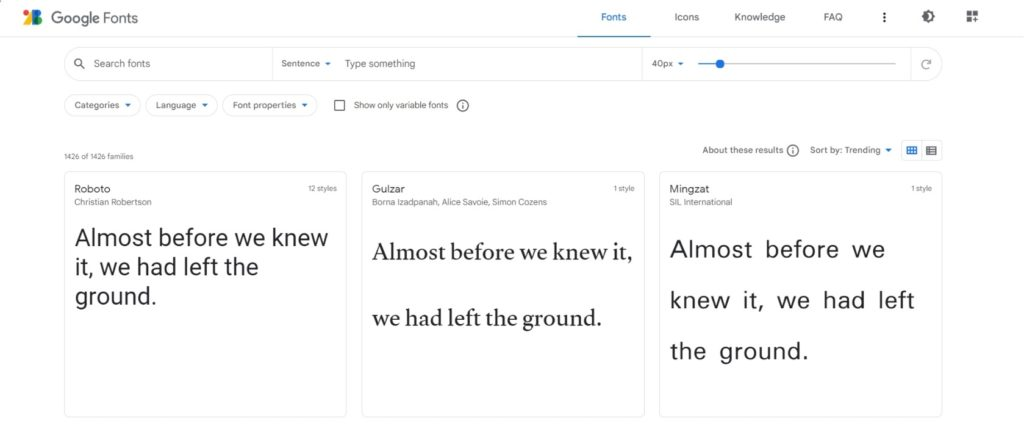 For UX/UI designers, Google leads the way in offering some of the best typography available, and it is completely free. It offer all designers and developers simple access to their accessible repository of several font families. The best thing is that because these fonts are categorized into different groups, such as geometric or serif, you can easily browse through the group you choose without having to browse the entire website.
Pricing: Free
Font Fabric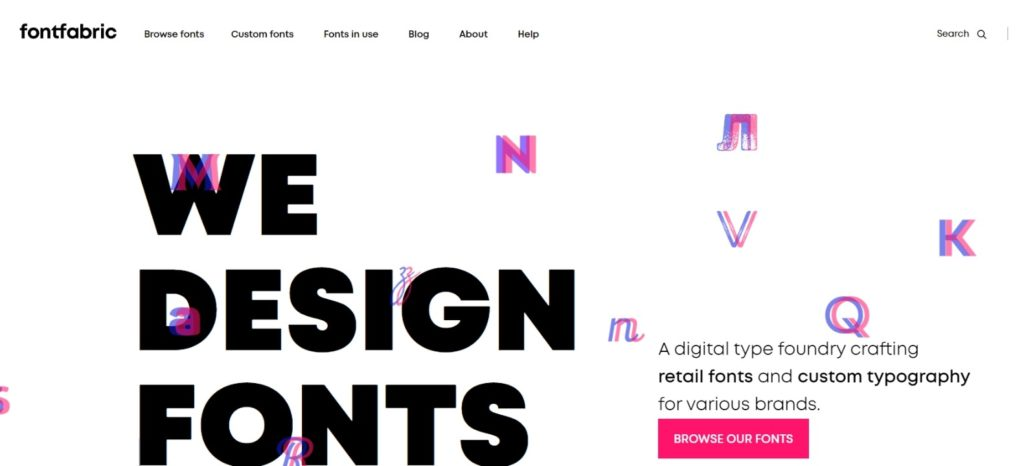 Font Fabric stands out as one of the best for proving custom-based fonts. You can create any type of custom typography for your brand. Designers who love calligraphy and lettering in fonts would love this resource.
Pricing: Average of $25 per font pack
Unsplash

It is an amazing website featuring various high-resolution images free for commercial or personal purposes. The huge arsenal of astonishing-looking photos can be considered by categories such as technology, nature, or people. You can get the paid subscription and get some new photos delivered directly to your DM weekly.
Pricing: FREE
Pexels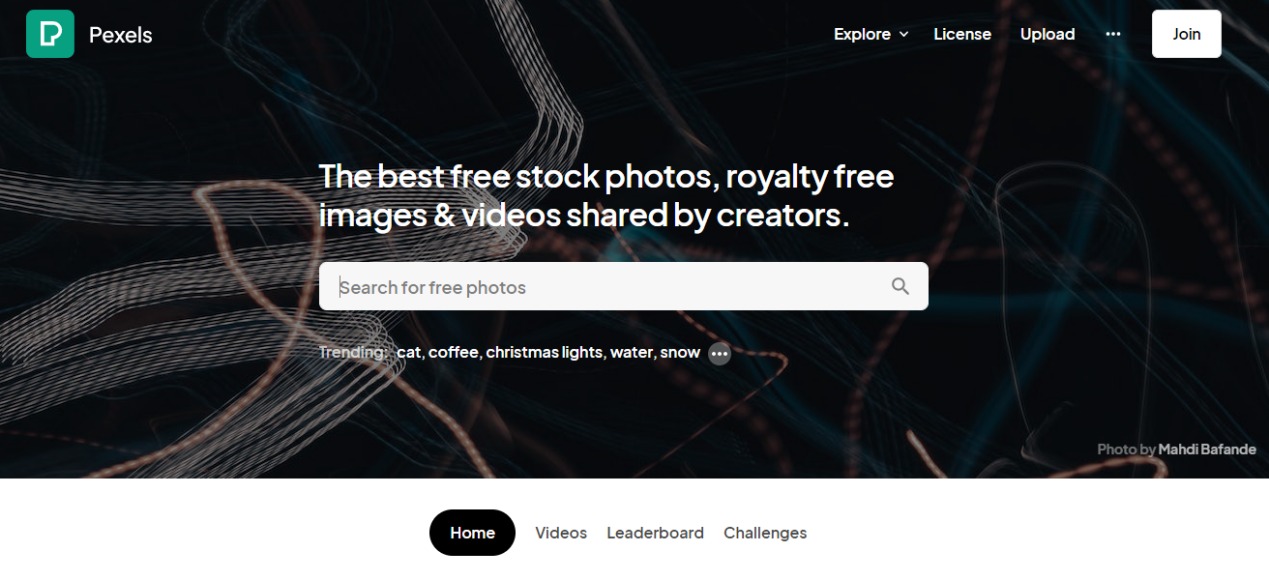 Any person searching for free stock photos has used Pexels at least once. It has a huge repository of superior quality and ideally curated stock photo sets. Pexels is an extraordinary media resource for web designers looking to add visual appeal to their websites. Besides, you can also use it to get stock videos.
Pricing: FREE
Freepik

Freepik hails as one of the best resources for everything you need. More importantly, with Freepik, you can also explore the trending images, designs, and mockups from around the globe and get inspired by them for your next project. Freepik is home to one of the most comprehensive graphic resource libraries. In addition to getting stock images, you can also get vectors and mockups.
Pricing
Free
Premium: $9.99 per month
Canva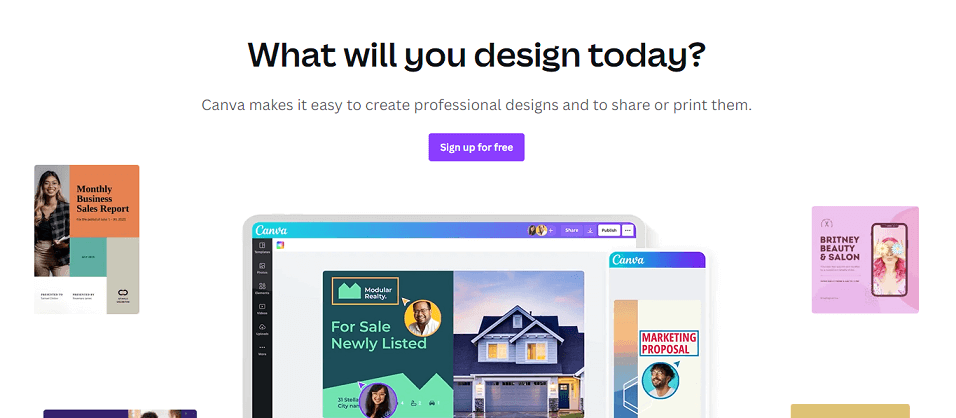 Canva is one of our favorite free design resources for just about everything. It's a great tool for beginners to probe around design basics. And it has quite a fascinating library of free design resources. You can also sign up for the paid version and get access to the additional resources.
Pricing
Free
Pro: $12.99/month
Teams: $14.99/month
Icons8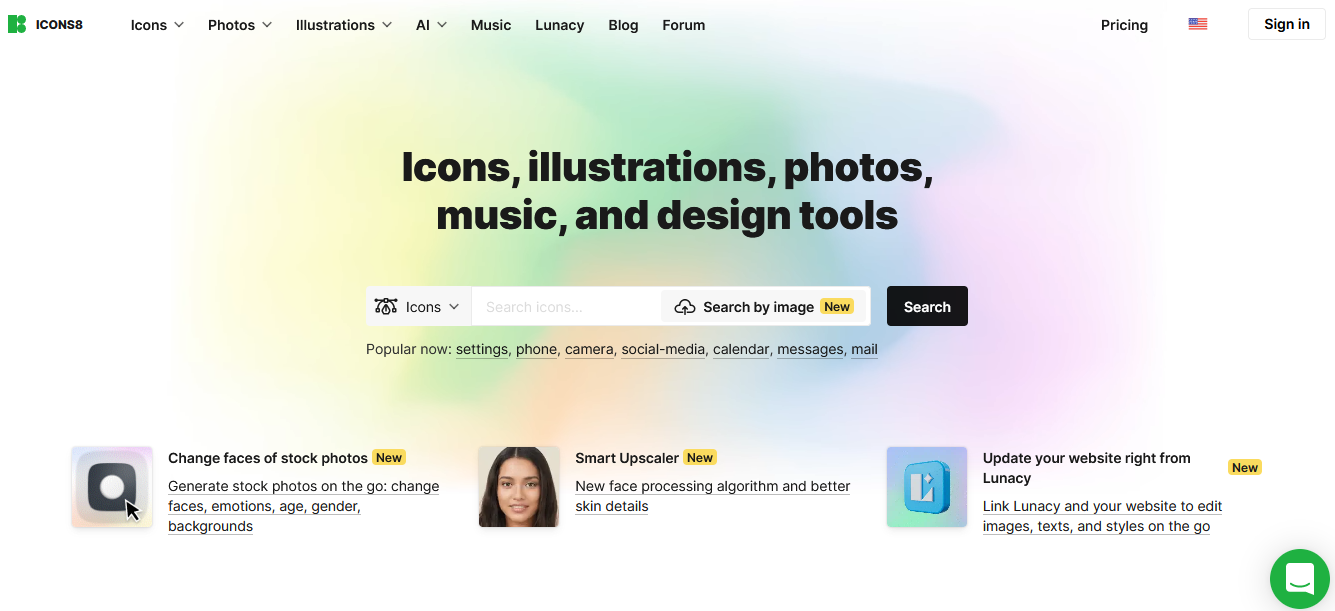 Icons8 may not boast a huge library of iconography like some other websites, but they still have an edge. Users are offered a handy editing stage for all the last-minute tweaks one could want. This means that the icon is more likely to be ready for use in the project upon downloading. They have a built-in editor for icons sourced from Icons8. You can find different art styles like Line, Material, and Glyph.
Pricing: Starts at $29/month
Flaticon

Flaticon is often dubbed the largest search engine for free PNG format icons on the internet, consisting of more than 7 million options. 
Besides a standard search engine option, users can also browse icons as "packs" sorted by themes like social media, medicine, emojis, farming, and indoor plants.
You can find several different art styles. The icons are sorted by themed "packs," making it easier to choose.
Pricing
Free
Premium: Starts at $9.99
Coolors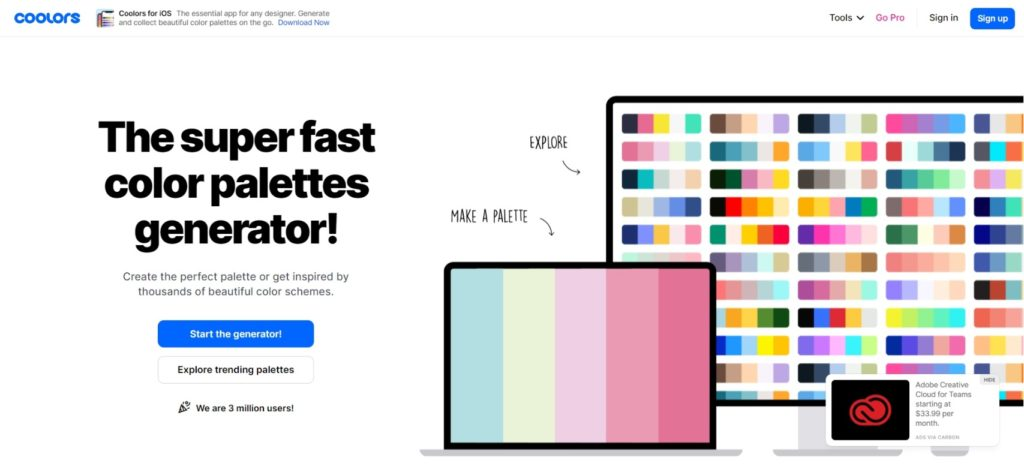 Coolors make color palette generation cooler and better! It has a lot of hassle-free options, and you can even pick from the existing combinations of the trending palettes. This is especially great for new businesses or designers testing how to infuse trendy colors in a new brand.
Pricing
Uplabs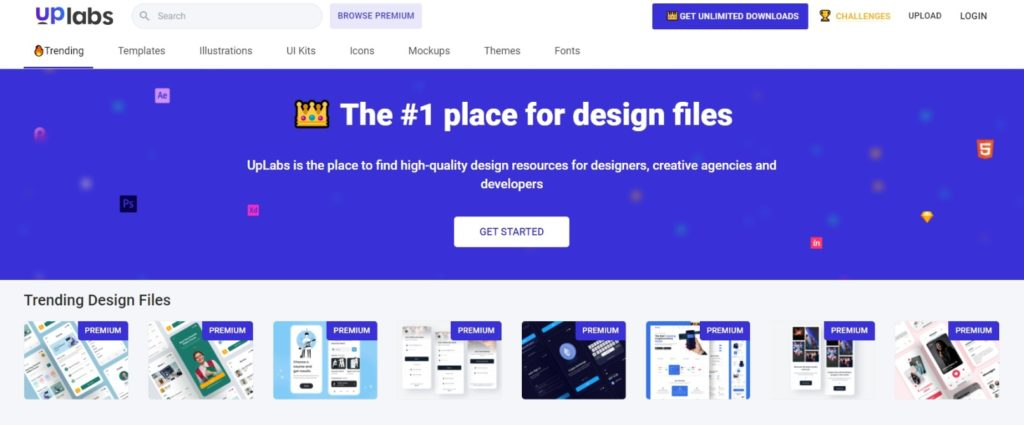 Uplabs is a high quality design resource websites that shares ready-to-use UI kits and mockups. You can discover thousands of trending design files to get inspired for your projects.
It also has a vast collection of themes, fonts, icons, and mockups that you can use to create your complete design.
Pricing: Starts at $19.99 monthly
10 Best UX Websites
Dribbble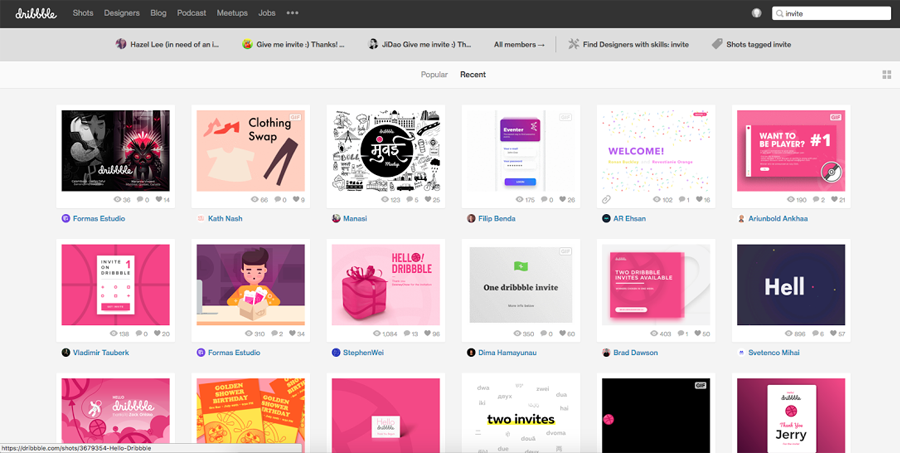 Dribbble is the ideal place to discover new designers and promote your creative pursuits. While it's crucial to keep your own website and UX portfolio, it's also valuable to have a showcase of your work that is easily found and searchable among a broader audience. With more than 14 million monthly page views and 12M users, you're more likely to be found on Dribbble than on your own website—at least at the start of your career.
Pricing
Free
Dribbble Pro: $5/month
Adobe Color Wheel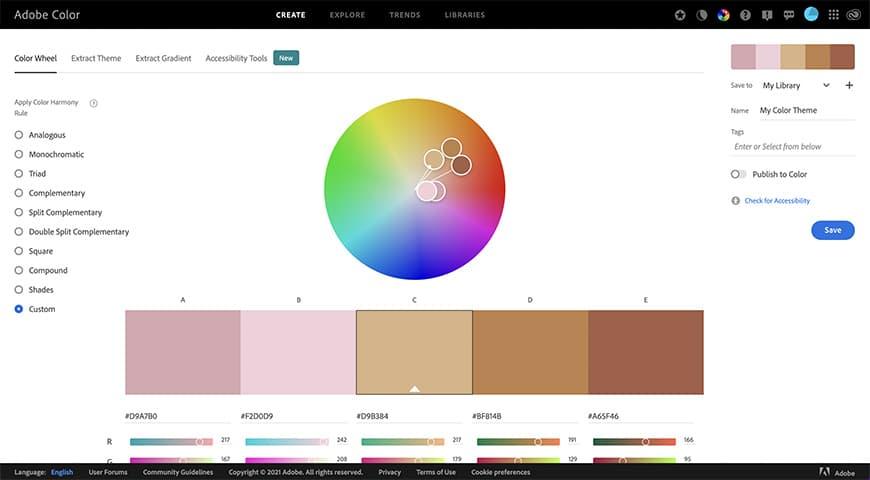 Color selection might be one of the trickiest components of UX design, especially when you've just started. The Adobe Color Wheel helps you pick a combination of colors that complement and contrast with one another so that you don't need to take years of thought on color theory and can apply it straight to your work.
Pricing: FREE
Typeform

Typeform is a fantastic survey tool incorporating a lot of UX goodness in its design. It features forms that are incredibly straightforward and pleasant to fill out, with many configurable options. The basic plan is free, and you'll be able to swiftly aggregate and analyze insights regarding what challenges you must fix.
Pricing: Starts at $35/month
Peek by UserTesting

You've produced something and collaborated with team members or mentors to deliver the final touches for your product to succeed. Now, you'll need to get user input. Peek sends three random individuals to your site and has them record what they liked and didn't like about it in a video emailed straight to you!
Pricing: Custom
Prototypr.io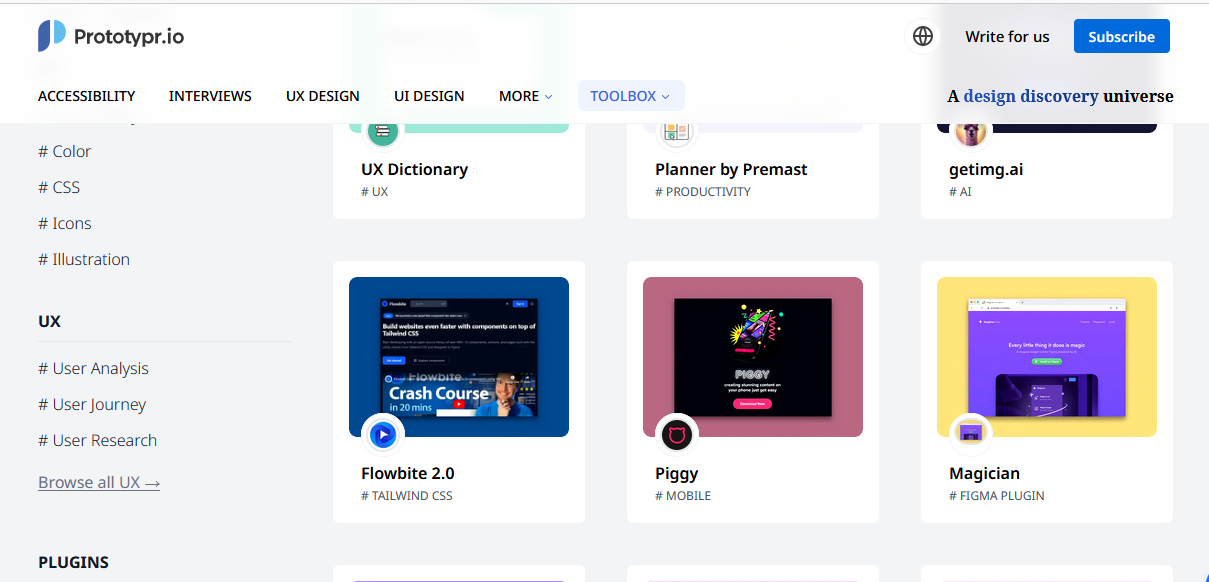 Prototyping, UX design, front-end development and more may be found on this site. It provides several tools that UX designers need and helps speed up the design process.
Pricing: FREE
InvisionApp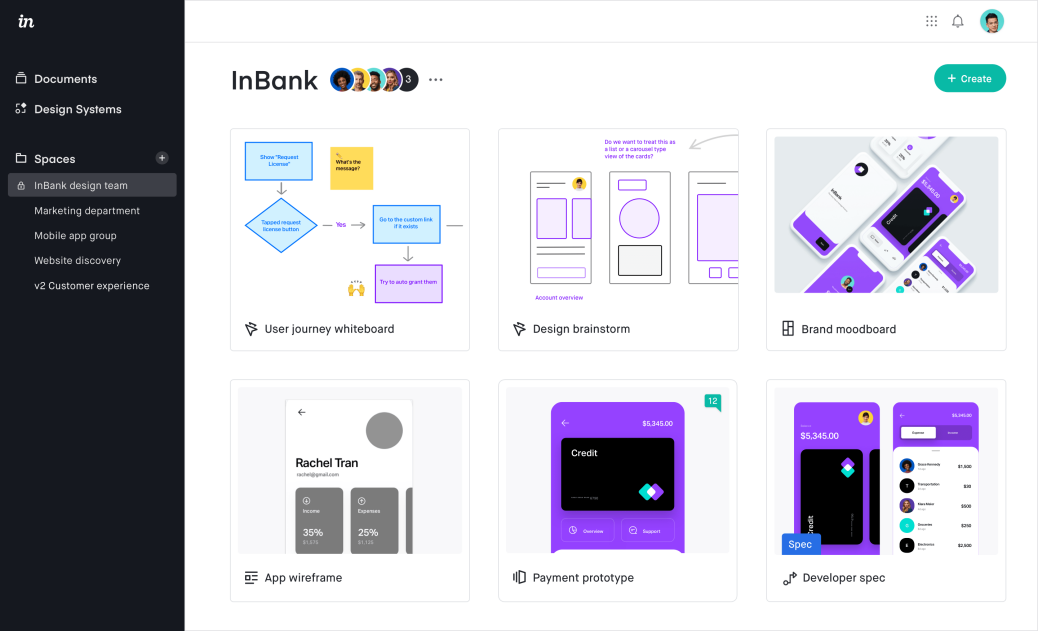 Invision is your go-to tool when you want start mapping out your prototypes and stick with the best user experience.You may simply develop low-fidelity prototypes and share them with the community. There are also loads of resources for UX designers available in Invision.
Prototyping, UX design, front-end development and more may be found on this site. It provides several tools that UX designers need and helps speed up the design process.
Pricing: Starts at $4.95/month
TinyPNG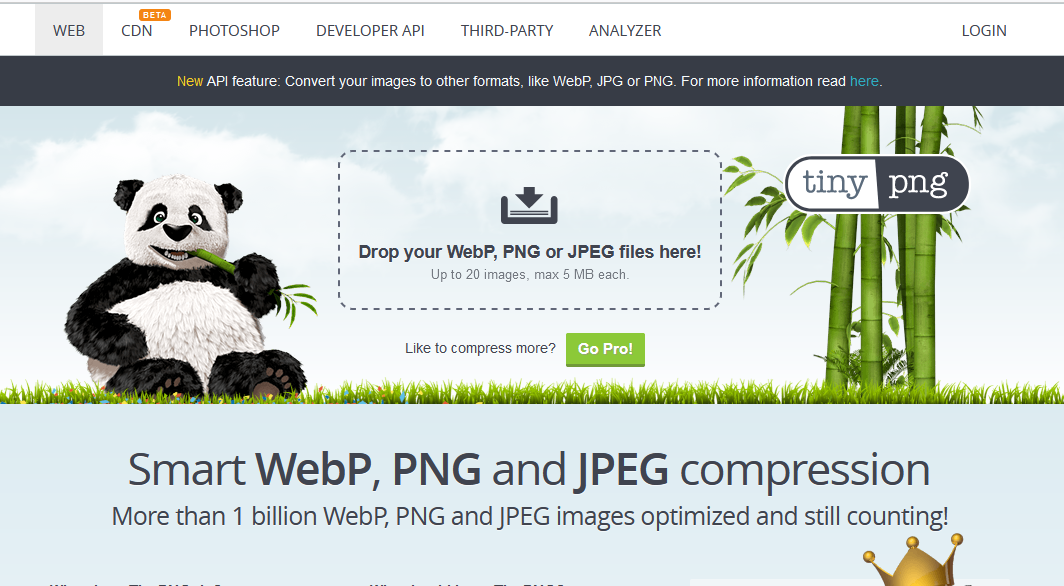 TinyPNG lets designers compress huge-sized photos and use high-quality pictures without worrying about choppy pages or low-quality visuals. Making use of compressed pictures helps speed up page load and, in turn, makes for a better user experience.
Pricing: Starts at $4.95/month
Pricing
Remove.bg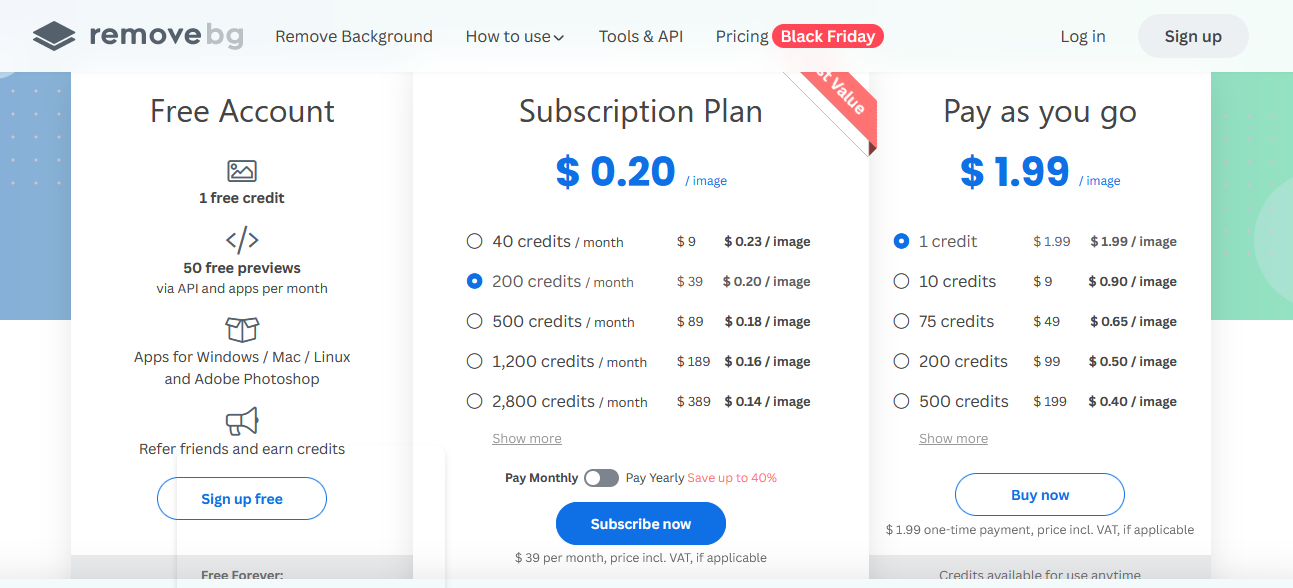 Remove.bg is a platform based on AI that enables you to delete any backdrop from an image. These types of graphics are really important in the design process.
Pricing: Starts at $0.20/image
Zeplin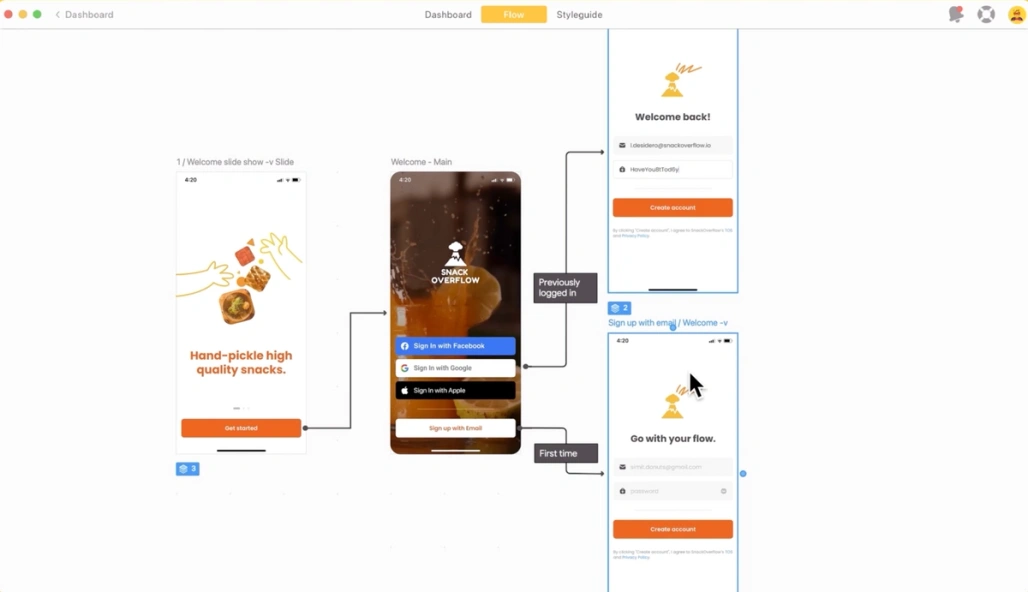 Zeplin enables you to connect with other designers and interact with team members. It also eases the handoff procedure and enables you to share your project with users to have a run.
Pricing: Starts at $8/month
Notion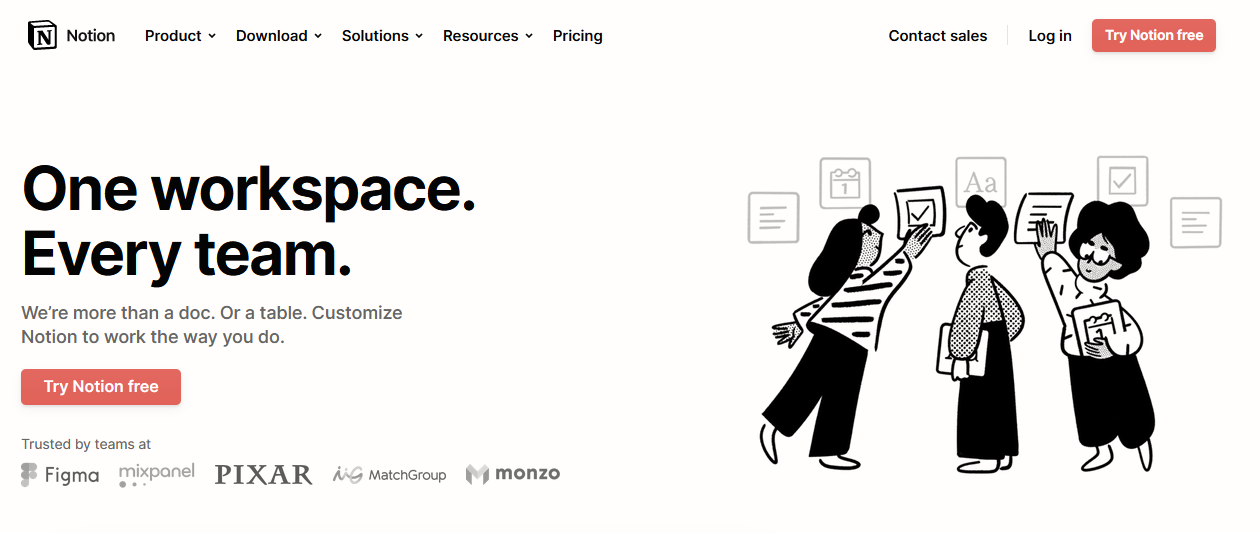 Notion acts as the motherboard of your UX design process. It provides the appropriate room to draw out ideas, processes, and user flows and follows them step by step.
Pricing
Personal: $0
Personal Pro: $4/month
Team: $8/month
Enterprise: Custom
One of the Best UI/UX Design Tools - Pixso
The difficulty in making a decision arises from the designers' vast knowledge of more than 20 tools that are easily accessible and used by them. The best tools, however, stand out and are regarded as such for a variety of reasons.
Which software is ideal for UI/UX design? Simply put, Pixso. For beginners, Pixso is an effective and cost-free UI/UX design tool. Everything works just easily and quickly.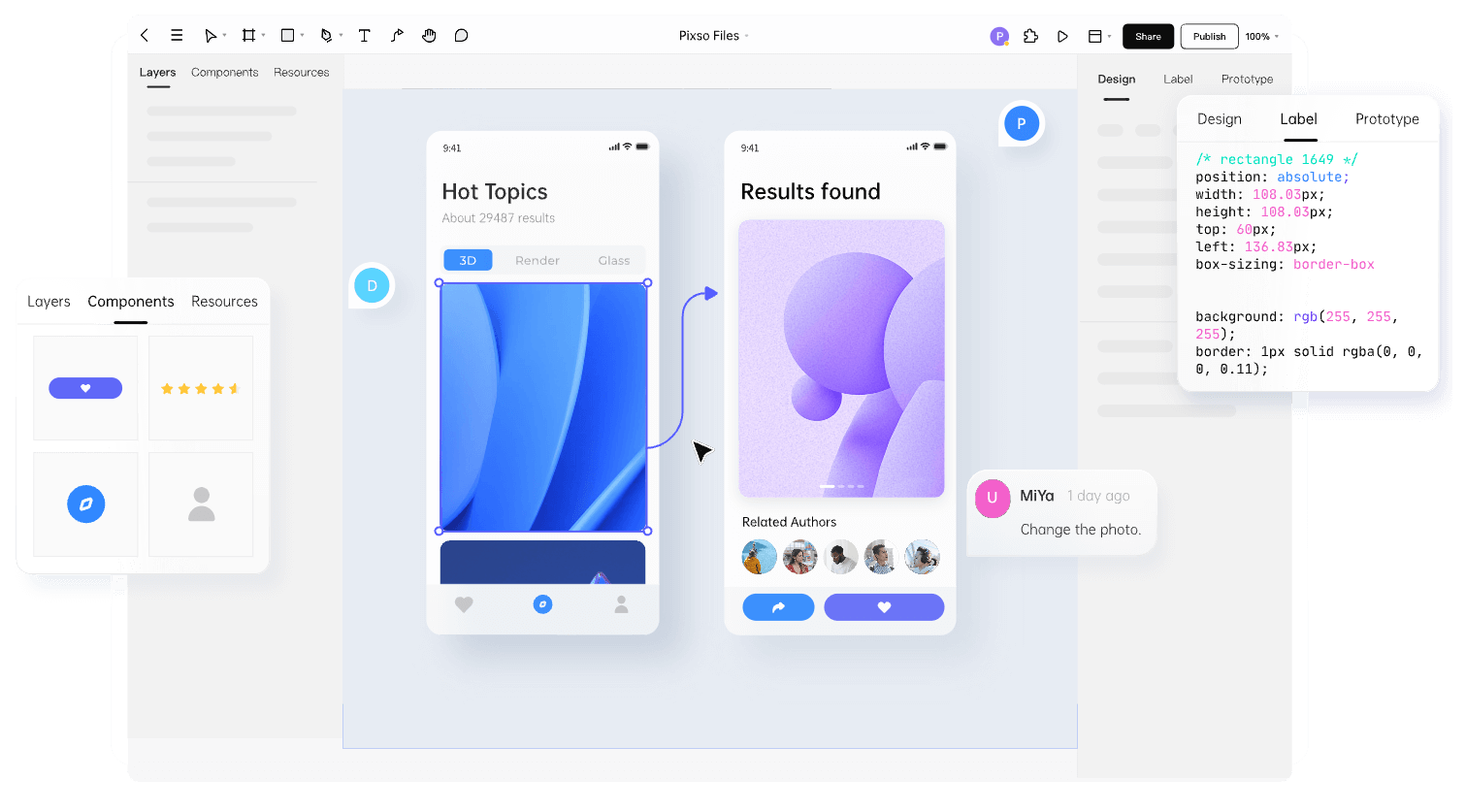 Pixso is a platform for collaborative product design that covers all necessary elements of prototyping, UI/UX design, and design delivery for operating experiences based on cloud browsers.
Pixso eliminates the need to continuously synchronize design drawings to external platforms and lets you easily switch between design and prototype presentations. The prototype feature allows you to create interactive logic jumps without waiting to see the outcome. You don't need to have a separate tool, which is pixso's best feature. It combines UI and UX into one thing!