Try Pixso for Free
User experience design changes the way a customer perceives your brand. In reality, it is the primary factor in subsequent increases in traffic and conversions. Most first impressions are influenced by UX design. Even the most useful website or product is only useful if integrated into a good or obsolete UX design.
That's why we must actively monitor UX design trends to integrate them into our websites and applications. By doing so, we can provide the greatest experience and turn new visitors into devoted clients.
Keep reading to find the UX design trends in 2022.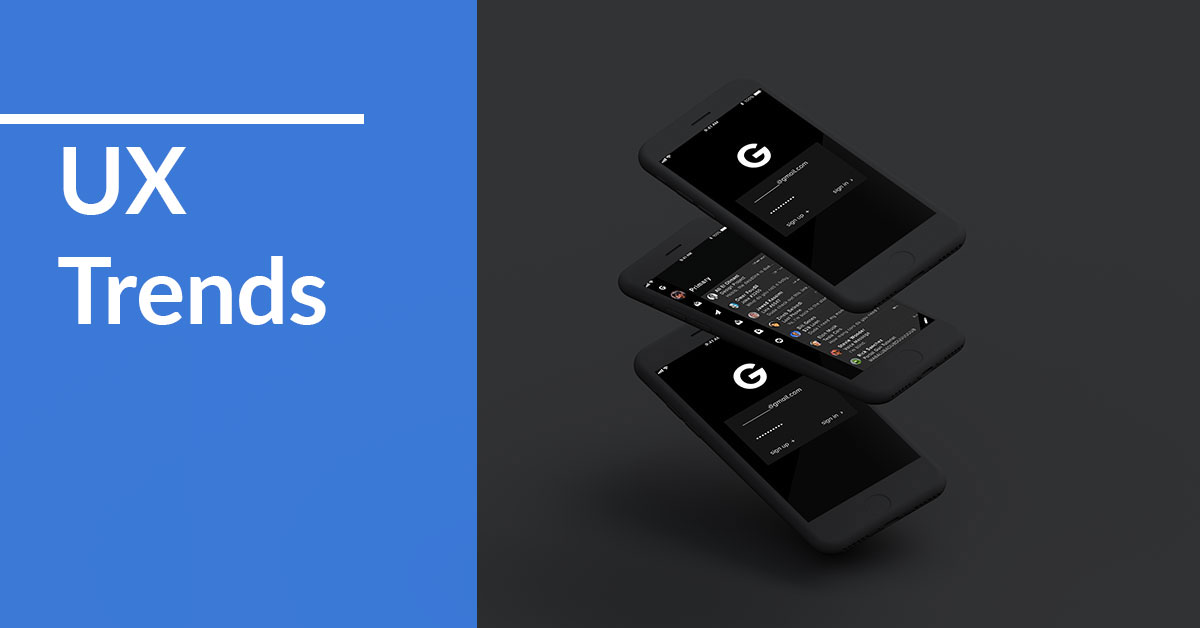 8 UX Design Trends [2022]
UX Writing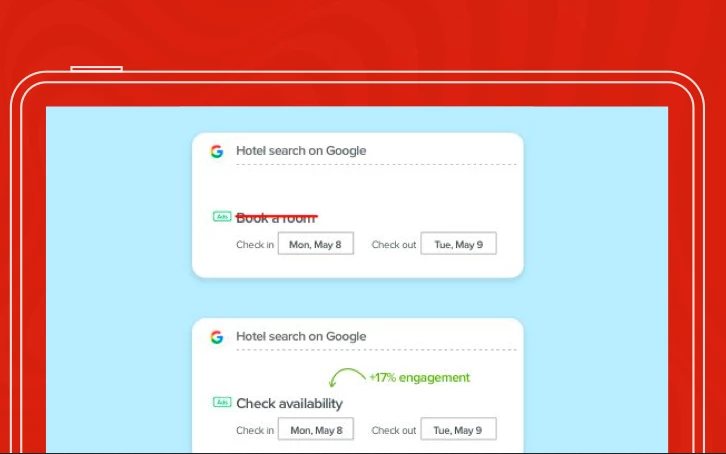 Using words that have been creatively or purposefully embellished is no longer effective since it only adds additional filler.
To increase consumer engagement and conversions, people want to hear detailed information that will be valuable to them.
The cornerstones of UX writing are short words that explain the user's context, what must be done, the brand's purpose, and how it can assist. Speaking less and hoping to have a bigger effect is the goal.
For example, Google's analysis revealed that its prospective customers are less likely to book a hotel room right away and are more likely to casually explore the options. They modified their copy from "Book a room," which was not sympathetic, to "Check availability," which was a suitable copy for the intended audience. This led to a boost in user engagement.
Engaging Error and Loading Pages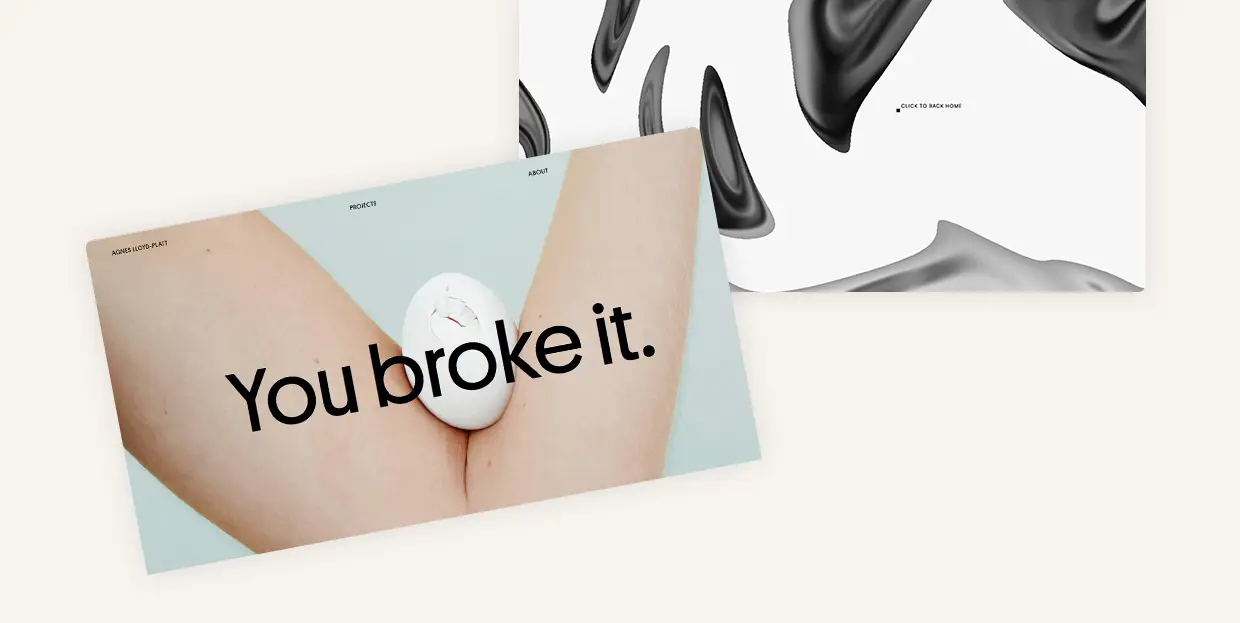 Most internet surfers will leave any site that takes more than 4 seconds to load. It all comes down to making the annoying error messages and wait periods associated with 404 and loading sites into good experiences. So if a 404 or loading page is required, make sure it has crazy animations, fun movies, or humorous artwork that matches the tone of your brand.
Interactivity will keep visitors interested in and intrigued by your brand experience rather than prompting them to leave. Give your users a fun, easy activity to do while the page contents to load. It highlights the humorous, human aspect of your brand while enhancing cohesiveness and uniformity in your design. A good 404 error page needs to be clear, help users get back on the right track with ease, and match the style of the brand.
Visualized Data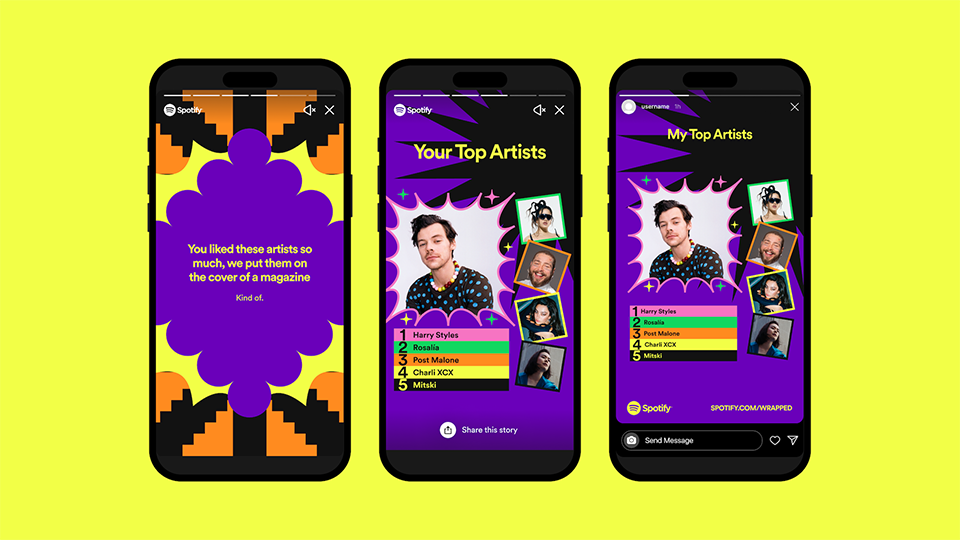 Data visualization is already common in digital marketing, but in 2023, it's anticipated to expand significantly. For UX designers, presenting data in understandable, visual forms, such as infographics, is vital. Brands are interested in learning how to deliver data to consumers in a way that encourages interaction with the product. An excellent illustration of this is the annual Spotify Wrapped.
It's a great method to confirm user preferences and increase engagement by providing users' favorite songs, artists, and listening histories. Additionally, it generates enthusiasm on social media and works wonders as a marketing tool.
Password-Less Login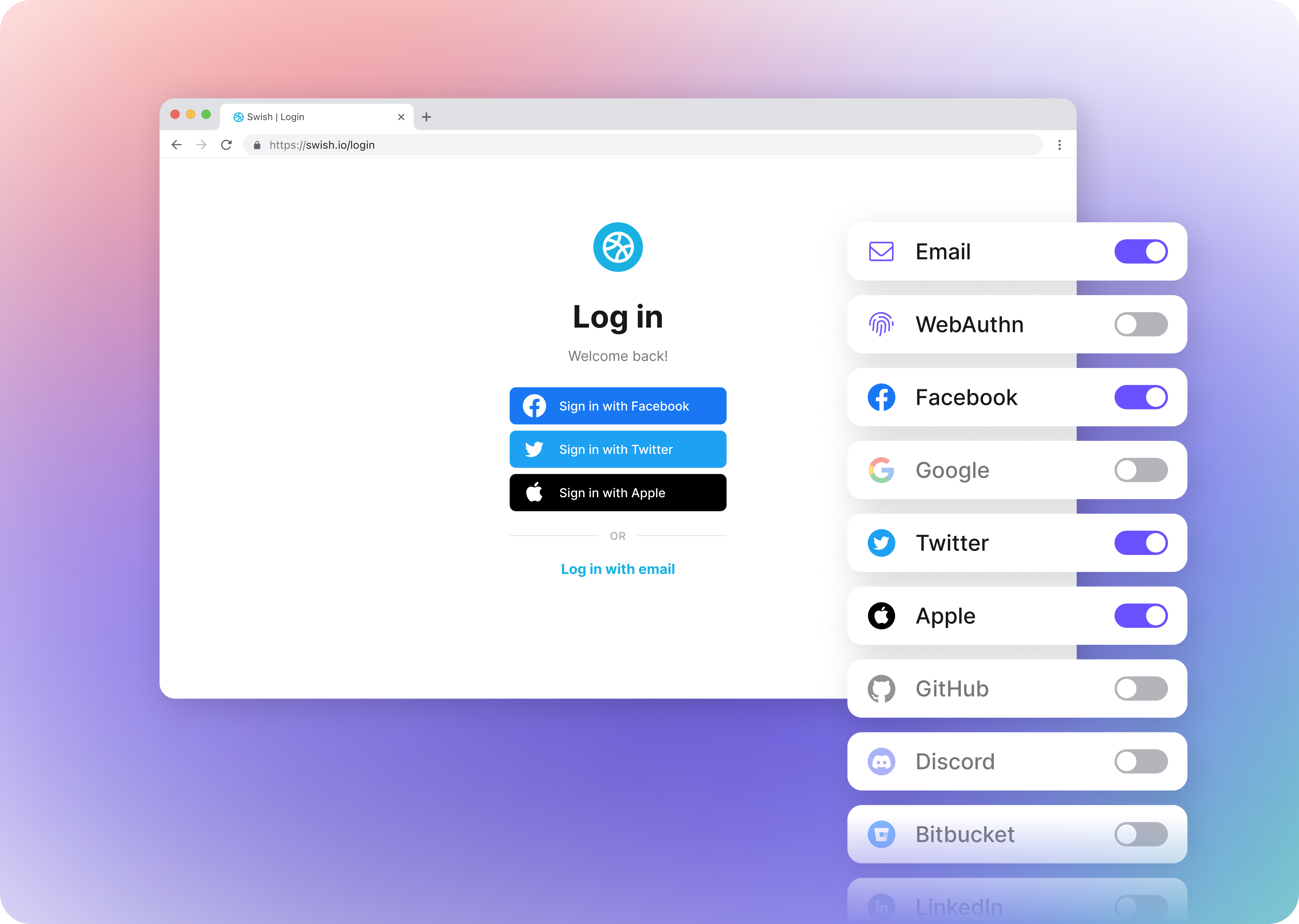 Passwords sometimes make you feel less safe and more confused.
Some individuals quickly forget their passwords once they've been reset. Most people need to write down their password so they will remember it the next time.
So, we can say that forgetting a password is a customer's pain point that you need to address. Switching to "passwordless" login methods, such as using Google, social network accounts, fingerprint or iris scans, or phone unlock patterns, is an easy fix.
It is one of the new UX design trends that some major brands use. 
Advanced App Onboarding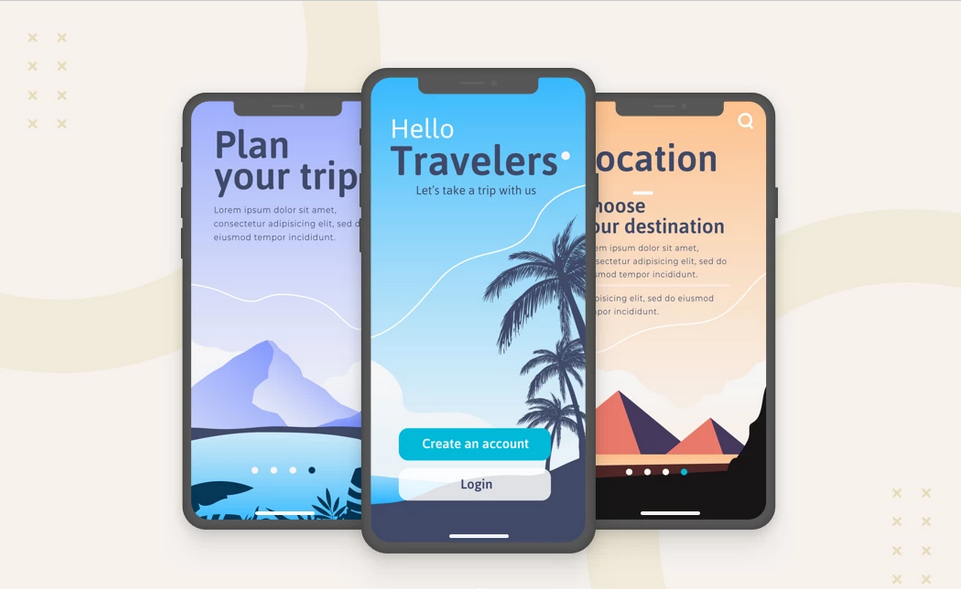 25% of users only keep applications for a single usage before deleting them, often due to users not seeing any value in them. You risk losing users if it is unclear what your software performs and what benefits they may get from it. Therefore, an integral part of the client journey is onboarding.
Customers feel not only welcomed but also get used to it. An emerging trend in UX design is advanced onboarding. Nowadays, most applications have screens explaining how to use them independently. More client involvement and enhanced user experience have resulted from it. In light of this, businesses are taking onboarding seriously and including interactive UX design components to provide consumers with an engaging experience.
Scroll-triggered Animations
Another intriguing UX design trend we've seen in recent years is the usage of scroll-triggered animations, which is predicted to become increasingly more common in the years to come.
Scroll-triggered animations are a key component of storytelling and keep users interested. As a result, well-known companies like Apple utilize them on their websites to showcase items in a way that mimics storytelling. They interact with people to give them a sense of belonging to the brand and its narrative.
Every business that wishes to provide consumers with engaging digital experiences via visual storytelling must embrace this exciting UX trend. Remember that animations should focus on your goal and be clear to users.
Advanced Personalization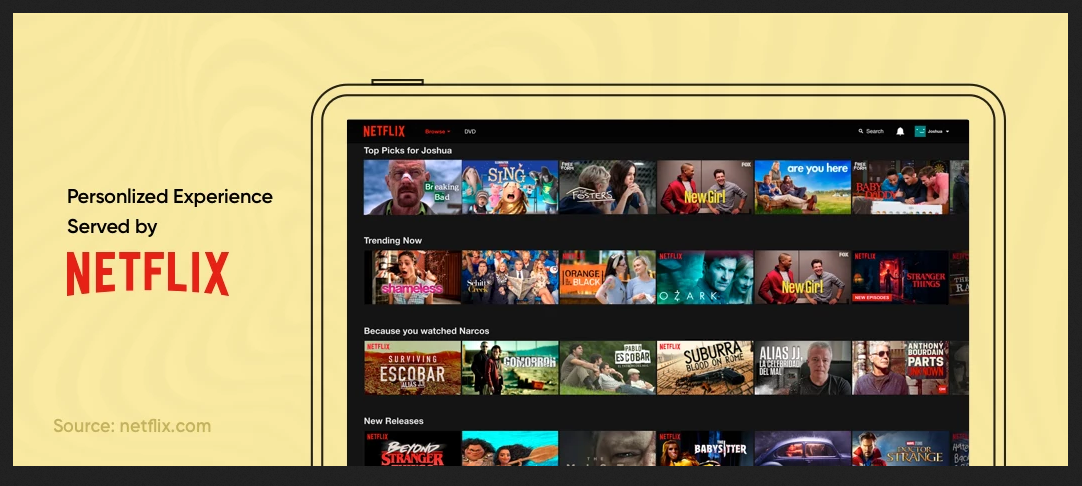 Personalization has always been a crucial component of UX design. However, businesses are now stepping up a level by displaying highly customized and targeted material on their displays.
Personalization has reached every aspect of our lives, from Netflix choosing the episodes you watch based on your preferences to Spotify anticipating your next choice of music.
Hyper-personalization is anticipated to impact UX and move the discipline beyond improving consumer pleasure. The emphasis is now on developing a data-driven online experience to meet client requirements before they ever voice them.
Dashboards, alerts, and check out choices are just a few examples of how UX designers should develop products that give customers control over their experiences.
Enhanced Cursors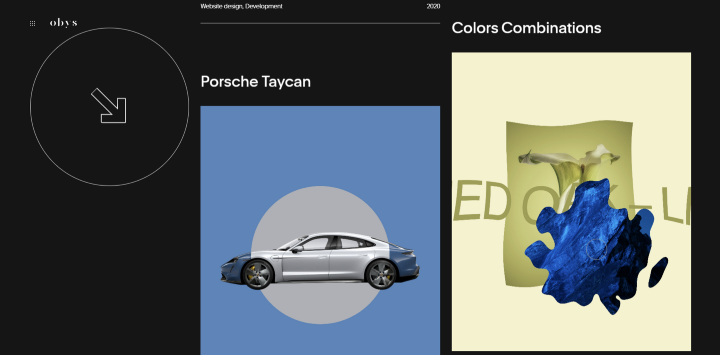 Users may interact with the UI primarily via cursor. In 2022, designers have taken advantage of cursors by using them as design elements that provide a trendy user experience.
The cursor is used by Ukrainian design firm Obys Agency to grab attention and demonstrate the quality of their work: When you hover the mouse over a picture on the Obys website, a project description is shown. The same thing happens when you mouse over hyperlinked text.
The cursor may be used to display extra information. For instance, a one-sentence tidbit about the group or employee may be shown by hovering over hyperlinked information on an About Us page. Cursors are a fun tool in your UX design toolkit and can enhance any web app.
Utilize the UX Design Tool Pixso to Catch up on Trends
The UX/UI designer industry offers various tools to suit the needs of users of all skill levels, from beginners to experts. Some tools, like Pixso, can handle the entirety of the UX design process, from wireframing to polished interactive prototypes. Others are more focused, allowing designers to hone in on wireframes, prototypes, or icon designs. Having the right tools for your role can make a significant difference.
Pixso is an all-in-one online application for wireframing, graphic design, and UI & UX design. Since it is a web-based program, it may be used on any computer with a web browser.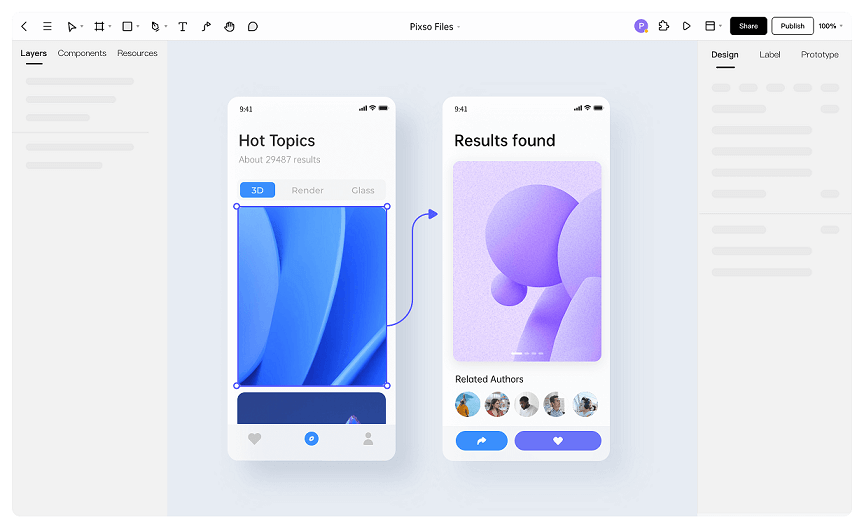 Pixso is a free-to-use tool and allows for real-time collaboration among numerous designers. It is beginner friendly and provides a variety of lessons for design fundamentals to assist new users in getting started with the program. With Pixso, you can easily make prototypes that give users a feel of these trendy user experiences. Pixso is a gem for UI and UX designers! Just try it out now!