At a time when mobile applications and several software programs have become indispensable to living, UI design has gained significant attention. UI design aims to create a user interface for digital applications that can help users enjoy the product better and carry out actions on a device without hassles.
If you are interested in creating web and mobile apps, UI design is critical to your success. This comprehensive guide explains what is UI design, and highlights the keys to becoming a stellar UI designer. Stay tuned.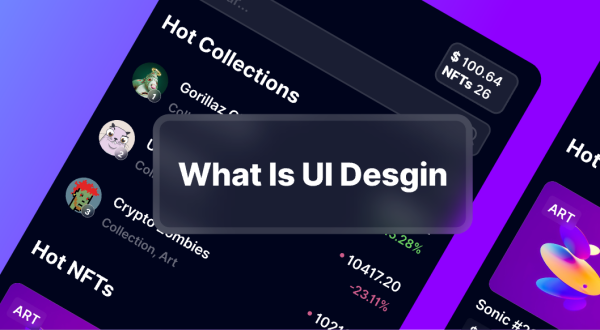 What Is UI Design
UI design stands for user interface design; it refers to the visual appeal of an application, website, or other product that allows users to interact with it by touching or using a mouse or keyboard to select options on the screen.
It can also be described as an aspect of graphic design that deals with an application's visual layout. This encompasses a software's graphical outlook, such as the basic screen layout, animations, visual elements, colors, and icons.
UI design fundamentally deals with every element on a screen layout that the user has to interact with to complete any designated action.
It is crucial to note that while UI/UX are used together, they do not mean the same thing; while UX focuses on experience, UI targets the interactivity and visuals of an application. The primary objective of UI design is to provide software products with stimulating and appealing interfaces and to set up the uniformity of the visual elements in arrangement and color mix.
What Does a UI Designer Do
After explaining what is UI design, people may wonder what does a UI designer do. Generally speaking, UI designers are saddled with the tasks of designing aesthetically appealing application interfaces, combining the knowledge of design principles, adopting the best UI tools, and translating it to an accurate graphical representation of software.
A good UI designer is expected to have certain skills and an adequate understanding of the intent of the software to be designed. They might often be required to fix and resolve a design problem with an existing interface.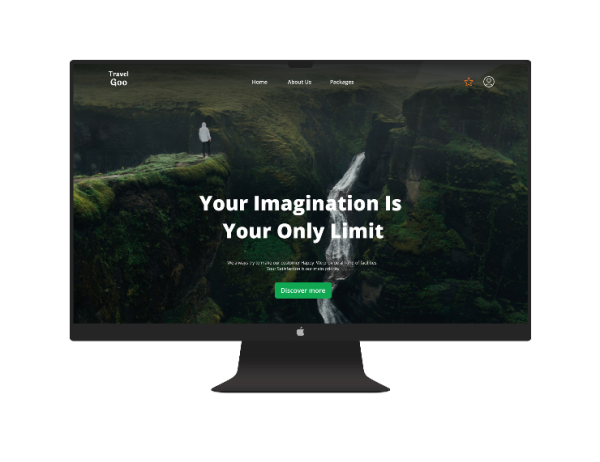 How to Be a Good UI Designer
Now you have a basic knowledge of what UI design is and what a UI desginer do. Next, you may want to know how to be a good UI designer. Actually, for a great design career, you must be up-to-date and possess the desired skills, have in-depth knowledge of design principles, and equip yourself with the best design tools and resources.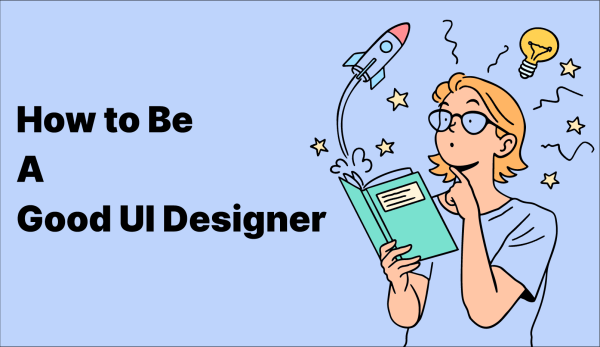 The following section rounds up these fundamentals that shape one into being a solid UI designer.
Basic UI Designer Skills
Every career path comes with a prerequisite level of skills for individuals to thrive. For UI designers, the needed skills are usually a combination of soft skills and hard skills to help them scale up their practice and become adept at churning out spectacular UI design for software products, mobile applications, and all other kinds of the product interface. Here is a sneak peek of the hard and soft skills a UI designers should have.
Hard Skills
For UI designers, hard skills are a blend of basic design skills and technical skills, and all of these skills are at the fringe of these aspects.
UI designers must have the knowledge of prototyping, responsive design, and handling basic UI industry tools. A good grasp of various design tools and platforms is crucial to improving and enhancing the quality of designs created.

UI designers must have a thorough understanding of elements related to design, including color gradients, fonts, and styles. Interactive design is also a skill that UI designers should be able to build as it entails navigation and flow of information within an interface. While coding is not required for UI design, a good knowledge of programming can be helpful and serve as a distinguishing skill when the need arises.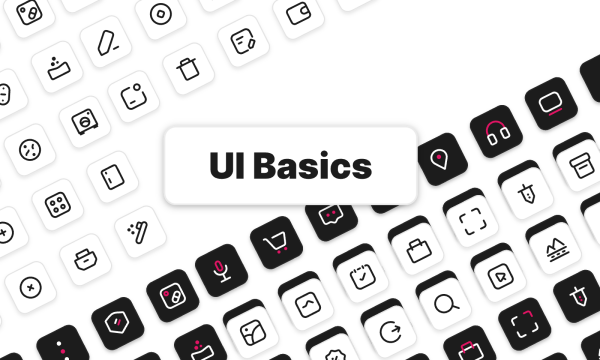 Soft Skills
As UI design is often conducted in a collaborative sphere, designers should have basic soft skills, including:
Communication skills to interact with a team or receive feedback from test groups, and also deliver pitches, case studies, or presentations to relevant stakeholders.

Attention to detail and the ability to devise solutions for problems rank an individual higher on the efficiency scale. In a highly collaborative landscape, great UI designers should be sufficiently skilled at participating as a team, sharing ideas, and also receiving constructive criticism in a positive light.
Must-know UI Design Principles
To have your UI design standing on a solid foundation, there are some principles of UI design that serve as basic pillars.
Clarity
This principle of UI design is directed to helping users interact better with the elements on an interface and thus makes navigation easier. While designing, you should be able to associate your element with certain actions accurately, deploy highly visible elements and position things at specific locations to allow for smooth and seamless navigation.
Predictability
Some UI elements have long-standing placement and have been established to be done in a specific way. For instance, the menu button is established at the head of the page and cannot be appropriate anywhere else. To prevent confusion, UI designers are required to continue on the trail of familiarity with some of these kinds of elements. Certain rules guide UI design, which designers should incorporate while maintaining creativity.
Accessibility
Creating user interfaces that are easily accessible to users is one of the top principles for UI designers. In design, one should recognize the diversity of users that an application is made for.
Certain guidelines should be met when designing software and applications. Within the subset of accessibility include strong color contrast and the use of alt attributes of images to help visually impaired users navigate applications.
Flexibility
As much as the core of UI design is in the graphical representation of applications, flexibility is a key aspect to scale-up design. UI design allows for adaptability for the vast nature of users; some specific manifestations include the use of filter bars, shortcuts, and advanced search features. When flexibility is incorporated, the needs of users with different device and gadget configurations are considered.
User Control
The objective of UI design is to provide an application for users which is easy to use and would help with smooth navigation. The user control principle of design entails specific actions to allow users to take charge of the interface. This includes feedback prompts, highly visible action buttons, and interactive responses.
A Suitable UI Design Tool - Pixso[Free]
User interface design is often based on the creativity, talent, and skills of a UI designer. A comprehensive design tool is integral to harnessing this combination and providing an effective and appealing design.
Pixso is an intelligent tool that arms designers with the best resources to design exclusive products. This tool makes available different components and provides options like prototype playback and automatic layouts for designers. It serves as a comprehensive platform that erases the need to work with multiple tools. With over 3,000 built-in components, Pixso gives UI designers access to better interactive animations.

Recognizing the collaborative nature of design, Pixso allows for optimum collaboration with the real-time communication and feedback. And codes for various slices can be directly got by developers. When the project gets finished, the project manager can review it via a share link. It should say, with Pixso, every role in a team can find their position and finish their work in an efficient way.
Conclusion
Whether you are just starting off with a desire to become a UI designer or seek advice on this career path, the answer to the question "What is UI design", the basic UI design principles, required skills, and the modern UI design tool can all be found in this article. We hope this article can help you to be better in the future career.
Like a brush in the hand of the artist, the Pixso tool is developed to aid designers in the journey of developing highly efficient designs for products. Just give it a try now!