When it comes to designing and prototyping, Figma comes up as one of the top options that any team can use. The platform aims to connect every member of the team so that the project runs smoothly. For this reason, your collaborations will become more intuitive and you will be able to complete the work faster.
However, it is only natural to wonder whether there are some limitations when you get Figma for free trial. In this piece, you are going to learn all about the Figma free version, its comparison to the paid plan, and a free alternative you can use with your collaborators. Keep reading.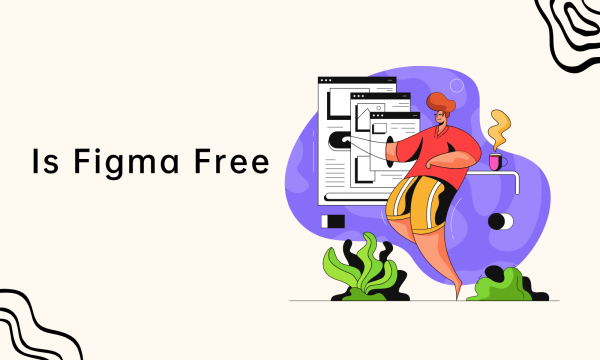 Is Figma Free to Use
Every designer knows well how difficult it is to communicate his ideas with his teams. Moreover, it is even more difficult to implement any changes in the project when multiple collaborators are working on it. This is where Figma free proves to be exceptionally useful. Anyone can connect to the project and apply changes that the rest of the team can instantly view. This way, you can fine-tune your design in no time by applying the feedback you get in real-time.
However, as a powerful design tool, Figma is not totally free to use though it provides a free trial at the very beginning. In this part, you'll learn all versions of it.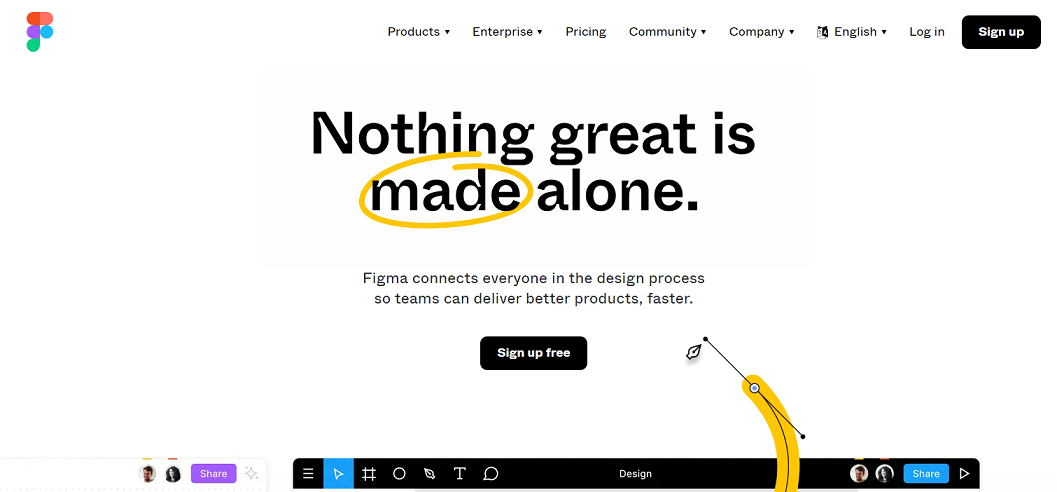 Limitations of Figma Free Version
If you are a new user who want to use this platform, you can immediately get Figma for free. The Starter plan is completely out of charge and allows you to take advantage of most of the app's features. Nevertheless, there are some limitations that you need to keep in mind. These are particularly important if you want to work on numerous team projects as they might put a limit on the projects and pages that you can keep active.
In more detail, the Figma free plan allows you to work only on 3 Figma and FigJam files. Even though you have an unlimited number of personal files and collaborators, the above limitations can become quite tiresome.
For instance, a FigJam file is extremely helpful when you are trying to coordinate the team as it creates an online whiteboard. In this file, you can map out flows and brainstorm various design ideas. However, having only 3 files available in the Figma free version will be inconvenient when you want to work on multiple projects and with different team members in each. In this case, getting Figma for free isn't your best option.
Comparison to Figma Full Versions
Taking the above limitations into consideration, it is safe to say that getting Figma for free is a great option when you are working solo. If, on the other hand, you need to collaborate with a team on multiple projects, then Figma free will not work for you. Instead of the Starter plan, there are also two paid tiers available. Both the Professional and the Organization plans give you the options that Figma for free has excluded.
Figma Professional is ideal if you want to coordinate a small number of teams that work on different projects. When you upgrade from the Figma free plan, you immediately gain access to unlimited Figma projects, which is very convenient. An interesting feature that you can use in this plan is that you gain access to your projects' version history. With this function, you can revert to previous versions to test different UI ideas. The cost to upgrade from Figma free to the Professional plan is $12 per editor/month.
If you need more features than Figma free version or the Professional plan offer you, you can choose to upgrade to the Organization tier. This upgrade will unlock a set of interesting features that will help your teams cooperate and create better interfaces, such as organization-wide libraries and design analytics. The Organization plan costs $45 per editor/month.
The Best Figma Free Alternative - Pixso
As you may realize, it is possible to get Figma for free. However, you need to remember that the Figma free plan is limiting your options, especially when it comes to collaboration projects. If you want to work with multiple teams and make your prototypes available to every member, you have to upgrade to one of the paid plans that can get rather costly.
Fortunately, the good news is that there is an alternative to Figma free, which is completely out of charge.
What Is Pixso
Pixso is an all-in-one tool that facilitates UI design by providing features that enable every member of the team to communicate and work together. Just like choosing Figma for free, this platform is ideal for boosting your collaborative projects. With the help of this app, you can forget traditional UI/UX design that required familiarization with multiple tools, such as wireframes.

In reality, Pixso makes prototyping effortless as it introduces various kinds of automation that permit you to create high-fidelity designs. And what's even better is that you can immediately see a visualization of the interface's flow that will help you fine-tune the user's path within the page. That's why we dare to say that instead of getting Figma for free, you can get Pixso for free to take advantage of all these helpful features.
In addition to these, Pixso is a platform for real-time collaboration. Every product manager, designer, developer, operator, and project manager can view the file and leave feedback. This way, you are always sure that you are on the right track.
Comparison Between Figma Free Version and Pixso
There is no denying that Pixso is offering all the functions found on Figma for free and even some additional ones. Let's see in more detail how this platform differs from Figma free so that you can decide which one is the best for your team.
First of all, both the Figma free plan and Pixso are completely out of charge. Nevertheless, getting Figma for free will put you against some limitations that you won't have to face in Pixso. Where the latter allows you to work on unlimited projects and set unlimited teams, the Figma free plan limits you to just 3. Therefore, working in Pixso will be convenient as you won't have to think about how many pages you need to create and whether you have reached your limit.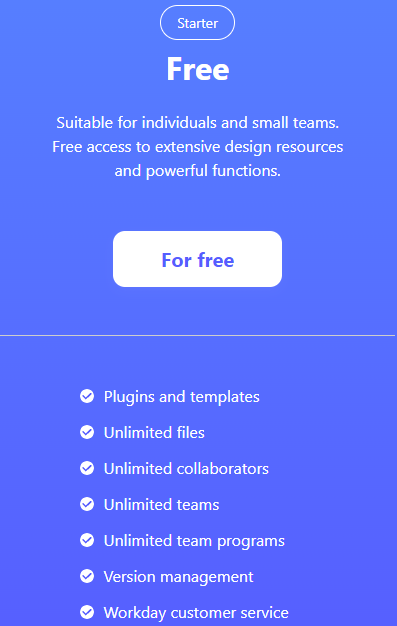 However, this is not the only difference between Pixso and the Figma free plan. Pixso gives you access to your project's previous versions, which is a tool that isn't available when you get Figma for free.
Moreover, Pixso is a truly international UI/UX design tool that supports 4 languages! You must be bothered by the monolingual system of Figma if you are in a cross-border team. That's what Pixso can do for you.
Last but not least, Pixso makes every effort to provide you with a light and smooth switch from Figma or other tools to it. So Pixso is compatible with all common file formats like .fig, .sketch, .zip, .xd, .svg and so on.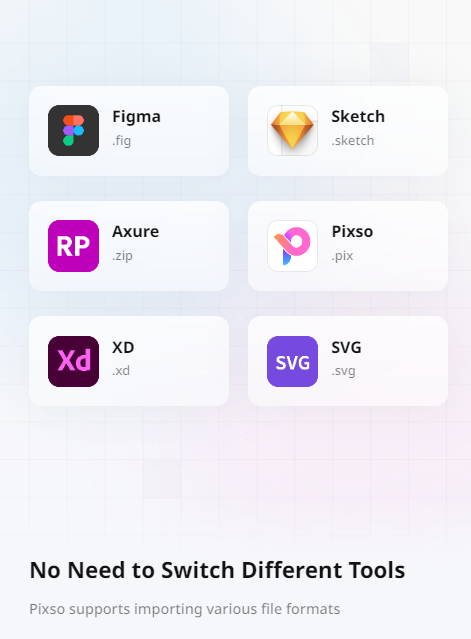 The Bottom Line
The Figma free plan will suit you if you work on your own. Nevertheless, if you are trying to coordinate a whole group of people, then you might find its limitations frustrating. In this case, you can switch to Pixso, which is a great alternative to Figma free version. It gives you all the tools you will need to make your UI design projects run smoothly.