There is no denying that the right prototyping and UX tool will make the designers' work quicker and more effortless. In fact, there is a great variety of such tools in the market that you can try. Of all of them, Mockplus is one of the applications that has gained the attention of designers from all around the work.
If you are seeking for a new tool to create interactive prototypes, then Mockplus is a great option. In this Mockplus review, you will learn everything you need to know about the tool and discover an amazing alternative.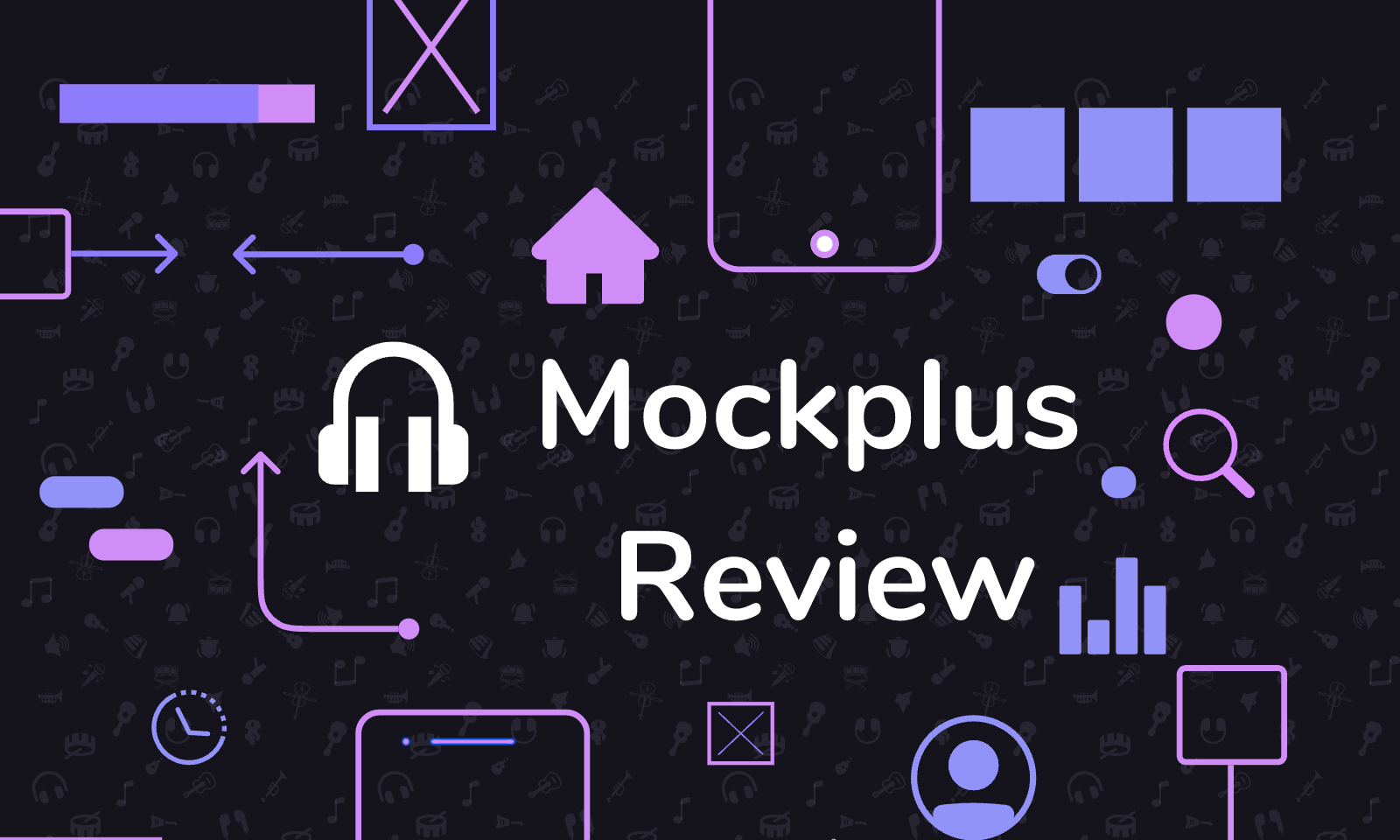 Part 1. Full Review of Mockplus
1.1 What Is Mockplus Mainly Used for
Of course, this Mockup review would not be complete without a thorough explanation of the app and its functions. This UX tool has been specifically developed to help teams collaborate to create prototypes and system designs. By using it, you can create your prototypes faster while also sharing them with your team members quickly. This way, you can get a clear grasp of your design so that you can fine-tune it to achieve the best result.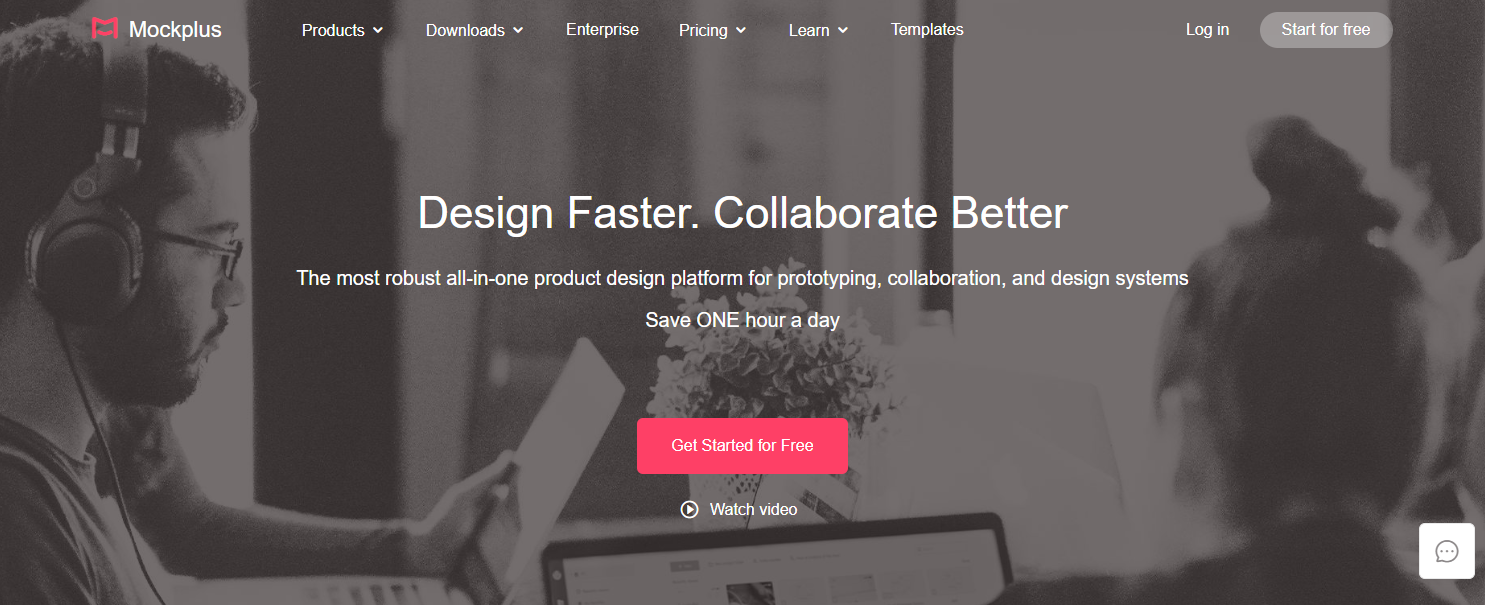 Mockplus is a tool that you are going to use mainly for easy and quick prototyping, as well as for creating wireframes. One great thing about it is that it has a low learning curve, meaning that you will be able to use it from the very beginning. The app provides you with pre-made components that you can place on your design through drag and drop. This way, you can have a visual representation of your design at every step of the process.
Moreover, Mockplus facilitates collaboration since you can easily share your designs with your team members via the cloud. By allowing your colleagues to view your design, you are making the designing process more interactive as you will be able to get feedback in real time.
1.2 How About the Mockplus Pricing? Is It Free?
The next part of our Mockplus review is its pricing. As you may realize, this is a paid tool as it offers plenty of high-quality services to the designers. However, before we continue with this Mockplus review of the tool's pricing, it is important to note that it has different versions, Mockplus Cloud and Mockpluc RP. Each one has several plans to choose from.
Mockplus RP is a tool developed for interactive prototyping. For this tool, you can choose between the Basic, Ultimate, and Enterprise plans. The Basic plan is free and it allows you to work on 3 prototypes with 10 pages each. The Ultimate plan costs $10.95 per user/month and you begin with 3 users. This plan allows you to work on unlimited prototypes with unlimited pages. Lastly, you can also choose the Enterprise plan that is more personalized to satisfy your company's needs.
Mockplus Cloud is a collaboration and handoff platform. For this version, you also have the Basic, Ultimate, and Enterprise options. The Basic plan is free of charge and it allows 10 users and 10 active projects. The Ultimate plan costs $4.95 per user/month and you start with 3 users. It upgrades the free plan by allowing you to work on unlimited active projects. Finally, the Enterprise plan is created based on the corporation's needs and demands.
1.3 User Reviews of Mockplus
In general, every Mockplus review mentions that it is a very helpful tool for design teams. In more detail, a Mockplus review highlights that it is an amazing app for collaborating with team members as everyone can be in the loop. Furthermore, there is also a Mockplus review that showcases the quality of the prototypes made on the platform.
However, not every Mockplus review is a positive one. In fact, there are some drawbacks that users have spotted and that you have to consider. Namely, one of the disadvantages for many users is that the app relies heavily on the Internet connection. In addition to this, there is another Mockplus review that states that the platform can be rather overwhelming for a beginning. Moreover, several other users believe that the paid plans are rather expensive.
1.4 Pros and Cons of Mockplus
Pros
Easy drag and drop editor

Low learning curve, Large library of pre-made components

Prototypes can be downloaded as apps to view on desktop or mobile devices

Great collaborative tool
Cons
Limited active projects on the free plan

Customer support is not available at all times

Not ideal for complex UI designs
Part 2. A Great Alternative to Mockplus – Pixso
This Mockplus review has highlighted both advantages and disadvantages of the UX tool. However, Mockplus might not cover all of your needs. In this case, you will need to find a great alternative. Pixso is probably the best alternative to Mockplus since it offers similar features and even some additional ones. This is an all-in-one tool that aims to make the designing process as effortless as possible.
Pixso is a tool that works just like Mockplus by providing features that make prototyping and collaborating an easy process. In fact, it is an amazing tool for collaborative projects as it allows multiple users to work on the same project in real-time. Every team will not have a single platform where they can create an interactive prototype of their project without needing to use any other UI/UX tool.

What makes Pixso stand out from Mockplus and other UX tools is that it has implemented various automations that make the process quicker than ever before. And to top things up, it creates high-fidelity designs that correspond to the end result. This way, you can have a visualization of your project so that you can thoroughly review the user's path.
One more thing that makes Pixso a great app for every team is the real-time collaboration feature. With this function, you can add product managers, designers, developers, operators, and project managers to the project. Each one can view the prototype and leave their feedback to fine-tune the design.
Final Thoughts
In this Mockplus review, you have learned everything you need to know before getting the tool. Nevertheless, there are some alternatives that you can try, such as Pixso. This UX tool brings you all the features that you would expect from Mockplus while offering you some additional ones. Try Pixso today to discover functions that will make the designing process run as smoothly as possible.