Photoshop was one of the most popular apps for image edit and product design. However, as the internet service and technology develop, more and more online tools spring up and can be used to achieve the same goal. To save the CPU and storage of the PC, a lot of people are searching for the Photoshop online version, while we all know the official one is not released yet.
Therefore, this article will introduce the best Photoshop online alternative that can help you do anything you want with the lower price, or even free! Keep reading to find it out.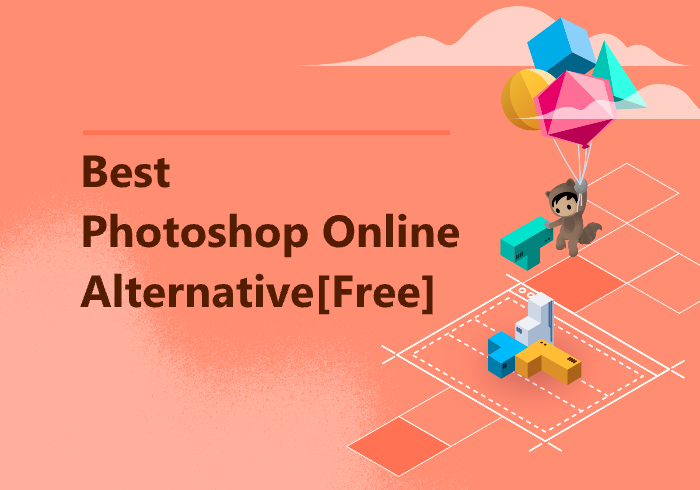 Best Photoshop Online Alternative[Free] - Pixso
What Is Pixso
Pixso is an app that acts as a image creating and editing app centered around collaborative effort and teamwork. It allows users to collaborate with trusted partners in a business or professional setting to manage the same project and share resources for design goal. Pixso has functions similar to Photoshop and a custom team environment for sharing files between team members without a need for a subscription.

Not only that, Pixso is a comprehensive platform for both design and develop, which integrates various codes of images or slices you create. This allows work to flow from one end of the team to another, from graphic design to app design up to direction and then back down again without waiting for files to compress or re-compile. Everything works in the tool. It's an ideal tool for every member of the team, from project managers to designers, operators and developers.
Why Pixso Over Photoshop Online
Pixso Overcomes the Shortcomings of Photoshop
Photoshop is the industry standard for all levels of image editing. It has a comprehensive set of tools and features which give it the ability to manipulate and edit pictures at every level. However, there are two major barriers to entry. One is the complexity of the software. Beginners may feel lost in the number of options. Starting a brand new drawing or design from scratch can be confusing for someone unaccustomed to working with the platform. The second is the high price. Adobe fully controls the platform and its pricing without offering any free option for people to try it before they invest their time and money into it.
By contrast, Pixso is much more beginner friendly, and it can be used for free now. It has all the main features of Photoshop, including layer work and the full suite of art tools to add and adjust color or patterns to a base graphic. The most basic version of Pixso can be used by individuals as a means of learning the complexities of Photoshop while also integrating further utility with the coding and workshare functions. Small teams can use this for free, and paid versions are available for larger teams even up to corporate level where sharing work quickly and securely is vital.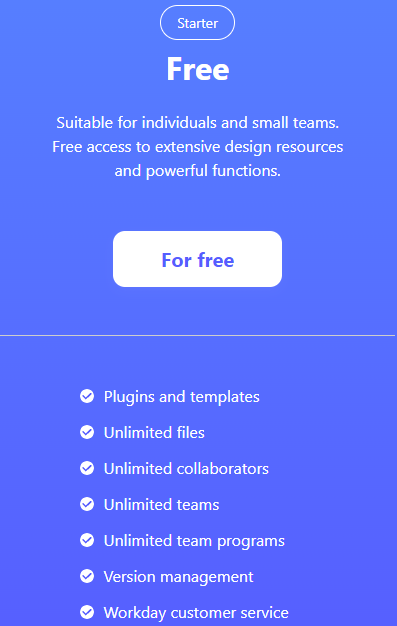 Pixso works on web and allows users to test the changes in a real-time. With Pixso, a team will get the constructive power of Photoshop at a more affordable price.
Pixso Owns Features Over Photoshop
Pixso has unique functions that are not easy to find in Photoshop. That's the reason why more and more professional designers choose to opt for it.
Working independently by instructions for graphic or user interface design is less reliable. Therefore, having all the work done and uploaded consistently to a shared network is a strength of Pixso. With Pixso, you can share the file with your teammates with a link and thus you don't need to upload and download project files over and over again, which is time-wasting.

You can set the access permission of those who get the sharing link, thus you can control who can view or edit the file. It is worth mentioning that editors can comment on the same file in real time and give feedback timely. Isn't it a efficient method to work?

For more advanced UX features, Pixso is an amazing prototype tool that people can use to create the HD wire-frame. Various interactions can be added to your draft and you can play the finished version smoothly in demo mode.

Pixso has a wide range of tools and functions like vector grid, auto layout, smart slicing and more, all of which can be used to create better works. And it has a built-in resource community, which gathers a great many works from top designers around the world. All of these resources can be copied and used in personal files.
Comparison Table of Pixso and Photoshop
Here is a comparison table of Pixso and Photoshop for you to establish a more direct and concise view of them.
| | | |
| --- | --- | --- |
| | Pixso | Photoshop |
| Ease of Use | Based on cloud, no need to download the app | Require download with online connection for updates |
| File Sharing | Via link | Require downloading and uploading to cloud as separate actions |
| Design Resource | Rich community resources available for free | Community resources from third-party sources often requiring extra payment |
| Design Feature | Full suite of comprehensive editing tools | Full suite of comprehensive editing tools |
| Work Coverage | Cover the workflow from UI/UX design to development and delivery | Only deal with the UI design related work |
| Price | Free for starters and small teams, cost-effective price for larger group | No free trial, high price |
Conclusion
If you are looking for Photoshop online free version and find there is no result, then Pixso is your one-stop solution. With the same powerful image editing features as Photoshop, Pixso also provides so many unique functions that can not be accessed in Photoshop. Most importantly, it is free for starters to use now! Just try it out!