Once only accessible by professionals with big budgets, UI design software has transformed, becoming both easier to use and more affordable. Now it's possible for anyone to use high-quality design tools with just a modern browser.
Whether it's a design for a hobby project, or the initial wireframes for the world's next big social network, it's now just as likely they start life on a free web app, as on an expensive app in a studio.
Our guide will take you through some of the best free and paid UI and UX design software packages you can find.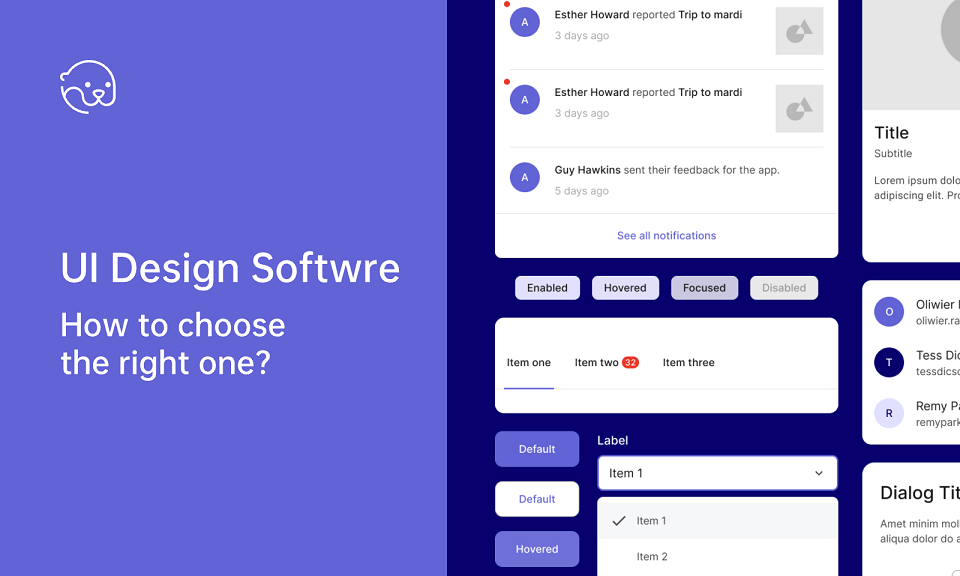 Part 1. Top 2 Free UI/UX Design Software
1. Pixso UI/UX Design Tool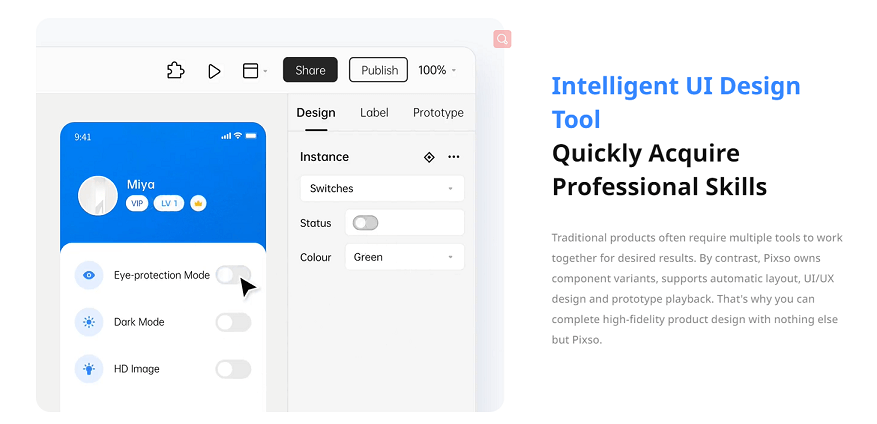 Pixso is a fully featured, web-based UI and UX design tool. The app has a free tier for personal use, but what sets it apart is that the free tier is incredibly generous. Pixso offers features like unlimited storage and unlimited real-time collaboration on projects that most paid-for UI design software only offers at premium tiers.
Pixso features the standard design tools you would expect but also boasts intelligent UI design, which means that elements will react to changes, saving a complete redesign for a single tweak. It offers an extensive range of design elements and templates, getting new projects off to a flying start. And it can create high-fidelity prototypes, allowing for extensive UI testing of your designs.
And as a new design tool, it has multi-language support, such as Korean and Japanese, making it user-friendly for multinational companies.
2. Mockflow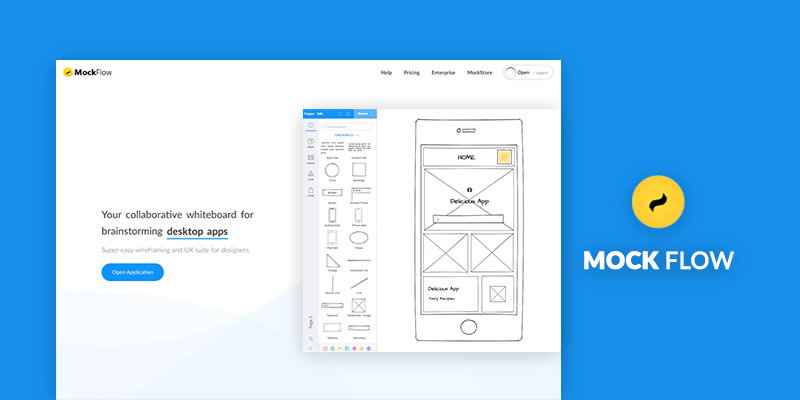 Mockflow makes it easy to design, allowing even complete beginners to have their first wireframe up and running in no time.
Available both as a cloud-based service and a Mac and Windows app, Mockflow is widely used for quickly designing, testing, and developing websites. The templates mean that basic designs can often be created immediately, then refined in testing, allowing this UX design software to create a polished final design.
Unfortunately, Mockflow's free tier is very limited, restricting users to just a couple of designs and images. This limits its potential on the free tier and makes it likely that a user would either have to upgrade or continue their development elsewhere.
Part 2. Best 5 Paid UI/UX Design Software
1. Figma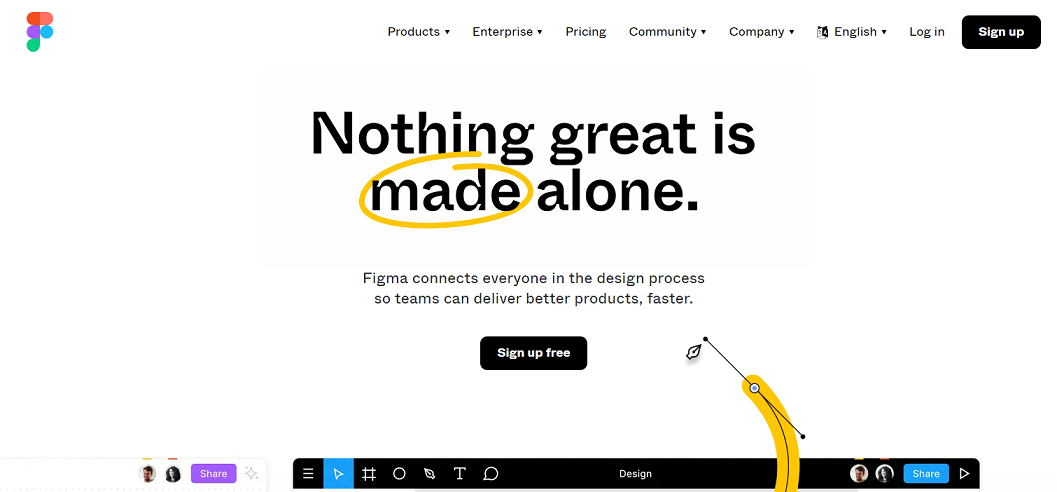 Figma is a cloud-based platform that is probably best known for its design features. However, the versatile app is also suitable for wireframing and prototyping.
The app boasts an intuitive interface and excellent collaboration features, and auto-layout can make design a snap. It also has plugins, so, if there is a feature that Figma doesn't have, it's possible it might be available as an extension.
Perhaps the biggest drawback of Figma is that its versatility — which is part of its appeal — means that it has many features that may not be necessary. Depending on your needs, a more focused app might be better suited to your tasks.
2. Sketch

Starting its life as a design tool, Sketch has seen more and more features added, to the extent it now excellent UI design software.
A pioneer of design software, the application makes creating vectors simple and offers exceptional user experience and collaboration on projects. And with the addition of plugins and extensions, can take a design all the way to high-fidelity prototyping.
A major drawback for many is that Sketch is only available on macOS, excluding Windows users or those looking for cloud-based applications. And, despite its development over the years, it has always been slow to adopt standards and features. While it's great UI design software, but may not be for those that want to be at the cutting edge when it comes to features.
3. Adobe XD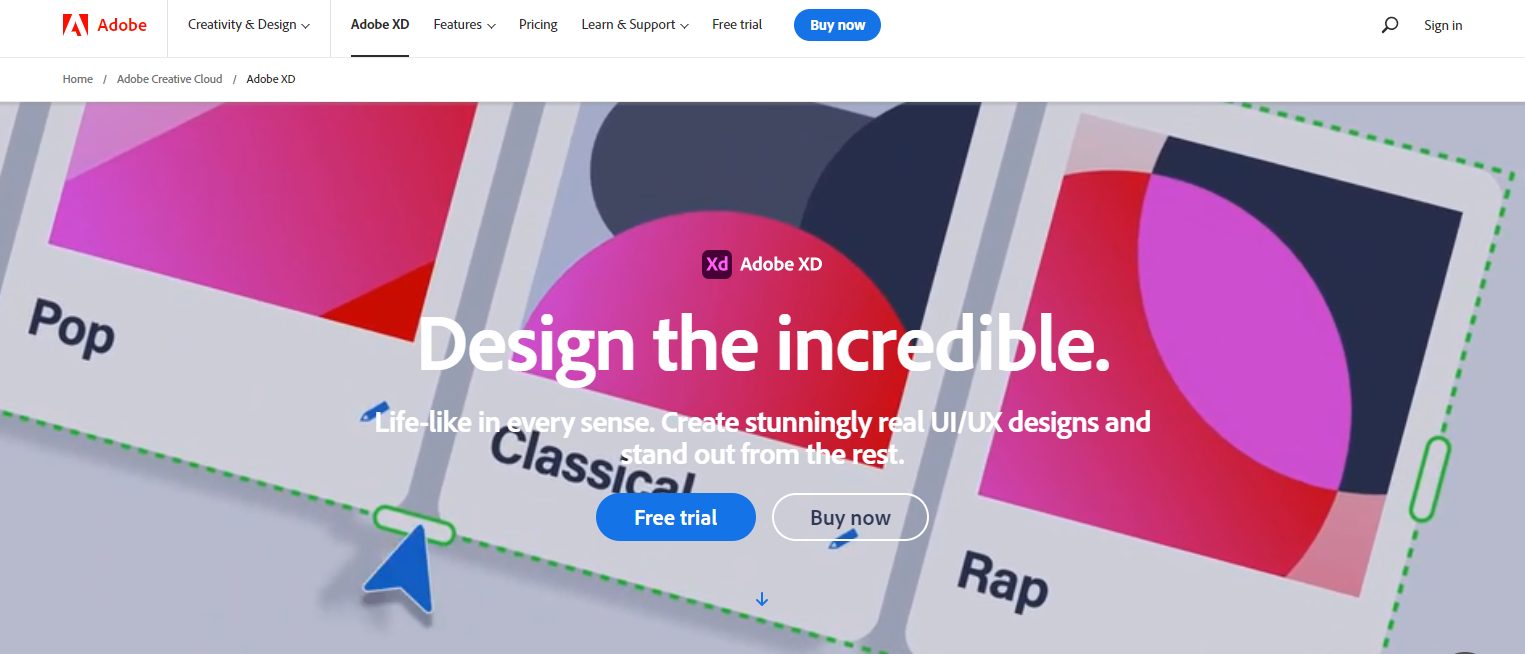 It's hard to imagine any list of creative applications without Adobe featuring somewhere. Adobe XD is their UI design software and part of their Creative Cloud.
As one might expect, Adobe XD works excellently with other Adobe applications and has the benefit that many people who use other parts of the Creative Cloud suite will have it included in their subscription.
However, it is not one of Adobe's core apps, so while it does its job well, it is not a leading application in its own category. Indeed, not only does it not have any features that make it stand out but users might also be surprised by what it can't do, for example, it's not possible to add video, a key part of the user experience, even though it's simple in most other UX design software.
4. InVision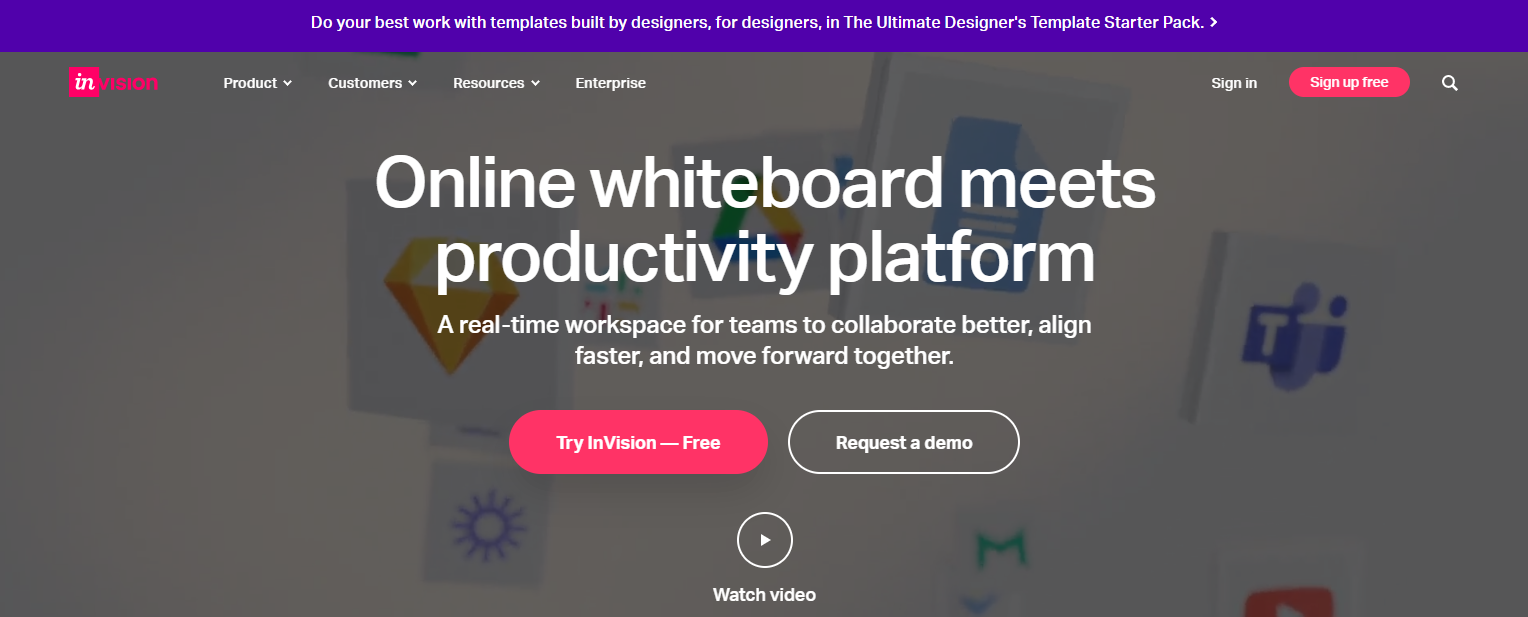 Billing itself as an 'online whiteboard meets productivity platform', InVision puts collaboration at the heart of its purpose. The web service makes it easy for teams to collaborate and move a design from initial sketch to prototype.
Although we've listed InVision as a paid app, it does offer a free tier with an incredibly rich feature set, although it is very limited by the number of designs you can make. The vector design tools make it excellent UI design software, while plugins mean that it can become an all-purpose workspace for teams.
The main drawback is that, although reasonably priced, there is no free trial option, meaning you have to commit before you can truly see if it's the right UI design software for you.
Part 3. FAQs About UI/UX Design
Q1. What are UI and UX software?
The phases UI and UX are often misused, and sometimes considered interchangeably, but there is a subtle and important difference between them, and therefore between what UI and UX design software do.
UI, or user interface, refers to the aesthetic elements of a product.
UX is the user experience.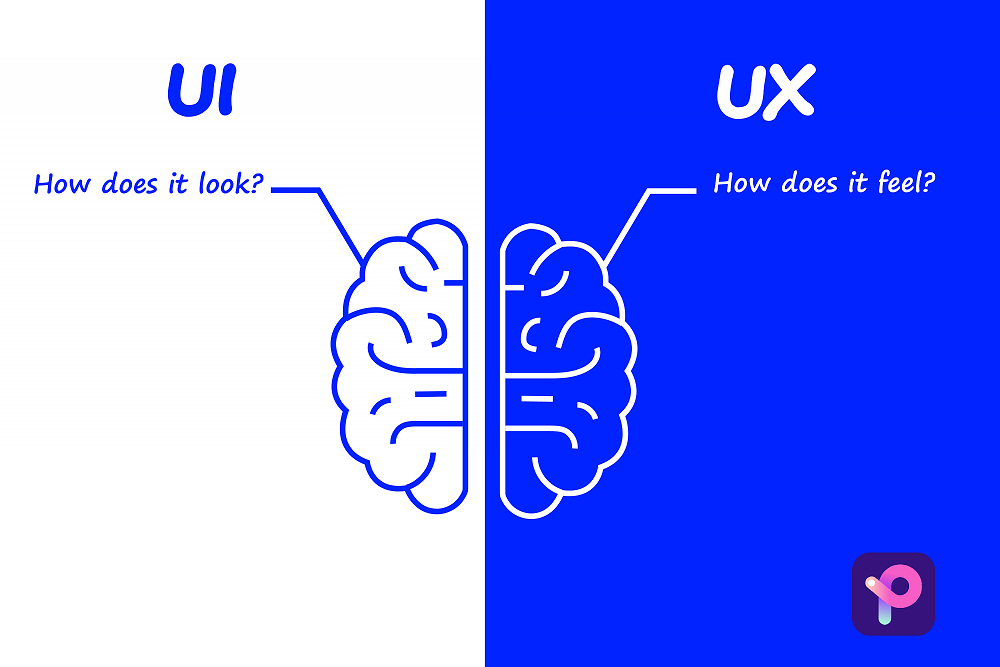 The design applications help with both sides. UI design software can help bring together assets and place them but might leave designers with a static design. UX design software can, with a high-fidelity prototype, emulate the final product, simulating the effects of clicks or interactions, to allow designers to understand not just how a design looks, but how it feels in practice.
Q2. How to choose UI/UX design software?
It's important to consider personal preferences, it might be an application you are spending a lot of time with. So, consider whether you are looking for something that can be an all-rounder, like Figma, or if you want something that is much more focused on the specific design task, like Adobe ID.
From there, think about how it will be used. If you are working alone from start to finish, then it might not matter what you select, but for most design collaboration is important, Sketch might be ruled out immediately if not everyone in a team uses a Mac. But also think about how you work together, do you need real-time collaboration, or is a sharing platform enough?
Perhaps the best advice is to test things out. Most applications have trial periods, so you can get a flavor of the software, while others, like Pixso, have incredibly generous free tiers that allow you to fully explore the application before committing to a paid tier.
Q3. Is Photoshop used for UX design?
The technical answer is no, although plenty of people will think they use it that way. Because UI and UX design software do different things, it's not possible to use Photoshop for UX design.
Conclusion
Choosing the right UI design software is important for every designer. Based on the above review, you can choose anyone according to your needs.