Convert Now
Figma is a rising star in the UI/UX design field as it creates a new style of collaborating and designing. However, Figma is not suitable for everyone, and some fatal bugs of this tool force a wide range of users to return to the old-brand Adobe XD in a short time. Then a problem arises. How to convert these previous Figma files to XD? Is there any free XD to Figma converter?
Don't worry. This article will show you the full guide on how to convert Figma to XD. Stay tuned.
Convert Figma to XD Using Pixso[Free]
If you are looking for a free tool to convert Figma to XD, then Pixso is no doubt the best choice. It is a new-generation UI/UX design tool that supports the conversion among various file formats, including the .xd, .fig, .sketch, .zip, and .svg. With it, you can easily switch to the target design tool and stop worrying about format compatibility. Of course, Pixso itself is an excellent collaborative design tool, which can also be one of your ideal options.
Here is how to convert Figma to XD using Pixso:
Step 1: Export your Figma file and save it locally, or you can use the Figma file link to continue.
Step 2: Launch Pixso worktable and click the Import file button. Select Figma and upload your local file. You can also choose the URL import, go through the authorization and copy the file link to the box.
Log In to Pixso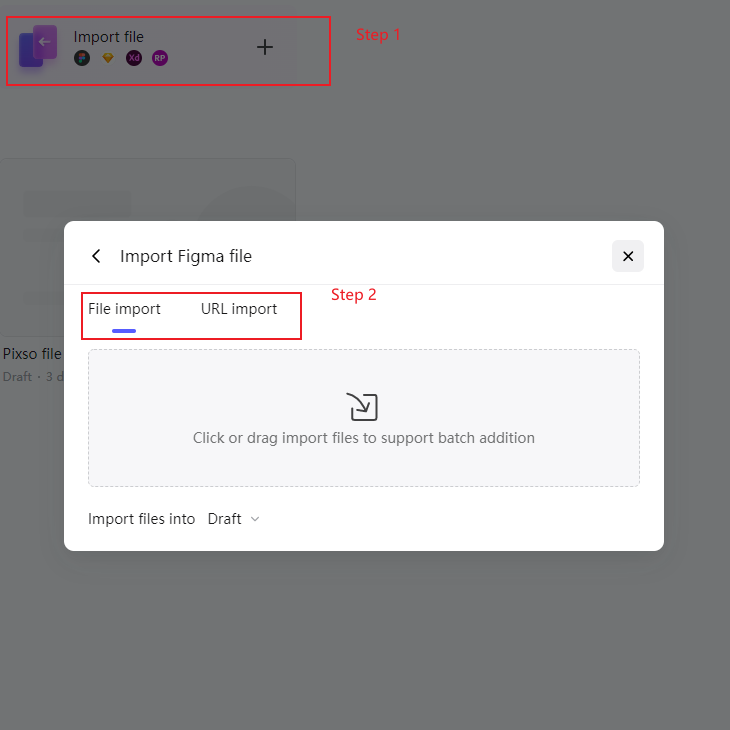 Note: If you have a lot of files to upload, choose Batch import in the top-right corner to upload all of your files all at once.
Step 3: Now you can see your Figma file on Pixso and continue designing. And if you want to continue converting it as the XD file, click on the menu in the top-left corner. Locate the Export file and choose to XD file.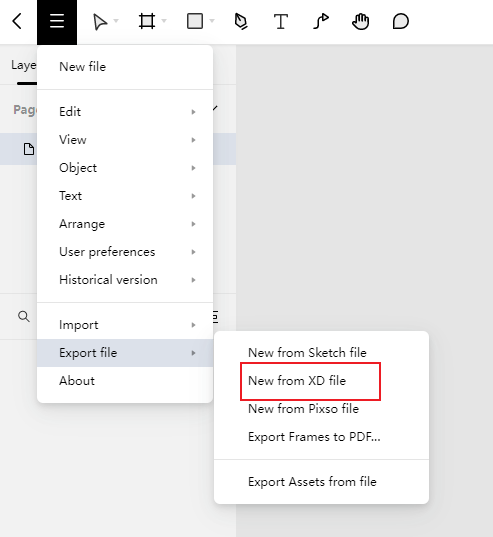 Now you are all done! Wait for a moment and the XD file will be downloaded to your computer.

Bonus:
Pixso can do more beyond a Figma to XD converter!
A powerful Figma alternative which supports Figma /Sketch migration.
An all-in-one tool that provides design tools and whiteboarding feature - buy one and get Figma & miro functions simultaneously.
Convert Figma to SVG
Another method to convert Figma to SVG is turning the file into SVG format. This method can only be applied when you have some simple Figma files and won't make further changes to them. To do this:
Step 1: Open the Figma file and select all the elements on the artboard. Then right-click on them and locate Copy/Paste as > Copy as SVG. Now everything of your choice is on the clipboard.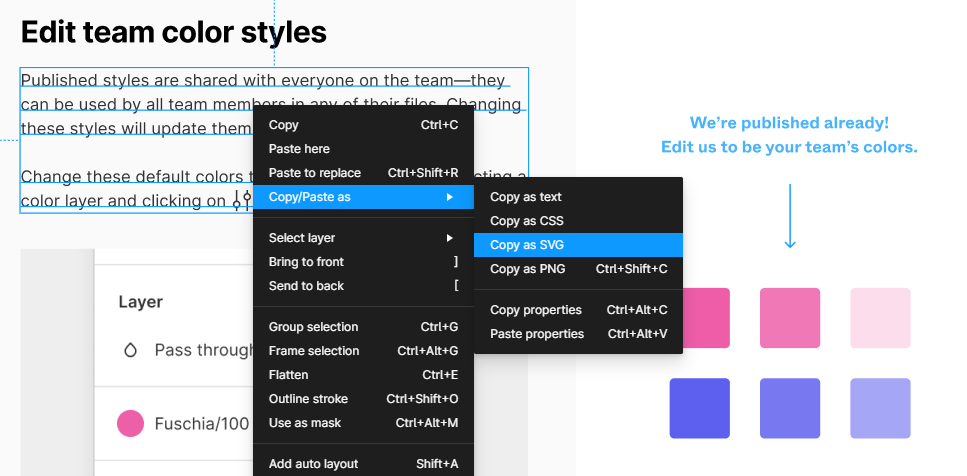 Step 2: Open Adobe XD and paste the SVG to it. Now you can view the file but remember that you can not edit it.
Convert Figma to XD Using the Third-party Plug-in [Paid]
The last method you can use to convert Figma to XD is using a paid plug-in called Convertify Figma to Sketch/XD/AE. It is a relatively safe tool that can help users convert some file formats. However, its free trial only allows you to convert files 10 times. And the efficiency is far lower than Pixso and is more suggested for small files.
Here is how to use it:
Step 1: Download and install the Convertify Figma to Sketch/XD/AE plug-in.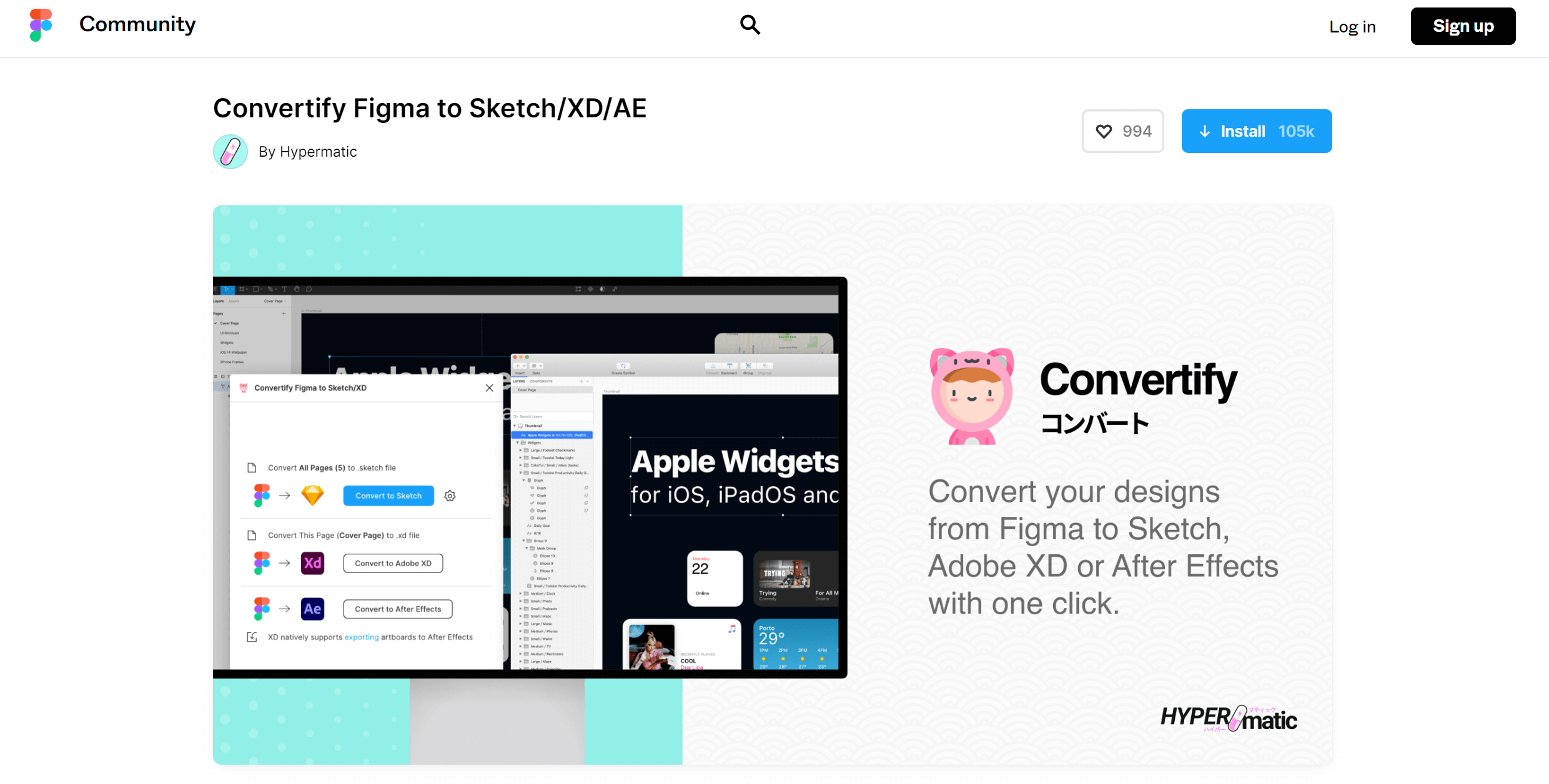 Step 2: Select the target artboard and open the plug-in on the menu bar. Choose the Figma to XD option and confirm your action.
After a few minutes, you can download the converted file and continue your work.
Pixso - More Than a Figma to XD Converter
As mentioned above, you can see Pixso helps a lot when you want to convert Figma to XD. However, as an extraordinary UI/UX design tool, it benefits more than you can expect. Like Figma, it is web-based and supports real-time collaboration. While as many professional designers said, Pixso is more flexible. Indeed, the Pixso team digs deeply into collaborative design and creates an amazing one-stop design-development-delivery workflow. With this tool, your team can finish the project in an efficient manner.
Compared to Figma and Adobe XD, Pixso has higher format/language compatibility and a lower price.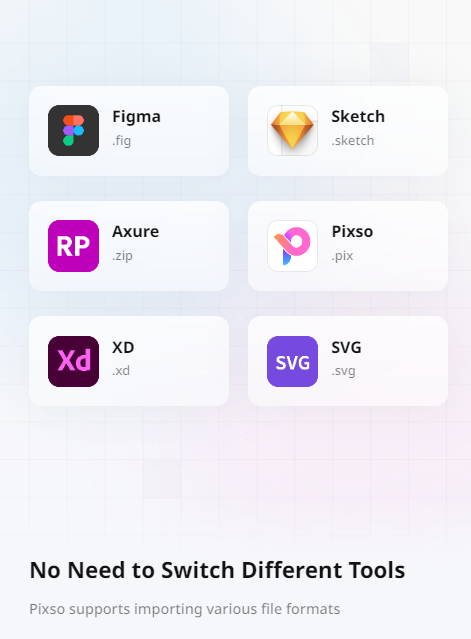 To achieve real global collaboration, Pixso has 4 built-in languages. They are English, Chinese, Korean and Japanese. Isn't it a piece of good news for transnational corporations? Besides, as you can tell that Pixso is qualified to import and export various file formats, which enables you to switch design tools seamlessly.
Most importantly, Pixso is much cheaper than Figma and Adobe XD. And now the individual version is totally free! Here the "totally free" means you can create unlimited files on Pixso and invite as many collaborators as you like.
So many great features of Pixso waiting for you to explore. Directly edit the opened Figma file on Pixso and try its powerful design functionalities by yourself!
Conclusion
If you want to convert Figma to XD, the above methods are all applicable. Among all of them, the use of Pixso is definitely the best as it is not only free and quick but also an excellent UI/UX design tool that wins a reputation around the world. If you are interested in it, just try it now!