Try Pixso for Free
When working on design projects, it is always good to include some funny memes with famous pop culture references to entice readers and make them immersed in a pleasurable experience.
The meme culture has become a norm and it tailors well with specific design elements depending on your target audience. One popular meme that keeps getting reused all over the internet is the drake hotline bling meme.
So, in this blog, we will explore the drake hotline bling meme and know how you can customize your own drake meme template that you can keep reusing for design projects and also amuse your friends and family.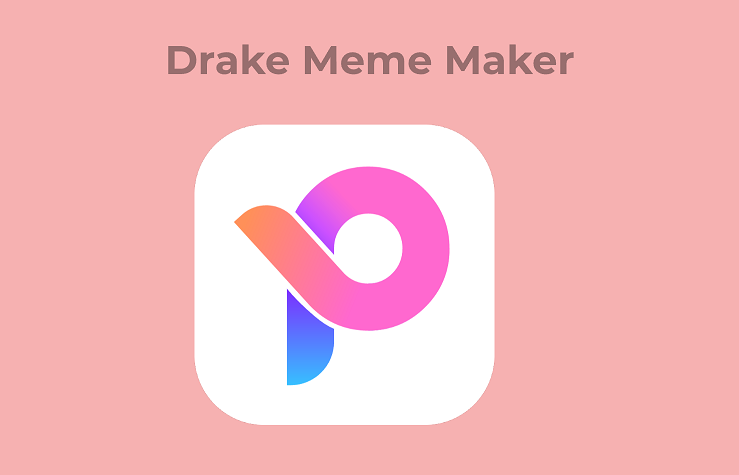 Part 1. Why is the Drake Meme So Popular?
We see a lot of drake memes online. The Canadian pop star is not shy to entertain us with some good music and also some funny meme templates. In 2015, his hit R&B single Hotline Bling was a success—especially for what is now used as a meme thanks to Drake's interesting dance steps and facial expressions of saying "Yay" and "Nay".
Eventually, the screenshot images of that one particular scene in the music video have created massive meme trends on the internet—being used in Reddit forums, blog posts, videos, etc.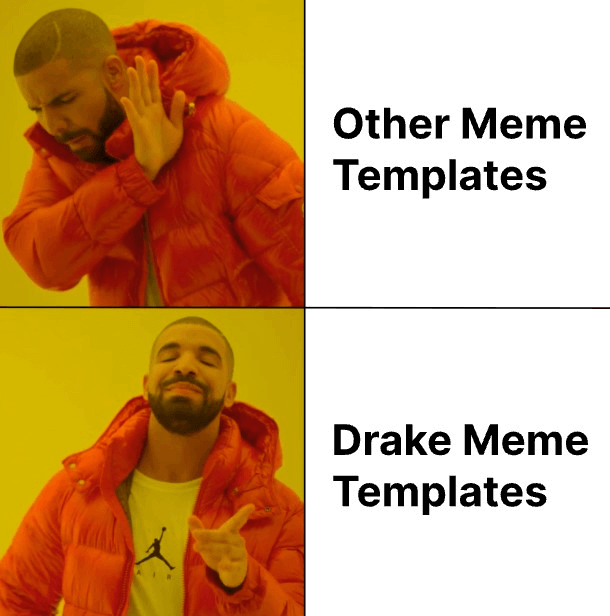 Part 2. How to Customize Your Own Drake Meme
Did you know that you can customize your own drake meme instantly if you were using the right design tool?
Would like to know a design software that lets you store all the drake meme templates you make safely and you can keep reusing them whenever and wherever you want?
Pixso is a free collaborative design tool that assists creative designers to complete their projects with ease and also come in pretty handy for making funny memes.
With Pixso, you can do a lot more than create drake meme:
Design advanced graphics using multi-functional design tools to draw wireframes, graphic designs, design elements, prototypes, and much more.
Comfortably import various design files from other popular tools such as Figma and Sketch. Hence, making your workflow even smoother. Moreover, you can export design files easily into different compatible formats.
Make use of the built-in auto layout feature to scale your content into different frame sizes and give a harmonious balance.
Make use of built-in sharing tools to work with your team effectively in real-time and exchange feedback easily.
Explore Pixso's own design community where you can get inspired by other creative designers' work and also use them as a template for your own design projects.
Get everything done in only one app. You don't need to necessarily install anything, just work on the web browser app and get everything from graphic design to prototypes all done under one window.
Creating a Drake Meme with Pixso
Try Pixso for Free
Step 1. Open your Pixso canvas and import the Drake hotline bling images by clicking on the hamburger menu on the top-left corner of the screen and going to import images.
Step 2. Once you have imported the Drake images on the canvas, click on the shape tool and select a rectangle. Draw a rectangle shape beside the drake images so that you get a perfect meme template shape.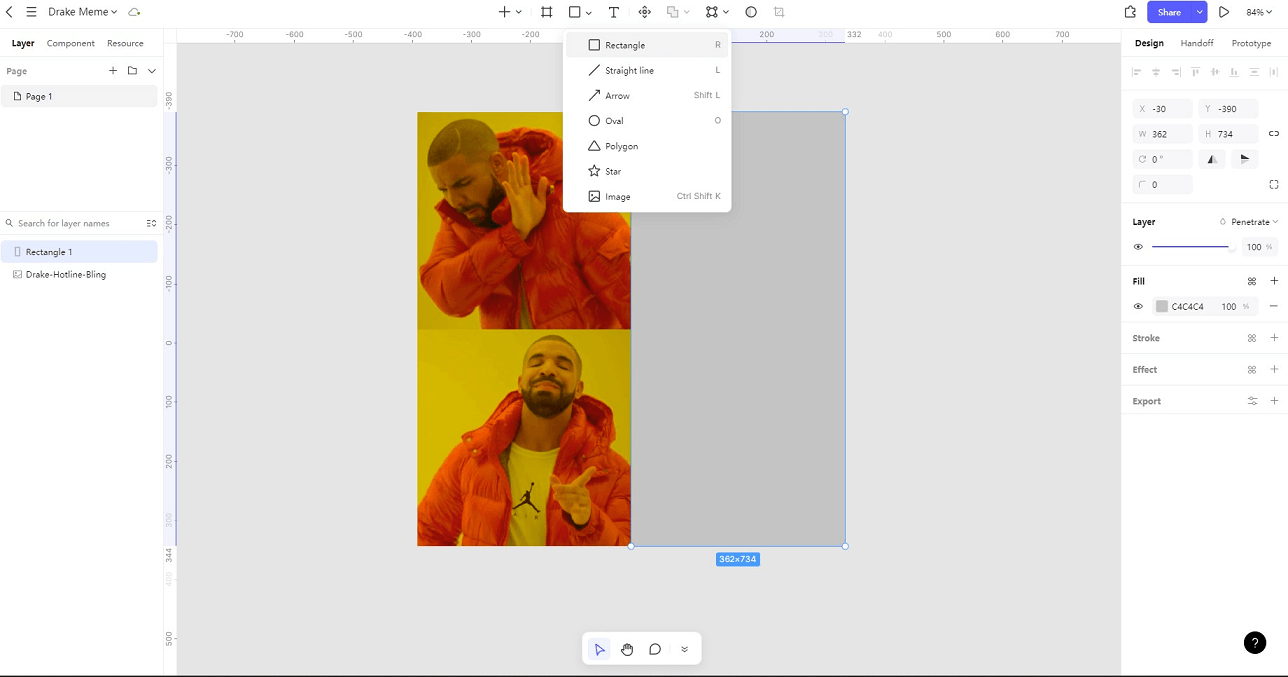 Note:
Pixso will guide you in understanding if the measurements fit well with other design elements. You can also alter the length based on the meme content you do. After that change the color of the rectangle to white.
Step 3. Next up, use the shape tool again and draw a line. You can make use of grid lines to assist your measurements but Pixso will automatically guide you to drawing the perfect line to have your meme template look perfectly balanced.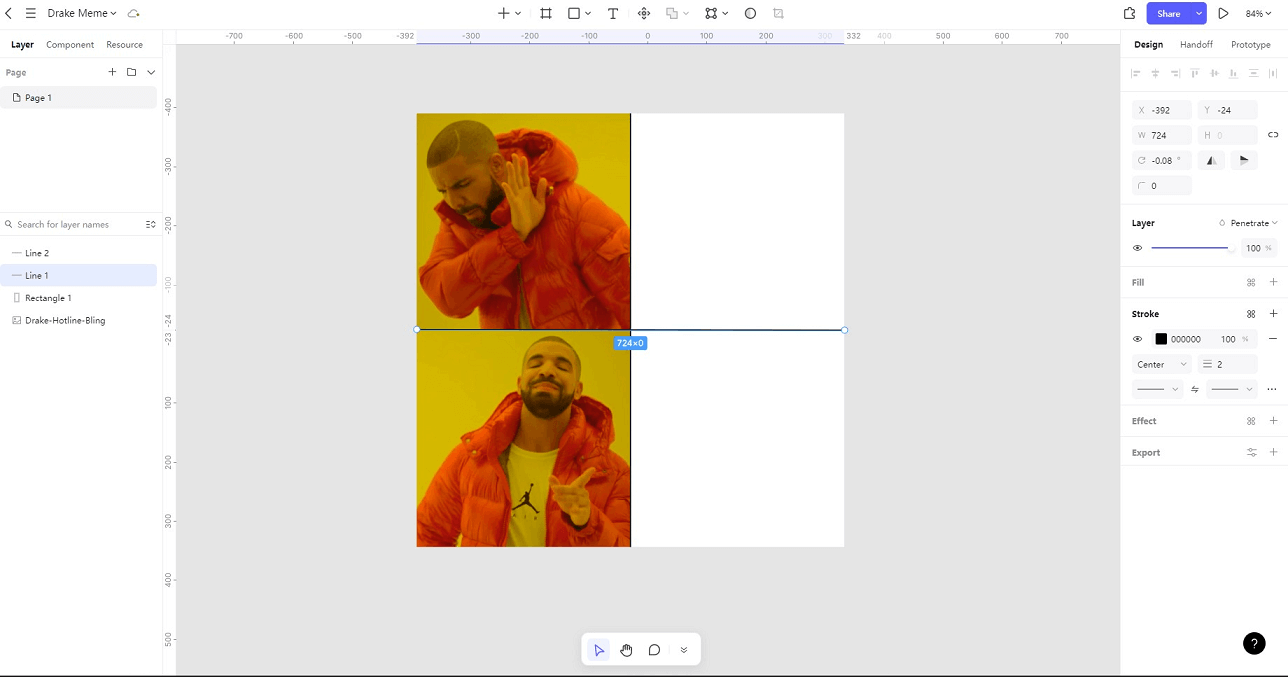 Step 4. Save your template and have them reused in many design files by importing images onto the blank section and even writing some funny texts too.
Part 3. Drake Meme Templates
Here are a few other drake meme templates that may interest you and can use for creating memes:
1. Drake Meme with Animated Design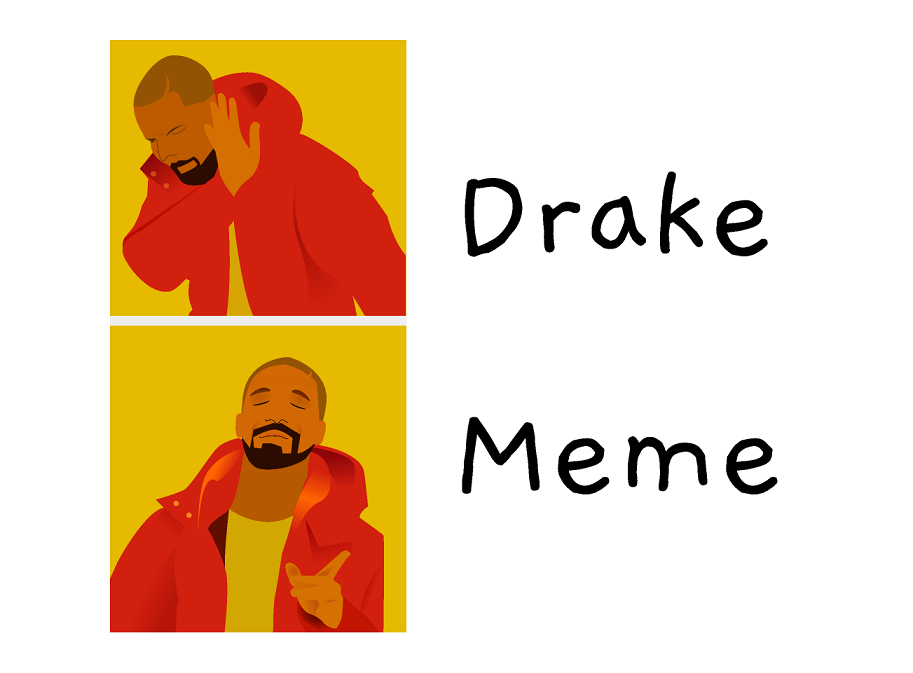 2. The Double Nay Drake Meme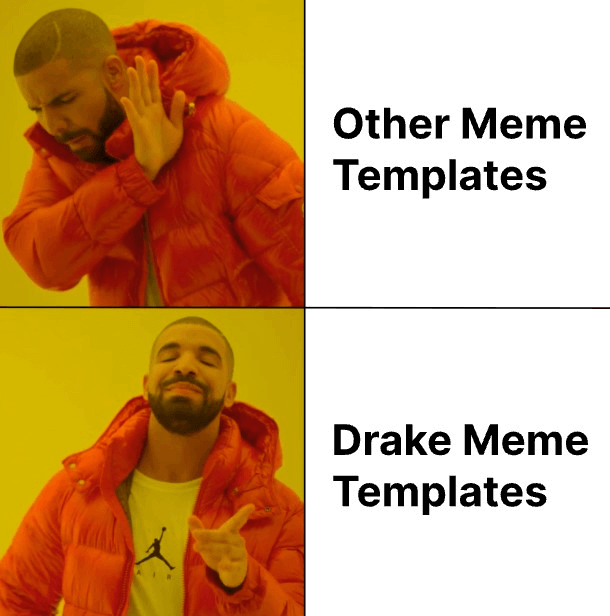 3. Cat Drake Meme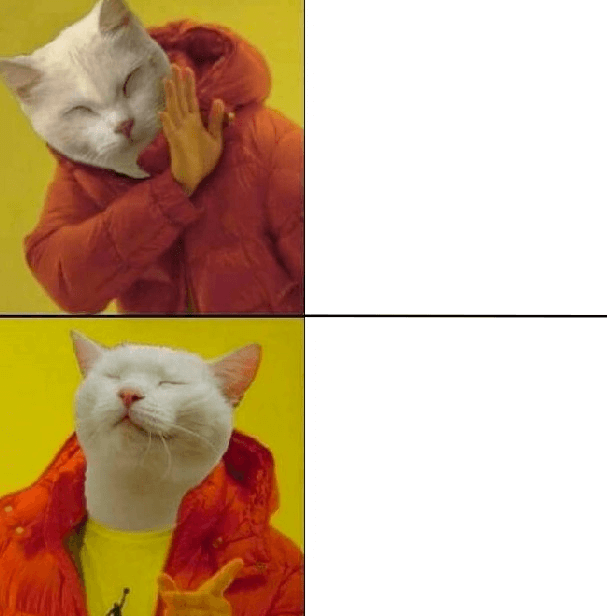 Build Your Own Library of Customized Memes…
The drake hotline bling is just hilarious and something that you can use in almost any playful design project you are working on. It is simple and not offensive in many cultures.
And the best part of them all, you can instantly customize and tweak the drake meme template using Pixso and put your creative talent into making funny memes for your friends and family.
Don't look further and hop on to Pixso to customize your own drake meme instantly.