Try Pixso for Free
Typography is simply a beautiful design phenomenon that we often don't take notice of too much. When you explore different web pages, you can find there are some common similarities, and certain headings and subheading fonts complement each other.
Font pairing is a useful and creative design skill to have when designing consistent and legible web pages and user interfaces. However, it can be quite overwhelming for designers such as yourself to settle for a good font.
In this blog, you will learn the top 10 Google fonts pairing that can take your next design projects to another level. Let's find out!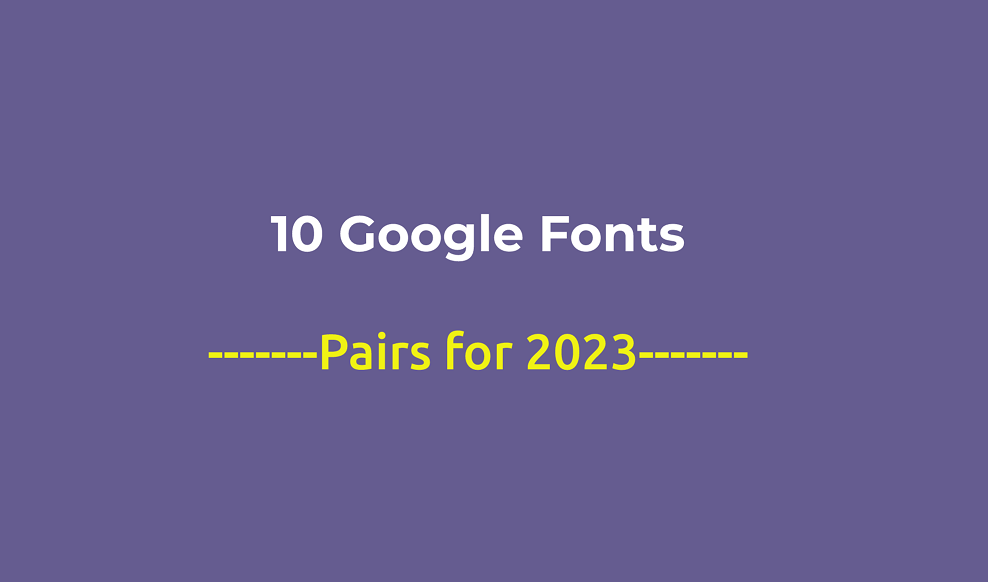 Part 1. The Top 10 Google Fonts Pairing
It can be challenging to narrow down different combinations of fonts. Hence, explore this list and you can understand why some pairs go well with each other:
1. Oswald & Source Serif Pro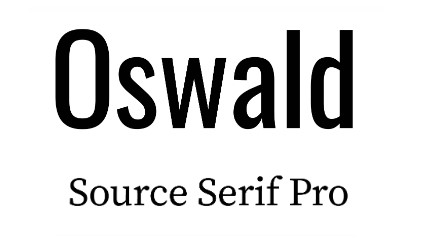 Let's start with the first pair. On one hand, you have Oswald - a simple reworking of the classical style, represented by the 'Alternate Gothic' sans serif typeface. Commonly used across many web browsers. On the other hand, we have Source Serif Pro—a transitional-style serif typeface, catering to a modern age look. These two go well with each other, especially in designing professional web pages and user interfaces.
2. Nunito & Nunito Sans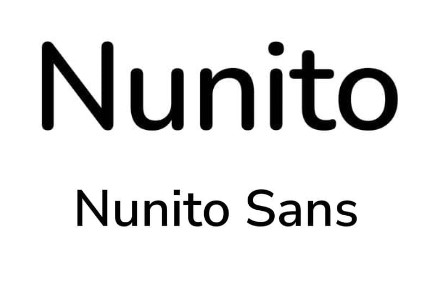 Next up, we got two combinations from the same typeface family. On one side, Nunito is a well-balanced san serif typeface giving clear legibility to texts. On the other side, you have Nunito Sans which complements its parent font superbly. For a website with a lot of academic and in-depth research information, this font pairing can things look more educational for readers.
3. Elsie & Roboto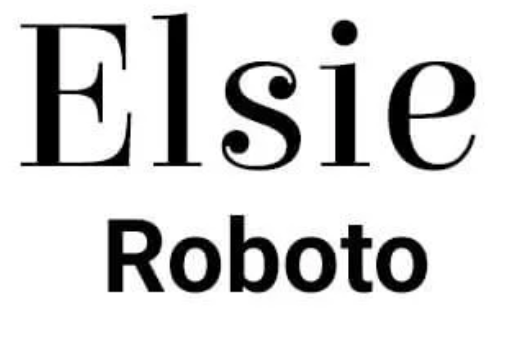 We have Elsie, a beautiful font with a flawless free-flowing design. A serif typeface grabs attention and women are quite fonded of this font. With such an outstandingly appealing font, it would look more elegant when a simple Robot font enters the picture and pairs with it. Worth trying this combination out.
4. Lato & Raleway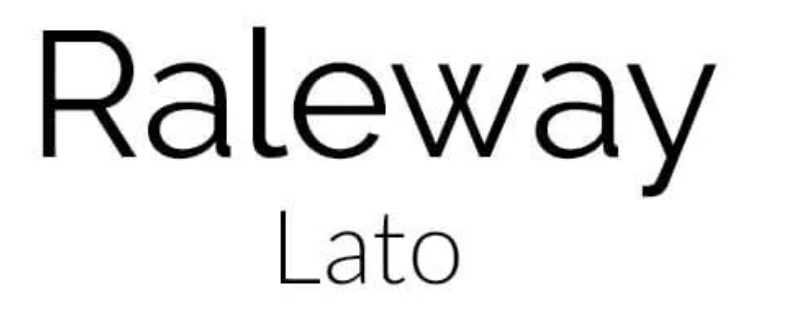 Lato is a clean and thin sans-serif typeface that comes in different weights but is quite design-friendly. Then, we have the Raleway font which is quite modern and brings a stylish feel to any web copy. Can you see a pattern here? Another stylish font paired with a simplistic one. The contrast gives off a good vibe to your designs and the user's eyes.
5. Dancing Script & Josefin Sans

Let's loosen up things and relax a bit with the Dancing Script font - committing to its name - which is quite free-flowing that goes well with most designs. And of course, no surprises here, we have paired another simple font such as Josefin Sans to give that harmonious contrast feel.
6. EB Garamond & Poiret One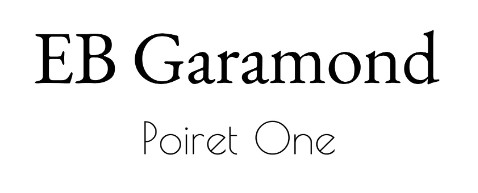 EB Garamond is probably one of the most commonly used serif fonts cause it is a simple typeface. It breeds the classical theme and what better to complement it with a modernistic Poiret One font? Poiret One is decorative and goes well in lengthy texts. Moreover, EB Garamond contrasts well against the thin lines of the Poiret One font.
7. Corben & Nobile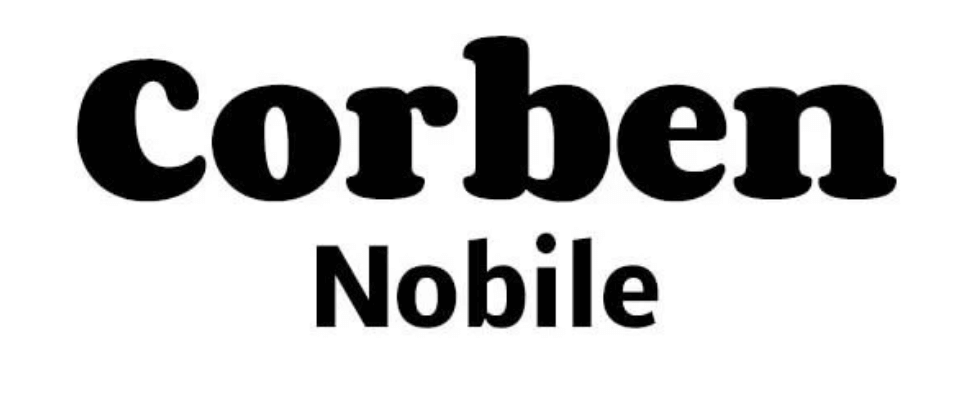 Let's go a little bold and explore a strong font combination. On one side, we have Corben, and it's a font with fascinating curves that fits the bill when it comes to modernistic design. And on the other side, a simple yet clean-looking Nobile font can surely make the design stand out.
8. Sansita & Open Sans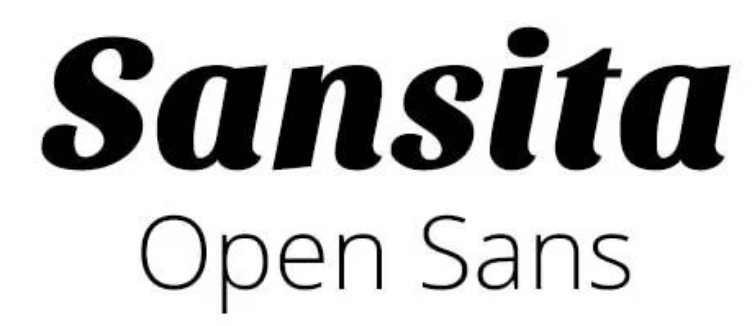 Sansita brings a calm feel to the text as it depicts a wavy pattern—reminding us of a beautiful ocean. Having such a font with good flow paired with a simplistic font such as Open Sans makes it a balanced and eloquent website page design.
9. Lobster & Mulish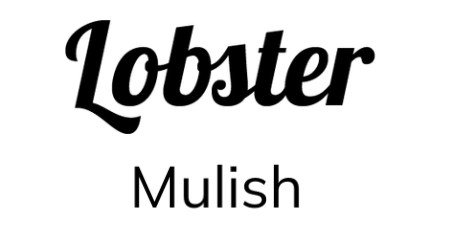 Mulish is another sans-serif font that goes well with long paragraphs. It is legible and most noticeable when placed in a web copy. But do you know makes it even more noticeable? When you pair it with the playful yet effective Lobster typeface that goes well as the title font. Hence, it makes your designs upbeat and pretty cool to look at.
10. Abril Fatface & Roboto

The last combination I want to put involves the Abril Fatface font, which can really grab the user's attention with its serif curves and bold texture. To pair this beautiful font, Roboto makes another entry and its simplistic sans-serif font style makes the design smooth.
Part 2. Access Your Favorite Fonts with Pixso
As a designer, it is important to have access to these fonts. Most of them are open-source fonts but it would be great if you can have them all in one interface and work on your designs at once with total convenience.
For that, Pixso is a free collaborative design tool that allows you complete access to all the Google font pairings we've covered and to other beautiful fonts as well. You can work with unlimited draft files and make use of advanced design tools to nail your perfect designs.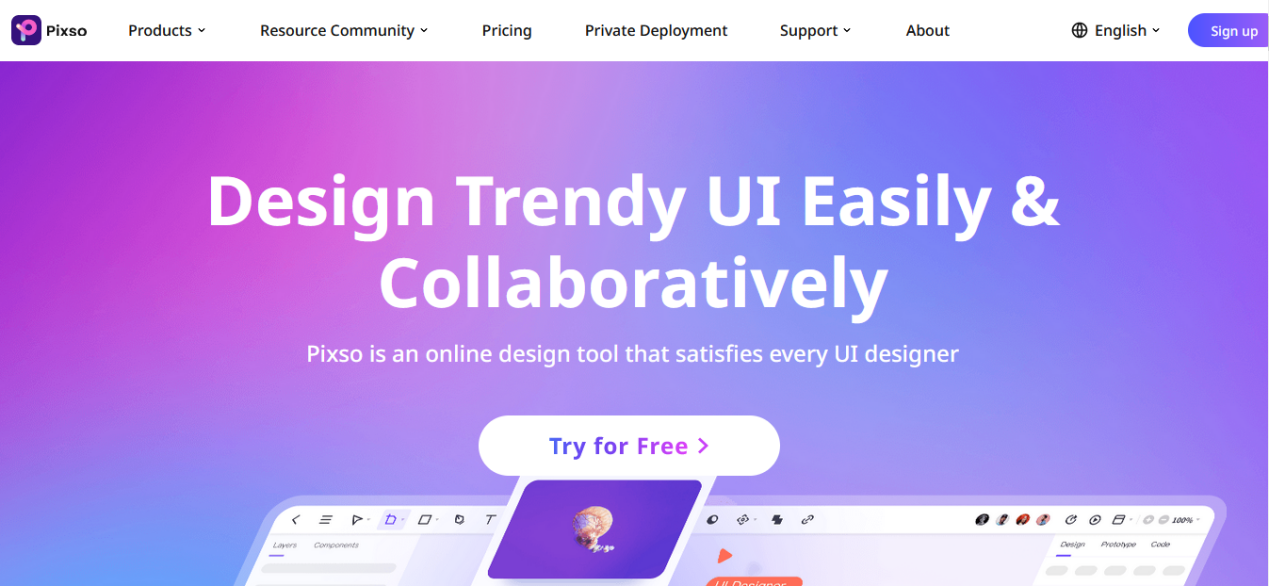 You will have access to a Pixso community where you can meet other creatives and get inspiration from their design work. You have all your design requirements in one place. You can import and export files from Figma, Sketch, etc. Moreover, you can design prototypes and preview them instantly on the app to know if your font combinations go well with your web designs.
Don't think further and make use of Pixso's simple-to-use interface to get access to all your favorite fonts, work comfortably, and be more efficient in your design projects.
Start Using Google Font Combinations the Right Way...
For every designer - whether you are UX/UI designer or a graphic designer - fonts can play a huge part in how effective your designs can be.
Moreover, different font pairs and combinations play an even more significant role when working on bigger projects.
Test out these Google fonts pairing combinations and add them to your creative font armor today.
Try Pixso for Free