Try Pixso for Free
Pokemon cards spark a lot of nostalgia especially if you are a 90s kid. Collecting those valuable collectible cards and trading them among your friends was the good old days. In fact, the hype has never died and it is still popular to date among younger generations.
Nevertheless, with a lot of design tools and advanced graphic designing options available online today, you have the ability to create your own pokemon card and start trading it among your friends and replicate those days.
This blog will teach you how to make your own pokemon card by exploring a free pokemon card maker online.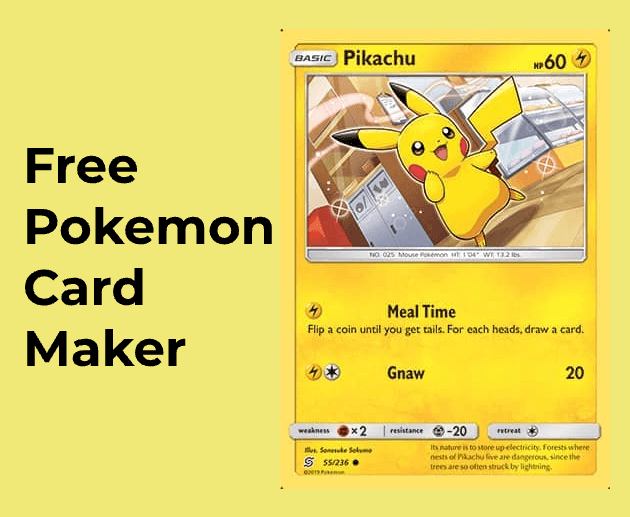 Part 1. What Makes Pokemon Cards Valuable?
Without a doubt, pokemon cards can be tempting to many pokemon fans out there. It looks like a rare collectible item and is involved in high-end auctions. But what makes them that important?
It has more to do with the artwork and copy present on each card. For starters, there are three types of cards. There are "Pokemon, "Trainer", and "Energy" cards. These are usually used in the trading card game.
Here are the components of an individual Pokemon card that makes it valuable:
Pokemon type
Of course, the type of pokemon plays a good part in the design of the trading card. For instance, the following types are Colorless, Fire, Water, Lightning, Grass, Psychic, Fighting, Metal, Darkness, and Dragon.
Heal points
Heal points, otherwise referred to as HP, depict the energy level for battling. Once attacked with the attack points of another Pokemon, the former will lose some of its heal points. Eventually, when it loses all of its heal points, then the card will be discarded.
Stage
Stage suggests the Pokemon's evolution form—which also deems the card as a valuable asset. Whenever a Pokemon card has Stage 1 or Stage 2 displayed in it, then it suggests an evolved version of the Pokemon.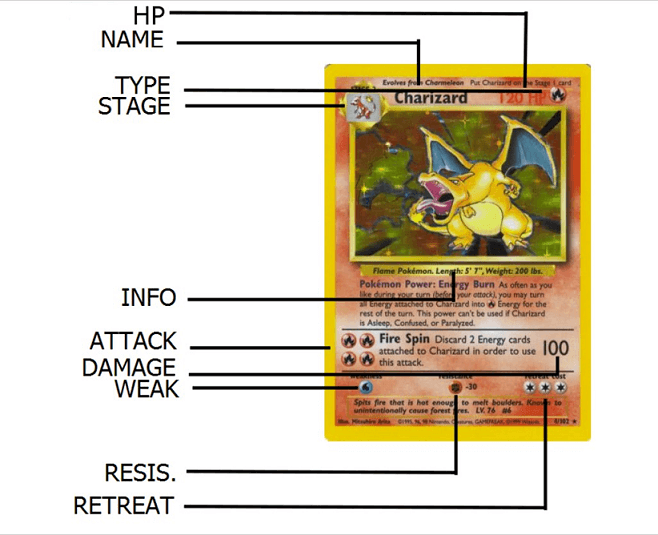 Part 2. Design Your Own Pokemon Card with Pixso
To design your own pokemon card the way you want, Pixso can be your specialized design tool that can fulfill your mission to bring back all that nostalgia. Pixso is a free collaborative design tool that offers advanced graphic design and prototyping tools that help you design different graphics and user interfaces.
Let us go through how to use Pixso's canvas and design not only a pokemon card but any gaming cards you want.
Sign Up for Free
Step 1
Open your Pixso canvas, and create a new frame. You can click on the frame icon above the screen or press the F key.
You can adjust the dimensions of your frame to make it resemble a trading card and also head over to the fillet radius on the right-hand side of your screen and adjust the numbers to give each four corners a small bent like a normal card.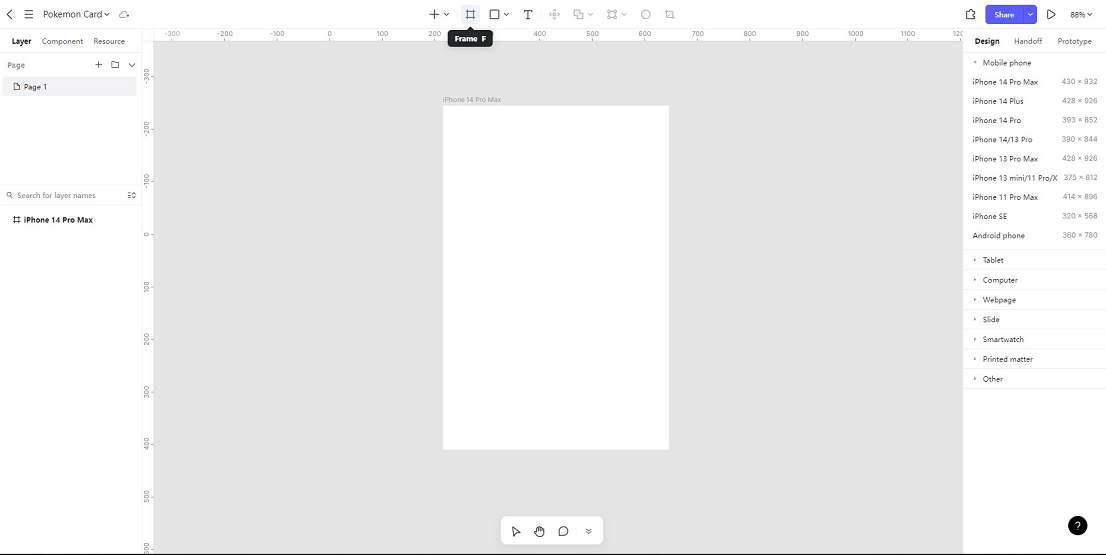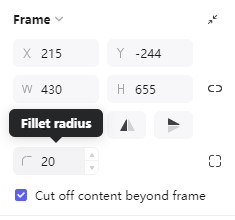 Step 2
Next, you can add a rectangle shape to add an inner layer to your pokemon card. The frame will act as an outer layer of your card.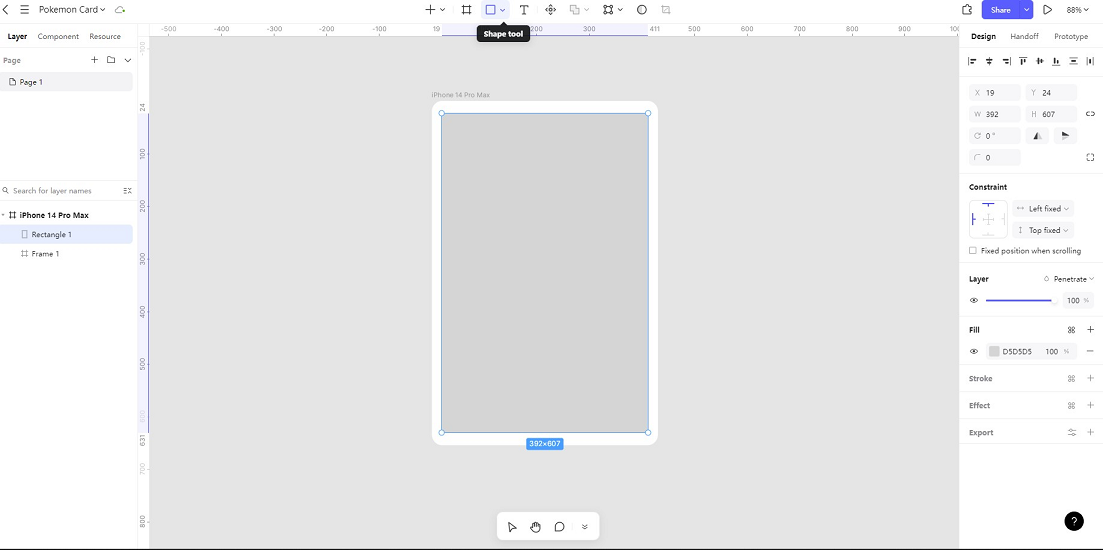 Step 3
You can modify the inner layer of your card by designing cool background colors. For this instance, radial-gradient was utilized with a couple of warm colors to give a Fire-type background for our pokemon card.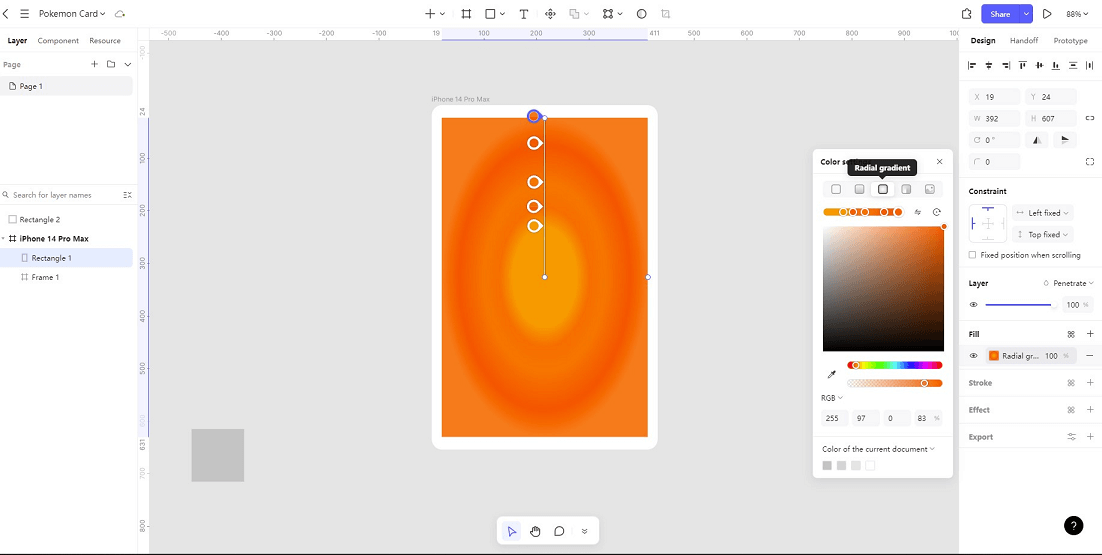 Step 4
Create another small rectangle box in your pokemon card and you can add your pokemon creature image into that box by simply importing the image. You can create an image mask so that your pokemon creature fits in the smaller rectangular box perfectly.
Read this blog to learn how to mask an image.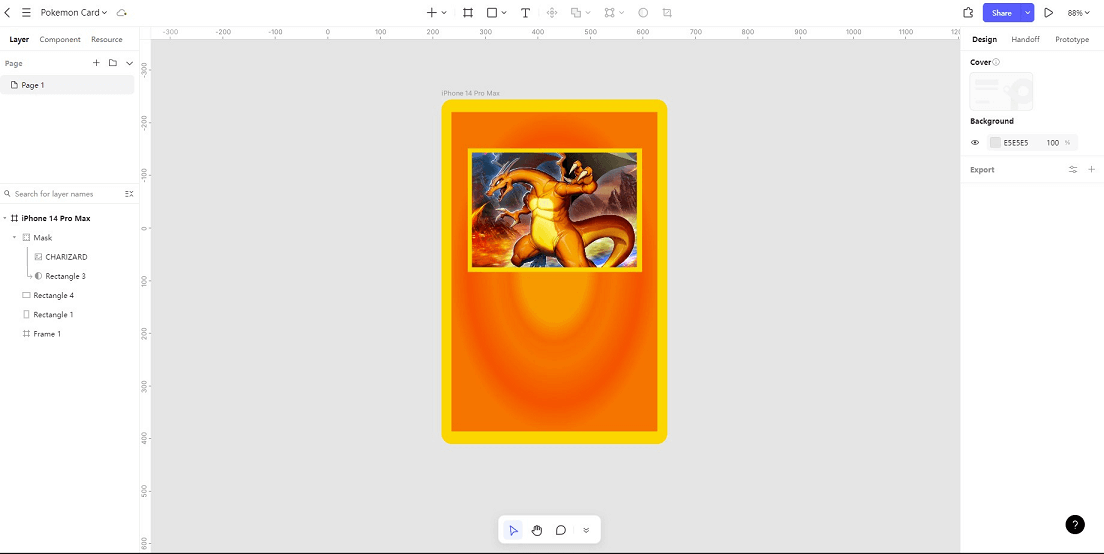 Step 5
Finally, you can add text to your card by clicking on the T icon above or pressing the T key. Write all the essential information like the pokemon creature's name, its HP, and other attributes.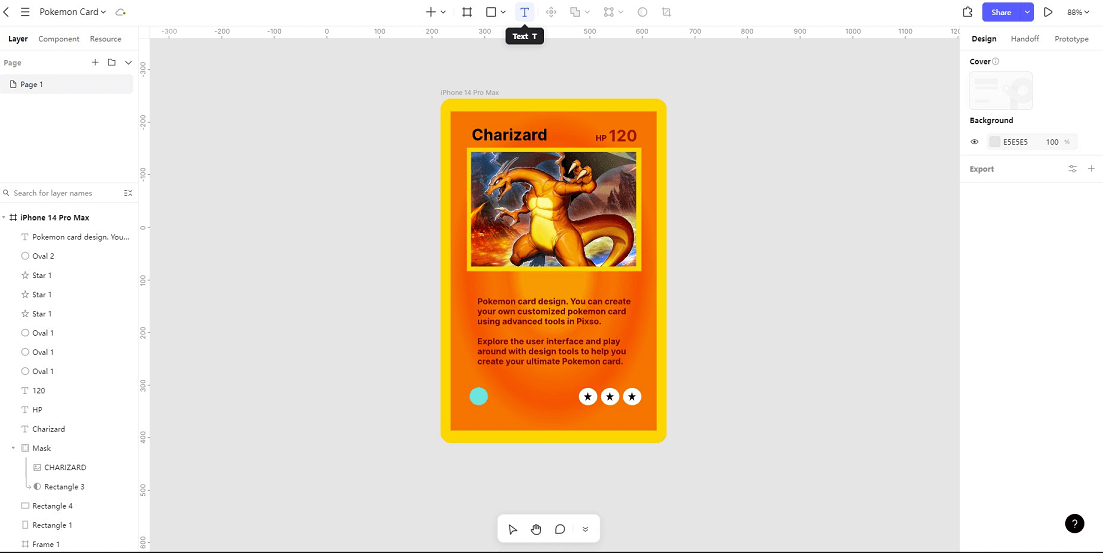 You can also add more shapes and icons to your card to give it more of a trading card look. That's how you can design a simple pokemon card quickly in Pixso and also use this design tool to design many other gaming cards.
Part 3. Free Pokemon Card Maker Online
Other than using design tools, you can find a pokemon card maker online where you can instantly generate your customized pokemon card by inputting some data. Here are to name a few popular ones:
1. Pokecard.net
When it comes to getting pokemon cards generated instantly online, Pokecard.net is among the popular places to go. You can create pokemon cards for free through this website by entering all the information such as name, HP, type, and stage, and attaching the URL of the image you want to upload to the card.
2. PokeCardMaker
Similar to Pokecard.net, PokeCardMaker provides a configurator where you can input all the necessary information such as card name, type, stage, HP, and attributes, and upload the image straight from your PC. You will have the option to either download the card or even buy the card.
3. MyPokeCard
MyPokeCard is another site that helps you to create pokemon cards online for free. You need to fill out a similar form on the website by inputting the name, HP, and attributes, and upload your own images as the main image for the card.
4. ThatPokemon
ThatPokemon is a good pokemon card generator with an easy-to-use user interface. It helps you generate customized pokemon cards by making quickly accessible selections. In addition, you will get shown a preview before generating after you have entered all the essential details.
Design Your Own Customizable Gaming Card Collectibles…
This blog has probably taught you more than just to make your own pokemon card. Despite the availability of different free pokemon card makers online, you wouldn't get everything you picture fit into your card without using advanced design tools such as Pixso used in the above example.
Combine your creativity with graphic designing tools and create your own pokemon and other trading game cards.