Even though UX designers and product designers focus on the same product—their roles can be different than it seems. There are definitely some similarities but both are different departments in themselves.
Product designers are involved throughout the ideation, design, and release of the product, and also beyond that. Whereas, UX designers are mostly focused on implementing design to make the product as user-friendly as possible to users.
To learn more, this blog will explore the roles of product designer vs UX designer and also know the key differences between the two. Let's dive straight in then.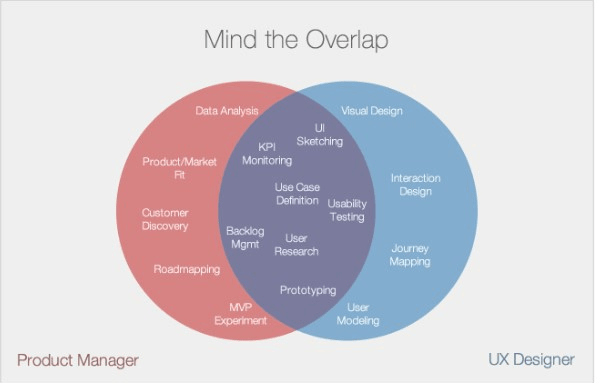 Part 1. What is a Product Designer?
Who are they?
Product designers are those who are responsible for overseeing the overall design process for the product. They are the ones who will be involved from the idea of the concept all the way to the post-product release phase.
What do they do?
Here are a few responsibilities of a product designer:
Researching trends and opportunities for developing new products or features
Responsible for creating prototypes for new products and features
Testing prototypes or new products and features
Keep iterating the design of existing products in order to improve their functionality
Assessing new product feasibility and how it can align with the customer's budget, goals, and marketing
Taking insights from users regarding the product and processing their feedback
Presenting ideas and product specifications to all stakeholders
What skills do they need?
Here are a few skills required for a product designer role:
User research
Product or feature ideation
Wireframing and prototyping
UI design
Interaction design
User testing
Product facilitation
Soft skills such as clear communication, collaboration, and design-thinking
Part 2. What is a UX Designer?
Who are they?
UX Designers are those who are responsible for creating products that provide pleasurable user experiences to their target users. They are the ones who work closely with product designers, UI designers, or in some companies, alone, during the product design process.
What do they do?
Here are a few responsibilities of a UX designer:
Crafting a clear customer or user journey mapping
Effectively conducting extensive user research and crafting user personas based on their research
Implementing user testing and studies regarding the product design
Responsible for designing wireframes and prototypes
Collaborating with UI designers for intricate UI designs or with developers for ensuring product creation
What skills do they need?
Here are a few skills required for a UX designer role:
User research
Wireframing and prototyping
Interaction design
Design analytical skills
Information Architecture
User empathy
UI design
User testing
Soft skills such as clear communication, collaboration, presentation, and problem-solving
Part 3. Significant Differences between Product Designers & UX Designers
Product designers and UX designers do have some similarities that overlap in their work. First is their participation in the design thinking process they are involved in and always focused on delivering user-centric solutions. They both need to carry out extensive market research and utilize design tools that aid in implementing UI design solutions for the product.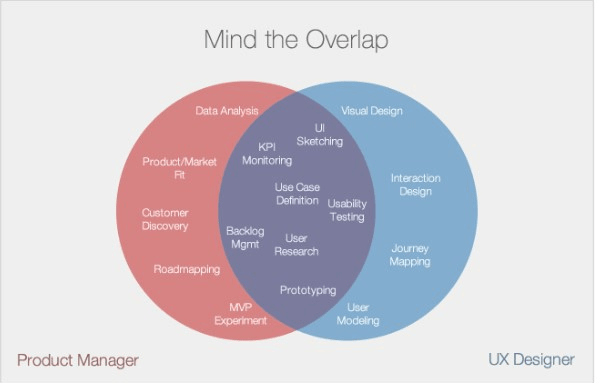 However, there are a few differences that you will need to keep in mind between the two and it depends on the following five conditions:
1. Project Goal
When it comes to the project goal, you will find a major difference in both designers' mindsets. For instance, a product designer's goal is to ensure business and marketing goals are met regarding the product so they have to look to satisfy many stakeholders.
Whereas, a UX designer's goal is to ensure they create a product that makes the user's experience as great as possible without thinking about things beyond that.
2. Involvement in the Design Process
Product designers are heavily involved throughout the design process they require to work till the final product design and collaborate with UX designers, UI designers, and developers to ensure the work gets completed.
Whereas, UX designers aren't so involved compared to the former. They are more focused during the early stages of the design where they work on mainly wireframing and prototyping features. They do, however, be partially involved during the product completion stage to meet user requirements or make design iterations.

Source: uxdesign.cc
3. Involvement in the Product Development Process
When it comes to the product development process or cycle, product designers are all over the place—from the initial stage of idea and concept creation to the final product release, marketing, and other business-related matters.
On the other hand, UX designers are only involved in user experience and usability-related matters concerning the product within the product development cycle.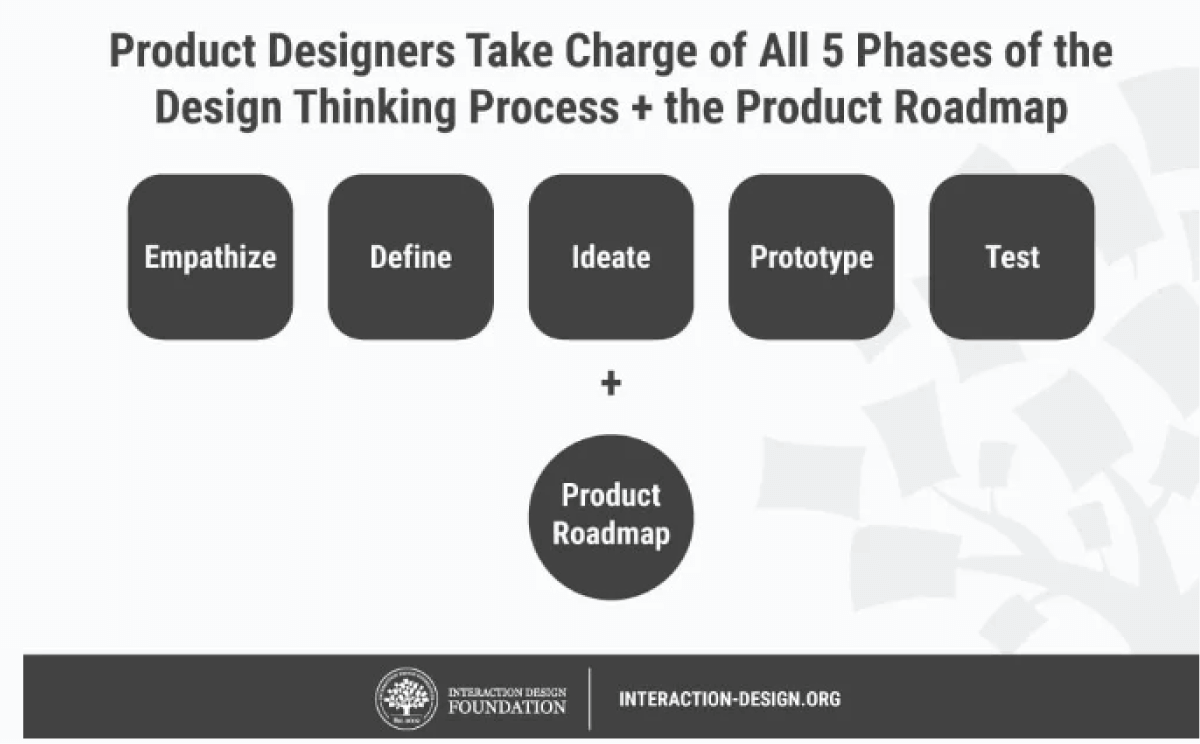 4. Scope of Work and Focus
Product designers aim to create effective products that satisfy user experience and meet business goals in a very efficient way. Moreover, they are also focused on meeting the company's objectives.
On the other hand, UX designers only narrow down their focus to dealing with satisfying users alone through delivering user-friendly designs and customer journeys. They will do what it takes to deliver a positive experience to their users.
5. Salaries
According to Glassdoor, there isn't much difference when it comes to the salary of the two roles. However, it is shown that UX designers marginally make more (in the United States) compared to Product designers on average.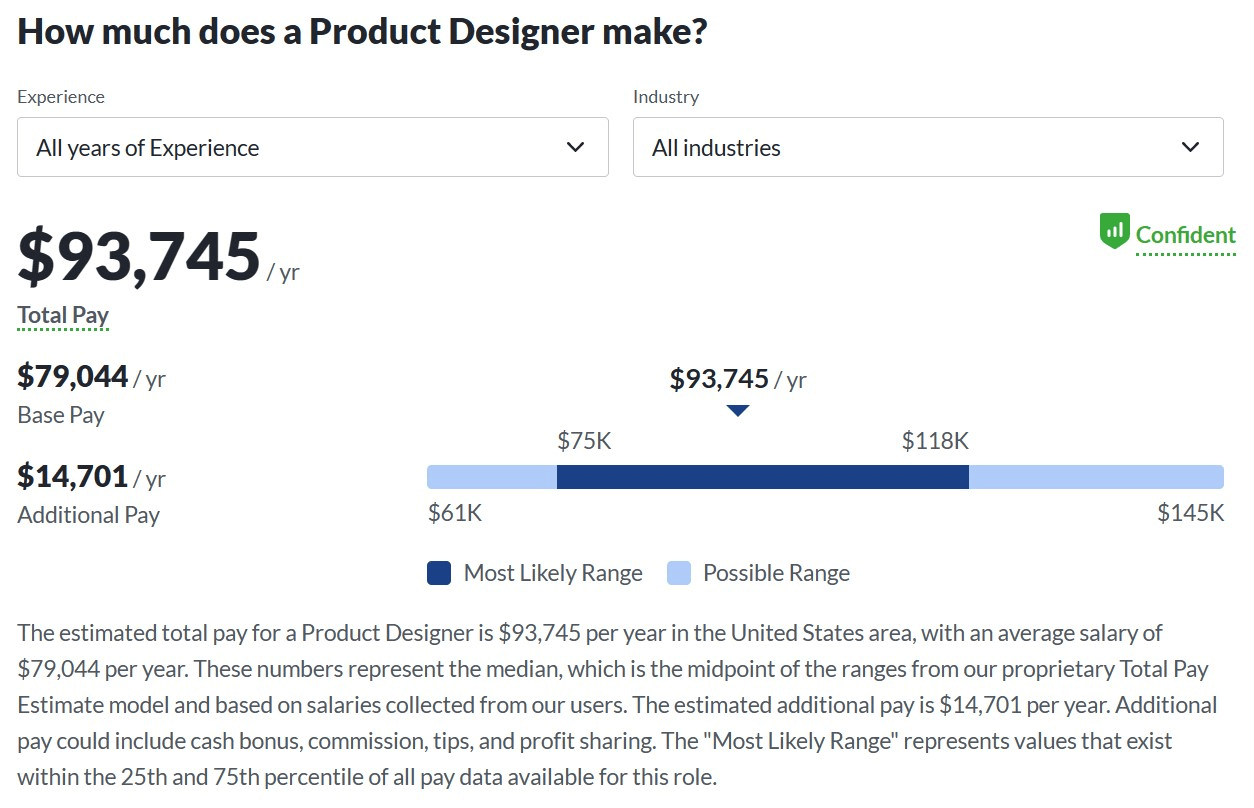 Source: Glassdoor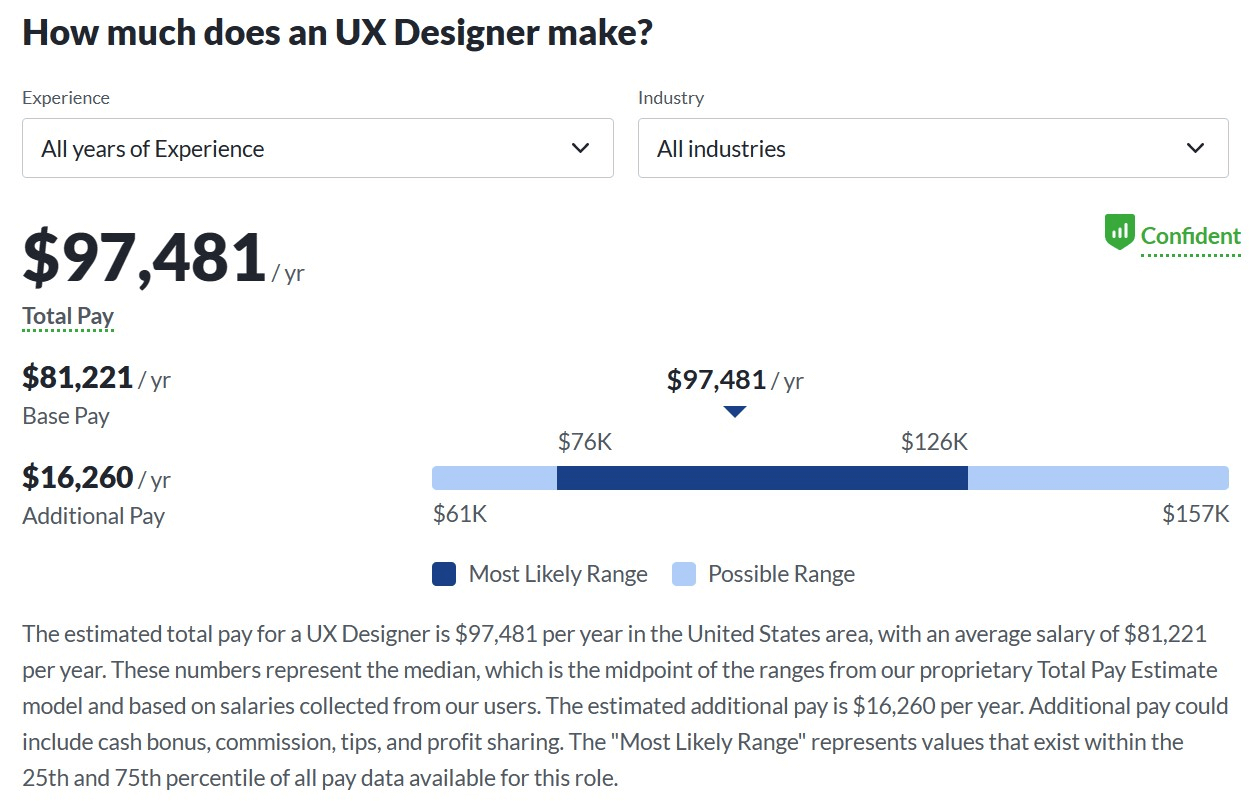 Source: Glassdoor
Part 4. A Comprehensive Tool for Both Product Designers & UX Designers
No matter if you want to be a product designer or a UX designer, you will need a design tool that will help you from the stage of ideation to handing off the design to the developers.
Pixso fits that category perfectly as it is an effective collaborative design tool that provides advanced UI/UX design tools for creating your desired user-friendly product.
Its main features that will come in handy to you include:
Its wide array of design tool options gives both product designers and UX designers a wider scope of work on creating an effective product.
Its built-in auto layout feature allows both designers to make designs responsive and scalable across different screen sizes.
Its collaborative interface with sharing tools allows designers to constantly collaborate with their product team in real life.
Its unlimited drafts create no limitation for designers to express their ideas and keep working in an environment that encourages free-flow design.
The design community on Pixso helps both UX designers and product designers to get inspiration and meet other designers in their fields of expertise.
Try Pixso for Free
Product Designers and UX Designers are Unified Because of Their Creativity…
It is fascinating that a role of a product designer differs from a UX designer but learning some of their overlapping similarities helps you to understand that you will end up taking the right path. Both professions require creativity and problem-solving skills to create the perfect product design or user experience for your potential users.
Hence, make use of creative design tools like Pixso today which can meet both a product designer's and a UX designer's needs and help you work with your team on multiple and challenging projects.