What Is UI Design
User interface (UI) design is the process of designing the appearance, feel, and interactivity of a digital product. It is about developing interfaces with an emphasis on aesthetics and interaction. The UI designer's objective is to create an interface the user finds easy to use and aesthetically beautiful.
When we talk about UI design, we talk about the aesthetic decisions a designer takes when building a product, e.g., an image, button, menu bar, or footer. All of these factors will influence the user's engagement and must be done correctly.
The user interface (UI) design process is the foundation of each human-centered product. From it, designers bring to life a page or product that stands out from the others.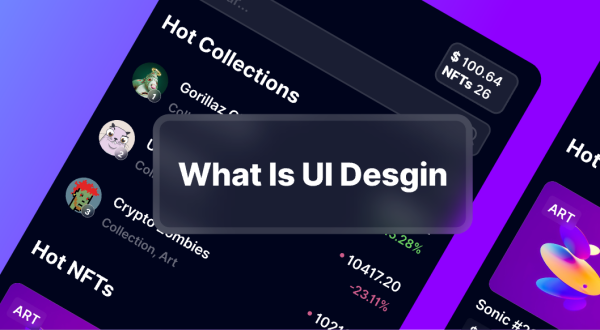 As such, UI design covers:
Interactivity — how the user interface and its numerous components behave and work. For example, what occurs when a user clicks on a specific button.
Visual design — the interface looks, considering aspects like color, font, pictures and graphics, logos, icon design, and spacing.
Information architecture — how the material inside the user interface is structured and labeled.
Responsibilities of a UI Designer
A UI designer is a technical position tasked with displaying a product's development in an attractive and convenient way for consumers. Below are some responsibilities of a UI designer:
Gather and assess customer needs in conjunction with product managers and engineers.

Use storyboards, process flows, and sitemaps to illustrate design concepts.

Design visual user interfaces components, such as menus, tabs, and widgets.

Develop UI mockups and prototypes that clearly explain how sites perform and look like.

Create original graphic designs (e.g., photos, drawings, and tables).

Prepare and distribute initial drafts to internal teams and essential stakeholders.

Identify and resolve UX issues (e.g., responsiveness).

Conduct layout modifications depending on user feedback.

Adhere to guidelines on fonts, colors, and pictures.
UI Designer Salary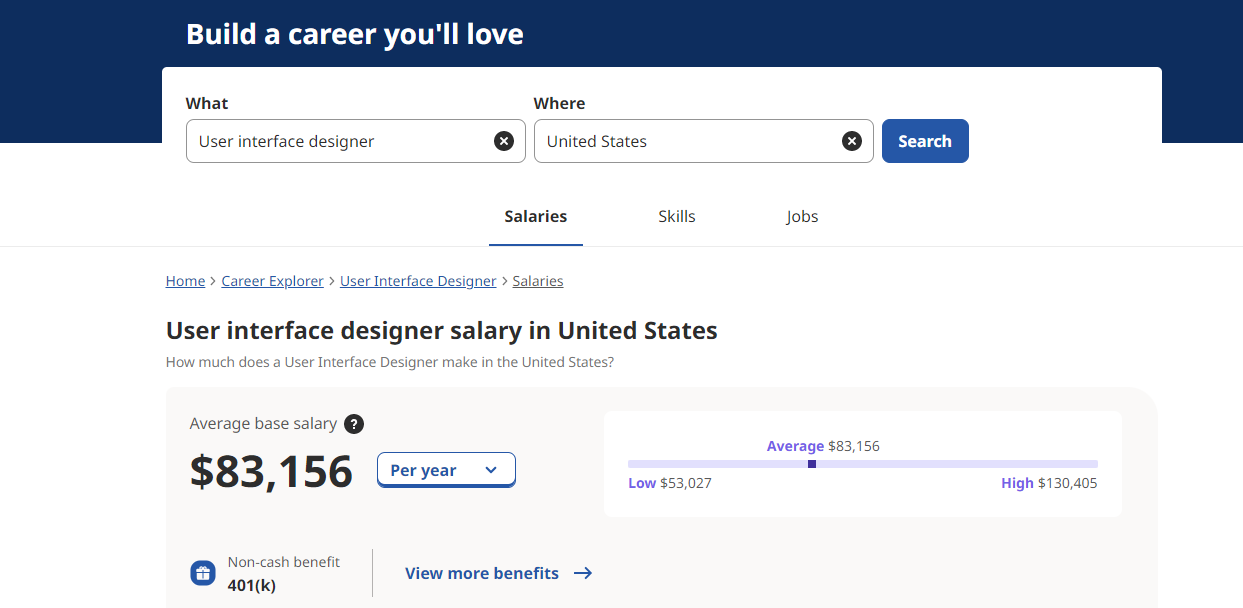 A UI designer's average salary is roughly $60 an hour. For a full-time employee, that works up to about $84,000 a year from Indeed.com. The salary range, however, fluctuates substantially based on a worker's experience level and duties.
What Is Graphics Design
Graphic design is an artistic medium that conveys ideas and messages through pictures and text to an audience. The art of visual communication is crucial, especially for companies trying to connect with their target audience, and graphic design is the right solution.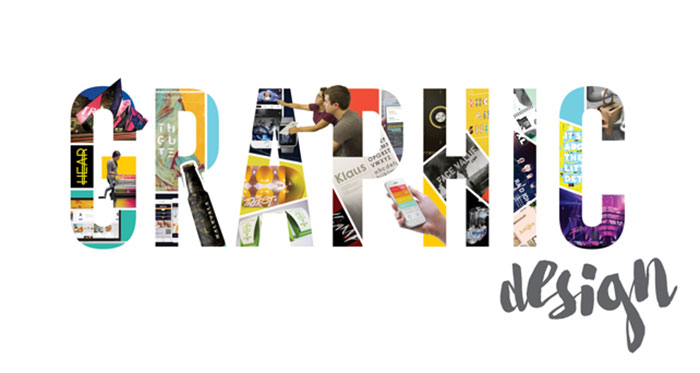 Graphic design comes in many various shapes and sizes. They all have in common that they're meant to communicate visually and are done mainly on a computer or tablet. While it is most usually connected with marketing and advertising, instances of graphic design may be seen throughout day-to-day living.
Graphic design is also called communication design, and graphic designers are visual communicators. They bring visual thoughts to life, most commonly through graphic design software, and inform or engage people with text, graphics, and pictures. 
Responsibilities of a Graphic Designer
A graphic designer works as a visual communication expert who generates concepts by hand or utilizing specialized computer tools. Responsibilities of a graphic designer include:
Planning concepts by researching appropriate information and materials.

Contributing to team activities by completing tasks as needed.

Creating a wide range of images and layouts for product drawings, corporate logos, and websites using Photoshop in most cases.

Reviewing final layouts and recommending modifications as required.

Keeping up to speed with design and software trends.

Generating thoughts, visuals, and layouts, including making recommendations regarding fonts, pictures, readability, and readers' demands.

Select the size and placement of content and graphic elements, as well as font type and size.

Preparing preliminary versions of information based on an agreed brief.

Keeping clients up to speed, listening to and acting on feedback, and explaining the logic behind graphic design decisions.
Graphics Designer Salary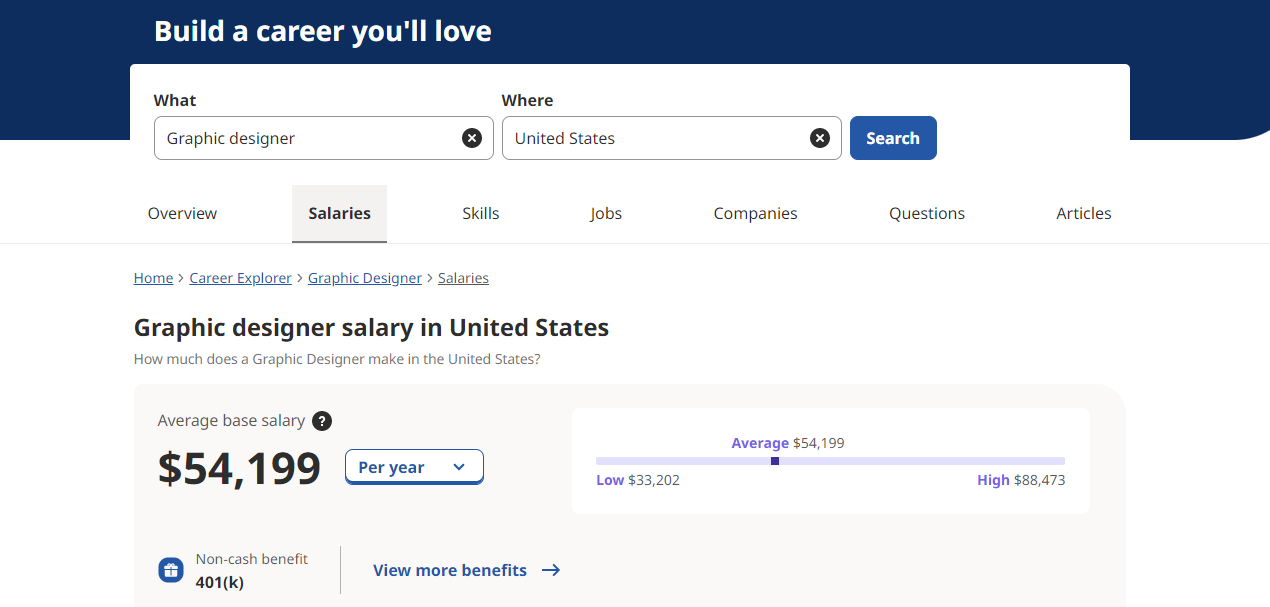 On average, a graphic designer's salary is about $20 an hour. For a full-time employee, that works up to about $55,000 a year from Indeed.com. The salary range, however, fluctuates substantially based on a worker's experience level and duties.
UI Design VS Graphic Design
Graphic design is what most people think of when they think about design since it's the simplest to notice. Graphic designers select colors, choose pictures, create logos, and execute other visual activities. This design is akin to what most people consider "art."
In the same way that graphic design is an art form, UI/UX design can be considered a science. UI or UX designers work out how software and users interact with one another.
UI designers and graphic designers have a lot of similar tasks, but there are also some major distinctions between the two professions. Here are some areas in which it's important to compare these two design positions: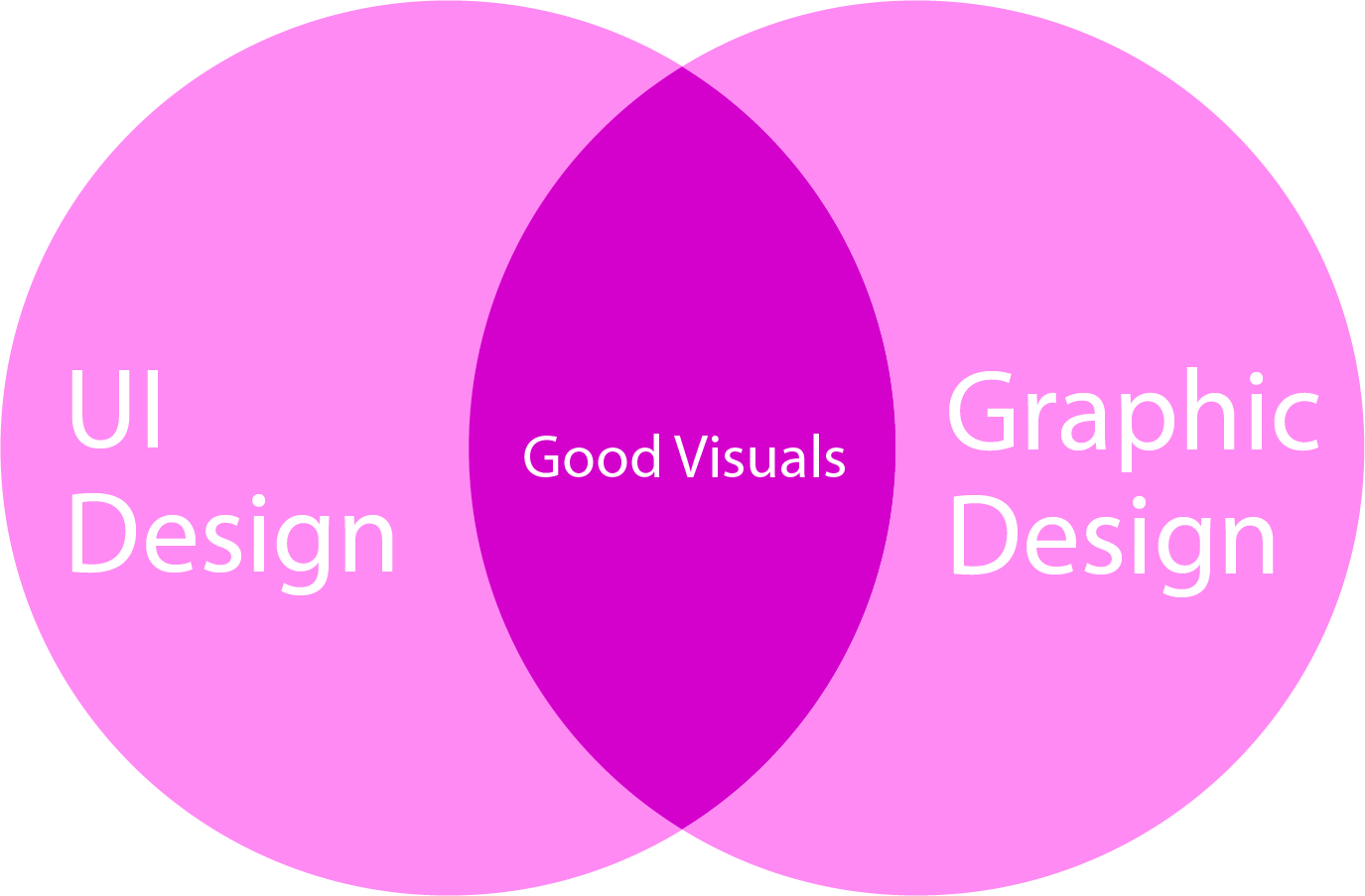 Essential Roles
Both jobs attempt to conform to a company's business criteria to develop web pages and other publications that assist generate a great user experience. The position of a UI designer is more technical since it needs these specialists to design a site or application's functionality.
They evaluate how a user could click on various components, copy content on a site and search or navigate menus to reach site pages. Graphic designers work creatively to develop aspects that best reflect their organization. Their designs may comprise print publications, single pictures, or marketing items. Graphic designers also boost the user experience by offering consistent branding and aesthetically engaging designs.
Education Prerequisites
Most organizations require applicants for these professions to have at least a bachelor's degree. Graphic designers could seek a bachelor's degree in design or fine arts to demonstrate their creative ability. UI designers could pursue degrees in design or computer science.
Work Environment
Both occupations commonly operate in corporate contexts in many sectors, as most organizations want aesthetic and functional design expertise for their publications. Each job typically interacts with product teams to guarantee adherence to corporate or customer needs but works autonomously while designing. UI designers may work more often with technical teams, such as developers, whereas graphic designers may cooperate more with creative teams.
Skills and Knowledge
Graphic and UI designers have a few basic talents, such as communication, cooperation, problem-solving, and time management. These enable them to interact with product teams, devise unique solutions, and guarantee they achieve customer deadlines.
In particular, competent UI designers need specialized talents such as:
Analytical skills: Though visual artists also evaluate and understand business needs, a UI designer examines requirements to find options. They establish how each item on a site or application performs, how they interact, and how unique combinations of user activities may affect the site as a whole.
Programming knowledge: To develop user interfaces, these specialists need to grasp the technical potential of certain programming languages.
Interaction design concepts: While pursuing education, these professionals generally study interactive design principles that describe how people regularly engage with sites and material. As a UI designer, you may utilize these to develop a site that engages its users and learn about its particular interactions.
Some talents that a graphic designer needs include:
Artistic ability: Graphic designers may illustrate on paper or using design tools. Depending on a company's needs, they may develop simple items such as icons or sophisticated graphics.
Knowledge of trends: Graphic designers typically generate marketing materials or create trendy designs within an industry. Knowledge of industry trends may assist them in developing visuals that appeal to target consumer groups.
Projects
UI designers commonly work on projects such as website landing pages, blogs, mobile applications, and e-commerce sites.
Graphic designers work on various projects, such as brochures, posters, social media postings, product labels, or book covers.
Choice of Tools
Graphic designers use popular tools, including Pixso, Adobe Photoshop, Illustrator, Procreate, Pixlr, etc.
Popular tools used by UI designers include Pixso, Adobe XD, Figma, Sketch, and more.
As you can see, Pixso is a tool that can satisfy all needs of both UI designers and graphics designers. Its powerful design features, seamless real-time collaboration, high compatibility with various languages, rich resources for free use, all of these contribute to Pixso's reputation around the world. You can just give it a nice try!

Salary
Any occupation's typical wages generally vary depending on region, industry, and experience. According to indeed.com, the average yearly income for a user interface designer is $83,156 per year, whereas the average annual compensation for a graphic designer is $54,199 per year.
How to Choose – UI Design or Graphic Design
"What form of design is best for me?"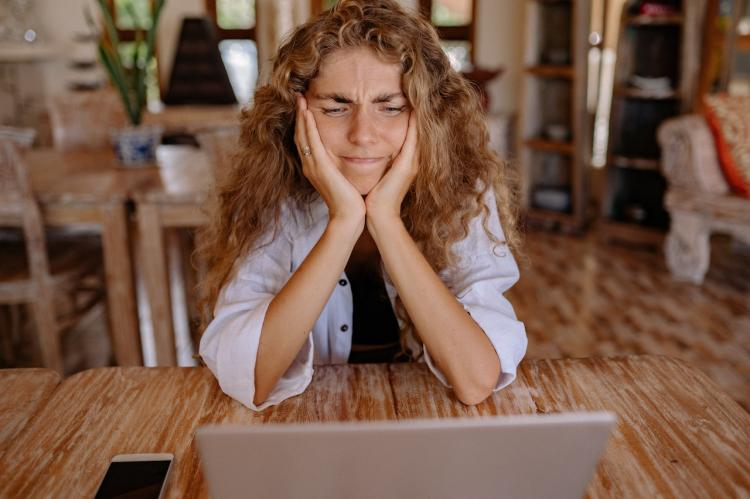 This is a pretty important question anybody embarking on a design profession should reflect over. The type of design will rely on your abilities and interests. A design job might be an excellent match if you have a flair for creativity and technology.
If you're visually oriented and could spend hours adjusting color palettes and typefaces to make a graphic seem just so, graphic design employment could be for you.
If you're interested in human psychology and appreciate solving issues by building comprehensible interfaces, consider switching to UI design.
Note that transitioning from graphics design to UI design is a common trend lately, which is not surprising. Demand for graphic designers is anticipated to fall by four percent over the next decade. The need for UI designers is predicted to rise by eight percent—substantially quicker than usual. UI designers also receive a greater paycheck on average.